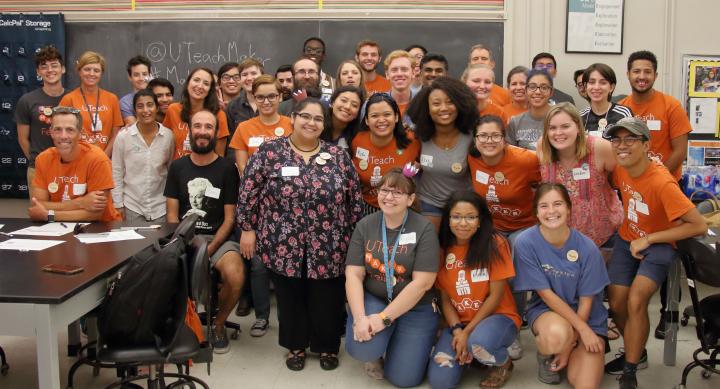 Hannah Chapa (Chemistry)
For me, making means putting together anything that someone can think of and allow their idea to be tangible for others to see and explore. Making in education is the opportunity for students to be able to make sense of their ideas and subjects in STEM and apply that to real life.
Katherine Del Cairo (Physics)
Making plays the role of advancing the intellectual ability of the students. It allows students to put to use their perspectives and experiences in observing the world around them to create something not yet thought of before.
Andy Nguyen - Mathematics
Making means to be able to craft a passion for creativity in my life, adding layers onto an experience that I had in my engineering and creative writing classes. Making helps break the boundaries of being traditional.
Cindy Rodriguez (Physics)
Making allows students to showcase their knowledge and skills to make something they will find useful and can feel proud of. By making, students are learning how to use their creativity and knowledge and will allow them to feel like creators.
Making is an umbrella term that constitutes the activities of making an imaginary concept real. Makers think of a product that they want to make, and they use technology to make that product a reality. Making also means sharing your ideas and learning from what other people have Made. In alignment with the theory of constructivism, as students Make, they engage with the concepts on a deeper, more intimate level, and they also discover how what they learn inside the classroom can be used to solve problems.