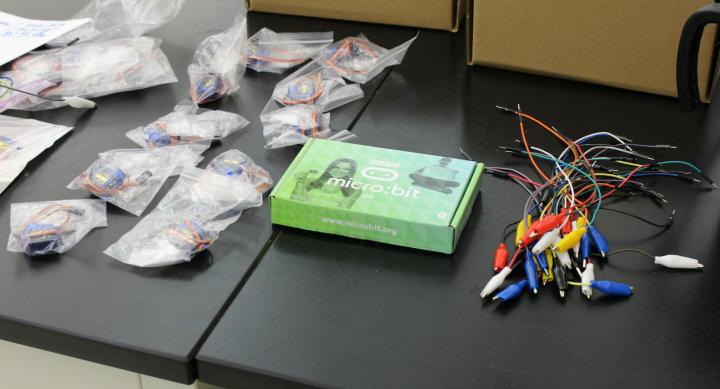 On Tuesday, April 3rd, UTeach Maker welcomed everybody back to Painter Hall for our monthly cohort meeting. It was great to see everybody and hear about the progress that you have made on your maker projects and showcase. Maker Mentor, Patrick Benfield, shared with the cohort about a MakerEd Regional Summit that will be taking place May 5th at Maker Faire Austin.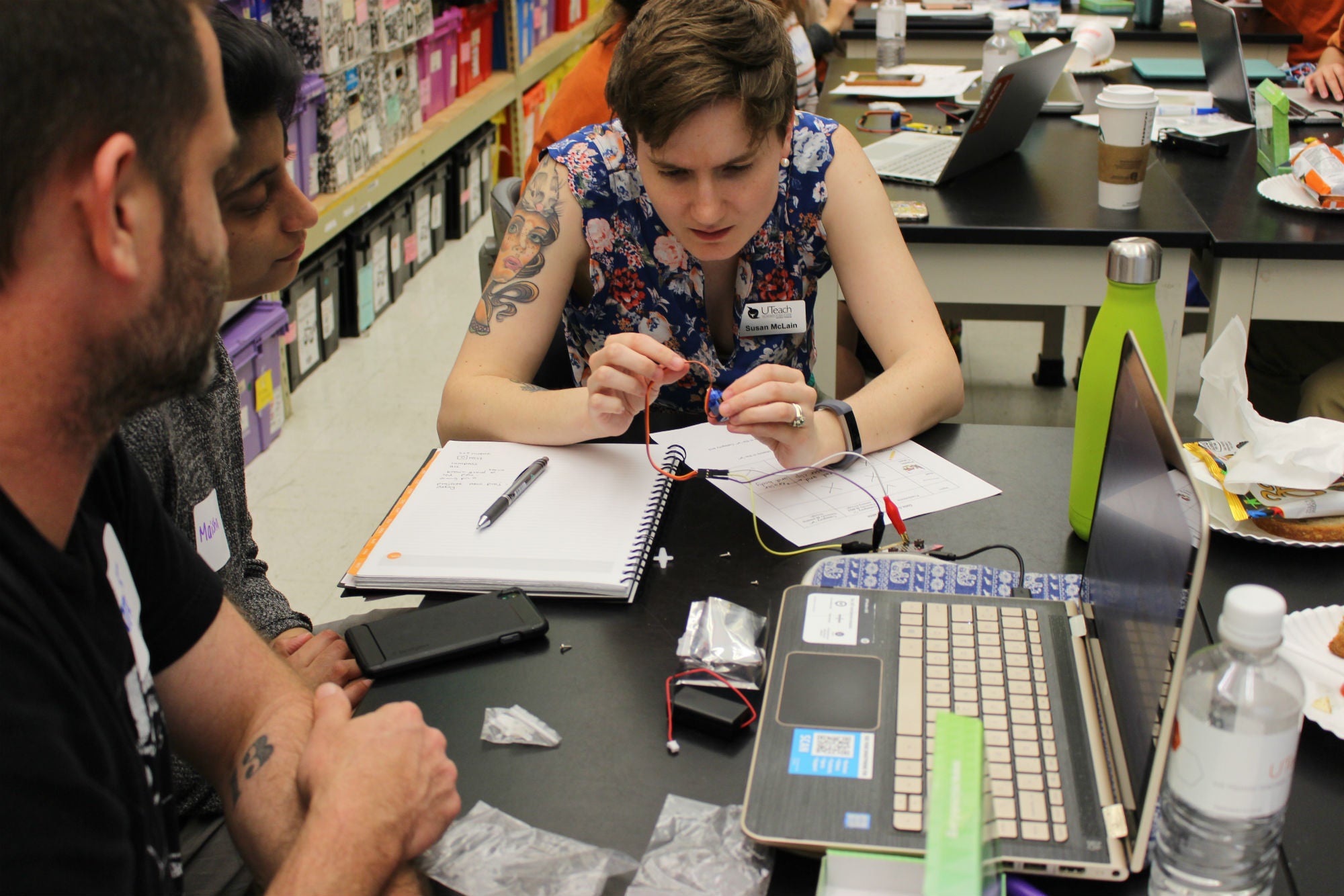 This month's theme was a Micro:Bit design challenge. Activities began with Jason Harron leading an activity to write a program that could turn the Micro:Bit into a conductivity tester. UTeach Maker, Garrett Mott, then took over to practice an insulators and conductors lesson that he will be leading for an upcoming HEB teacher scholarship competition. Good luck Garrett! Following the lesson, groups were given alligator clips and a servo motor to learn how to control external components with the Micro:Bit.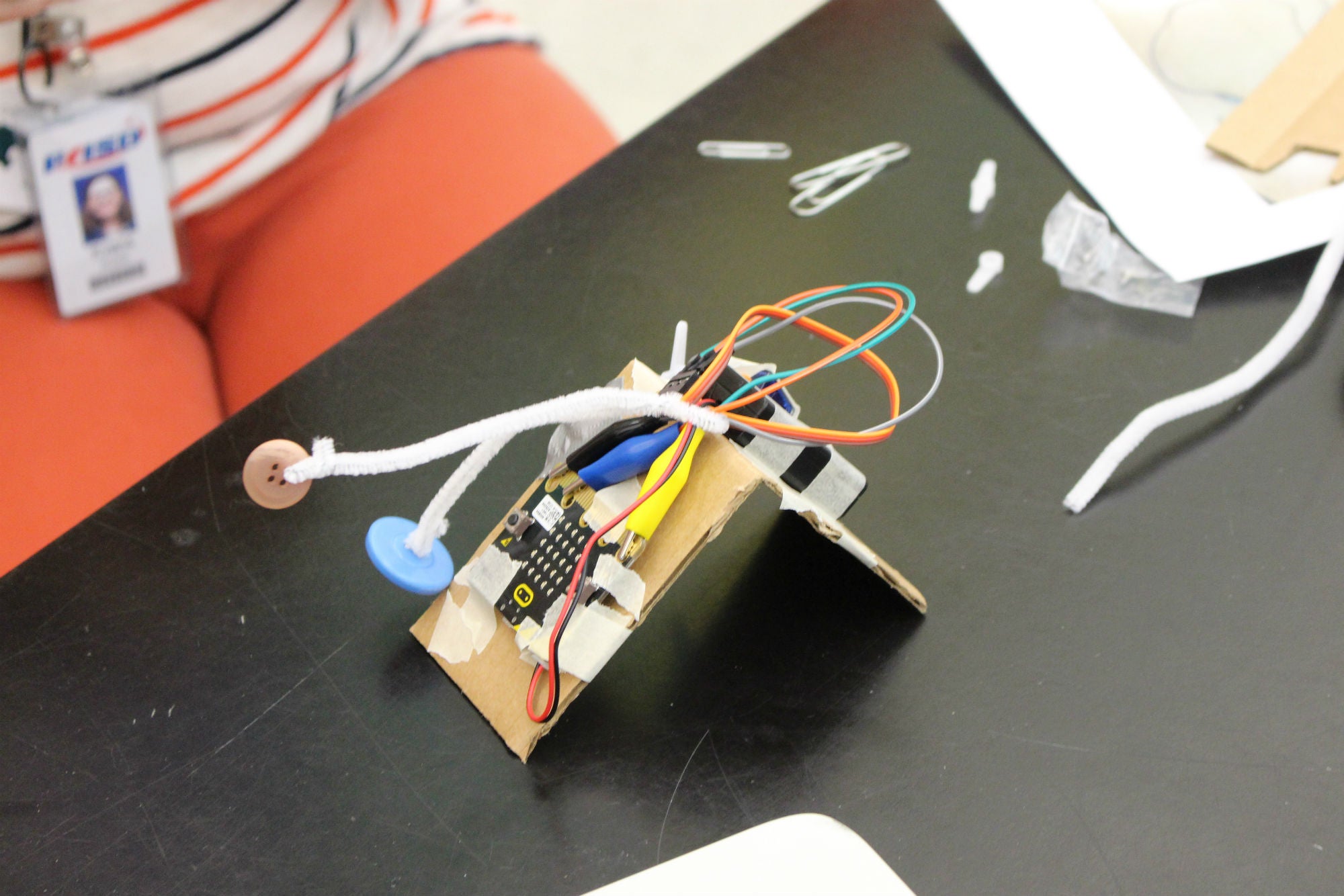 Once everybody could control their servo it was time to begin the Inchworm Design Challenge. Using the Micro:Bit, a servo, alligator clips, cardboard, tape, and other found materials, the UTeach Makers were given the challenge to construct a robotic inchworm. Through trial-and-error, teams design their own robots with the goal of traveling the greatest distance in the shortest amount of time. Some unique designs included using latex balloons to get more traction and a water bottle inchworm that used a swinging arm to propel it forward.
Be sure to join Shelly and Jason this Sunday, April 8th from 2:00-5:00p in PAI 4.18 for our spring Maker Showcase workshop. We'll see everybody on May 1st from 6:30-8:30p for the Spring 2018 Showcase Roundtables!