Published:
April 14, 2019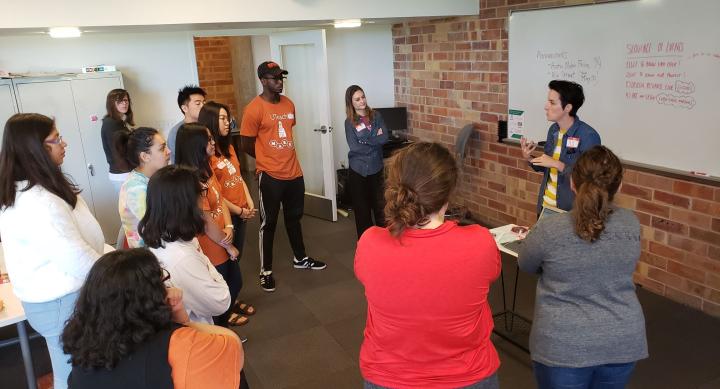 On Sunday, April 14th, UTeach Maker held a weekend workshop at St. Edward's University about printmaking and creating e-textiles. Our UTeach Maker Mentor, Alex Morrison, lead the workshop. The workshop kicked-off with a lesson about the history of printmaking using engravings. Participants found portraits online and then tranced the image on a sheet of paper by holding it over their laptop screen.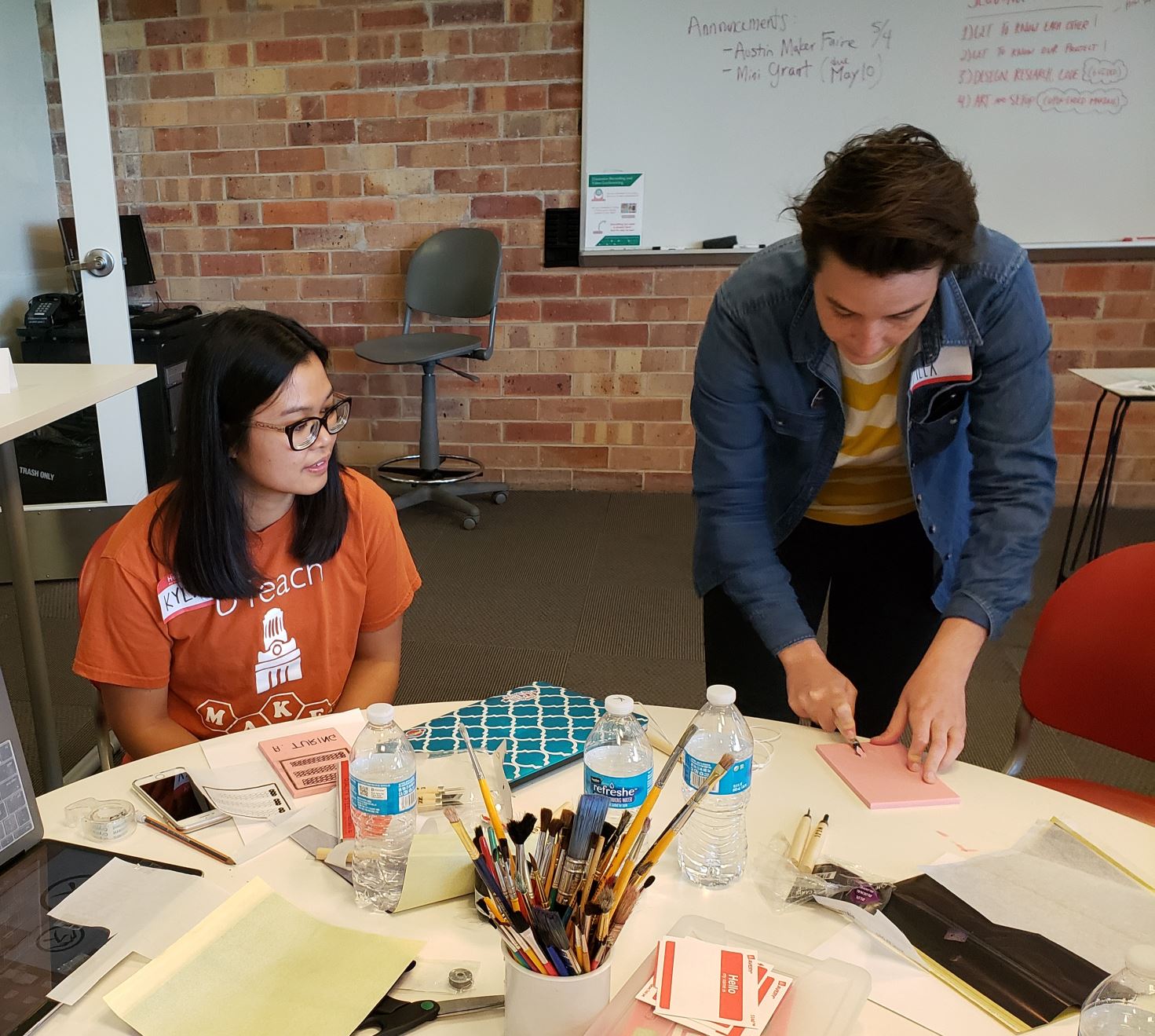 Participants were then given a piece of pink isolation foam and a small chisel to cut out the negative space from their illustrations. This technique is reminiscent of woodcut engravings that were created by artists in the 19th century, as well as techniques used by the printing presses. Participants then coated their engraving in Bare Conductive Ink and pressed it to a sheet of paper to leave a negative impression.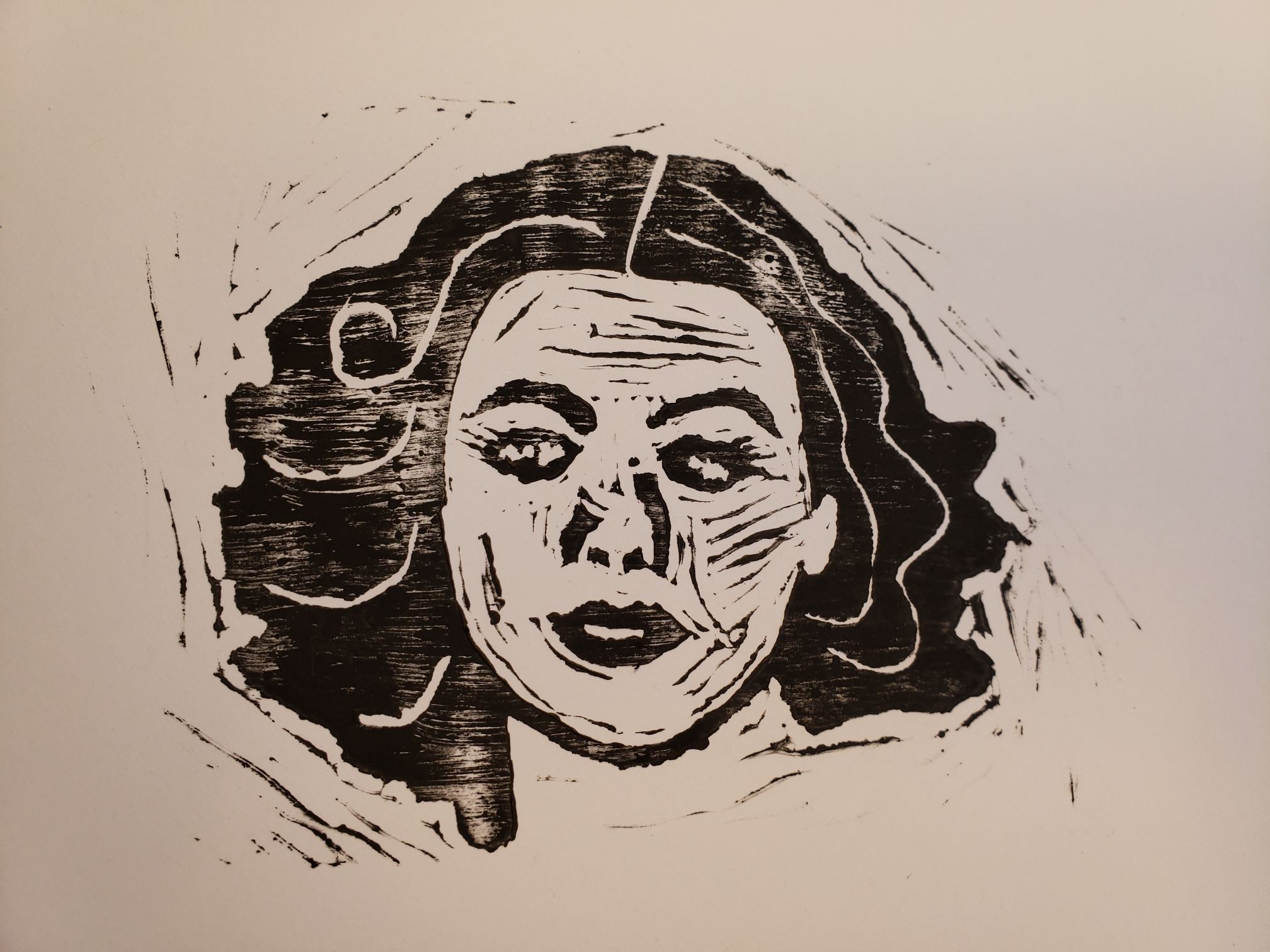 While their ink was drying, participants learned about Makey Makey Go, a USB key that serves as a conductive sensor that turns everyday conductive objects into a touch pad. Using Audacity, participants created a recording on their laptop that was designed to play when they touch their conductive engraving.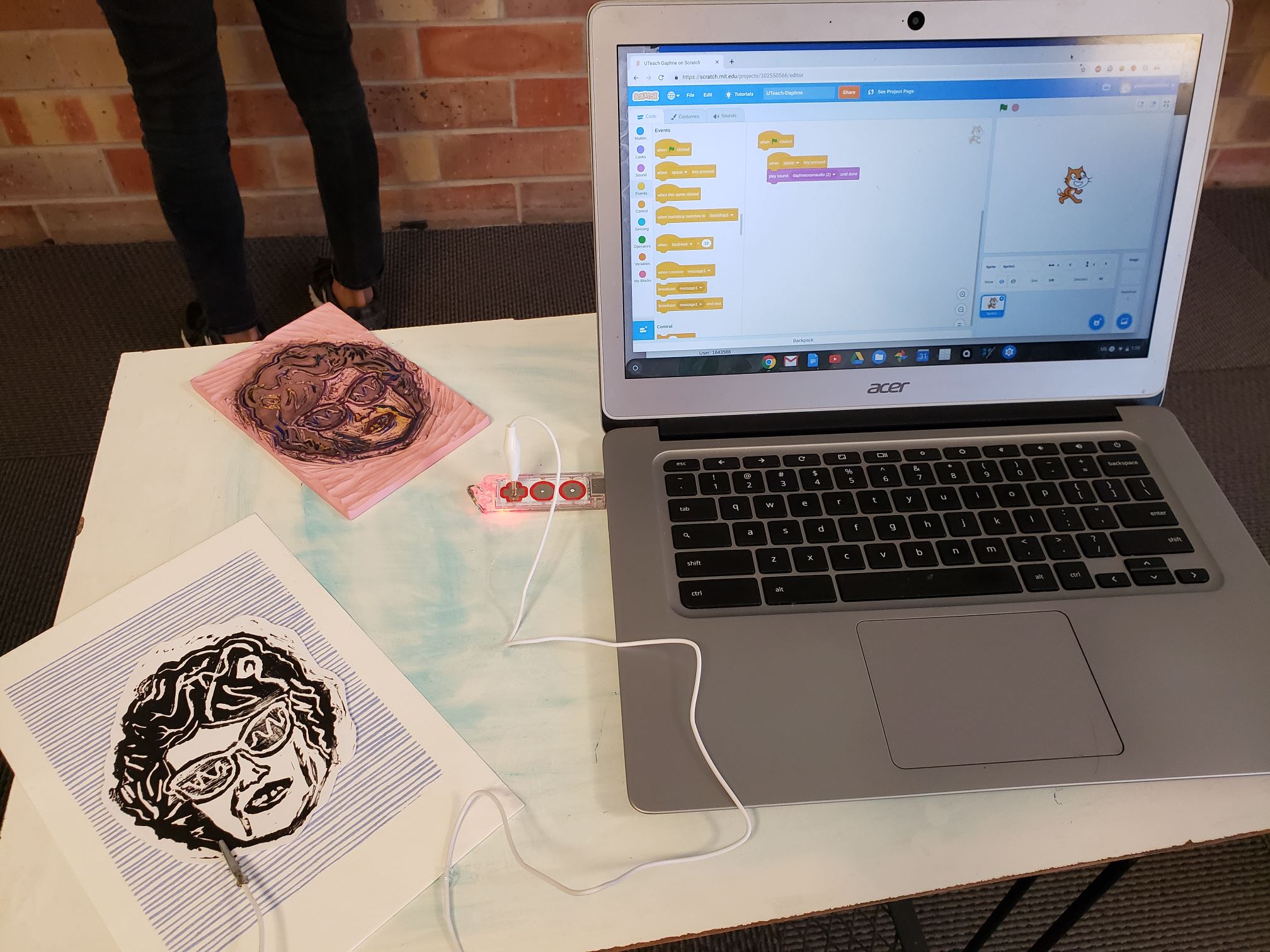 Participants then imported their audio recording into Scratch, a block-based programming language, to write a program that would be triggered by the Makey Makey Go when their engraving was touched. This technique can be used to create interactive art, or paired with conductive thread and e-textiles to make interactive clothing. Thank you Alex for the fantastic workshop! We look forward to seeing everybody on May 7th for our Maker Showcase presentations and the final cohort meeting of the semester!