Published:
August 4, 2020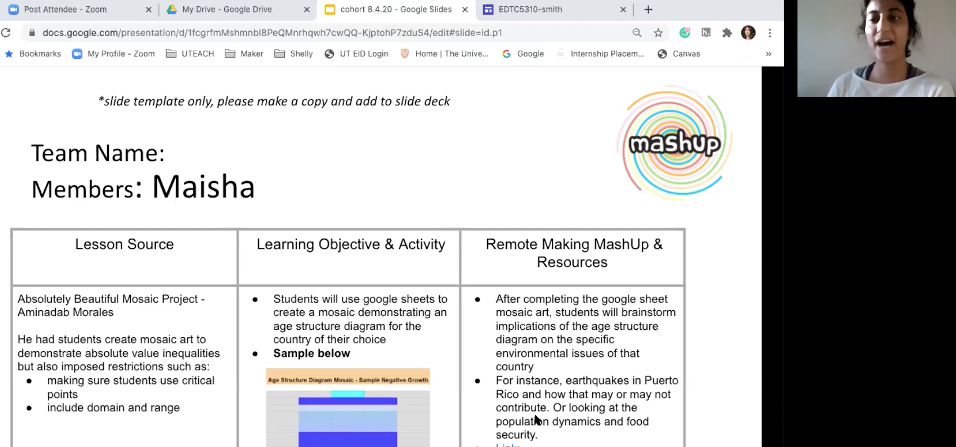 Tuesday, August 8th was our final remote summer meetup and we are happy to report that our groups got stronger over the summer months. The meetups allowed us to stay connected and share ideas of an uncertain teaching future.
We started the evening hearing from a few teachers that had taken inspiration from previously published UTeach Maker lessons and were going to new remote learning technologies to bring these "mash up" lessons to life.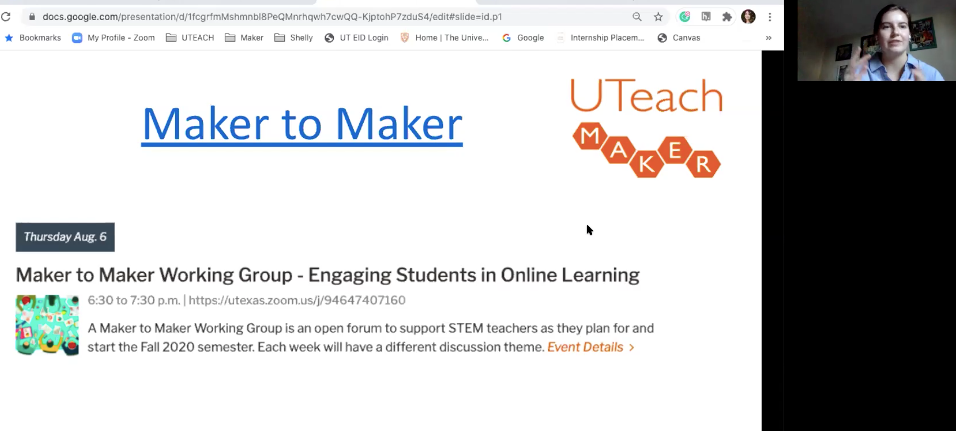 Next, Juliette shared our new initiative, Maker to Maker, where participants get together to support each other and share strategies for getting through the semester of fall 2020.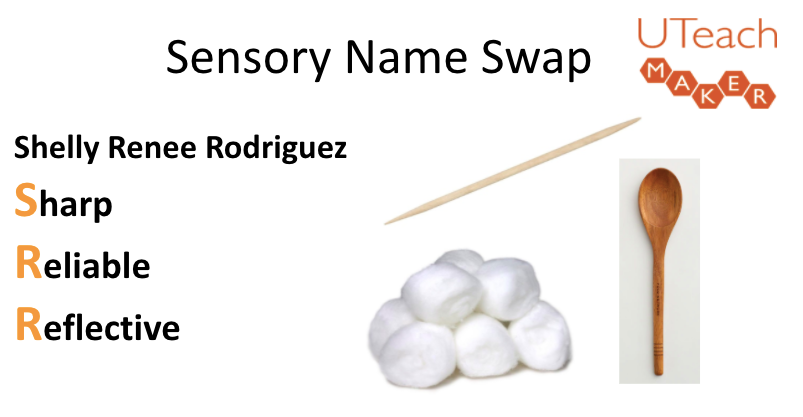 In our final activity, makers participated in a Sensory Name Swap activity where they created an acrostic using their initials and personal characteristics.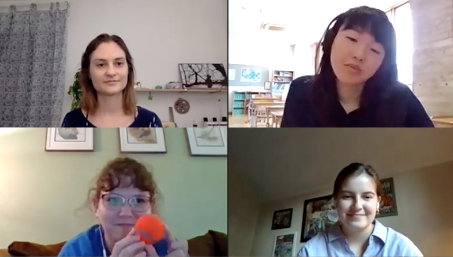 Makers paired up to present materials that represented each person. This team-building activity showed how physical materials can help bring concepts to life.