Published:
August 28, 2022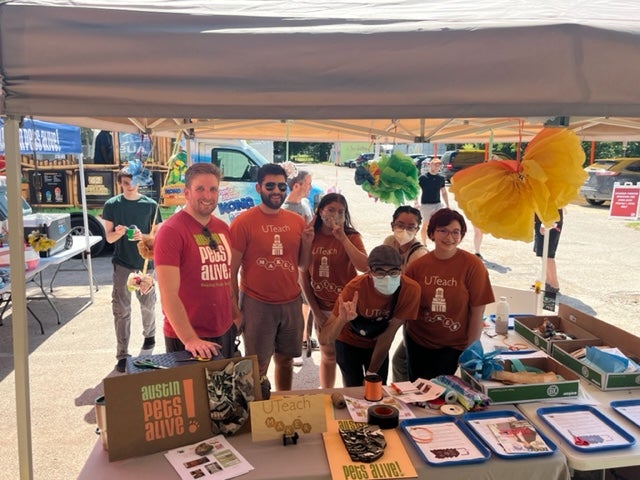 On Sunday, August 28th, UTeach Maker partnered with Austin Pets Alive to showcase our Spring 2022 projects at one of their locations. We had a handful of UTeach Maker and Mentors attend this event to help set up and assist with showing folks what we made.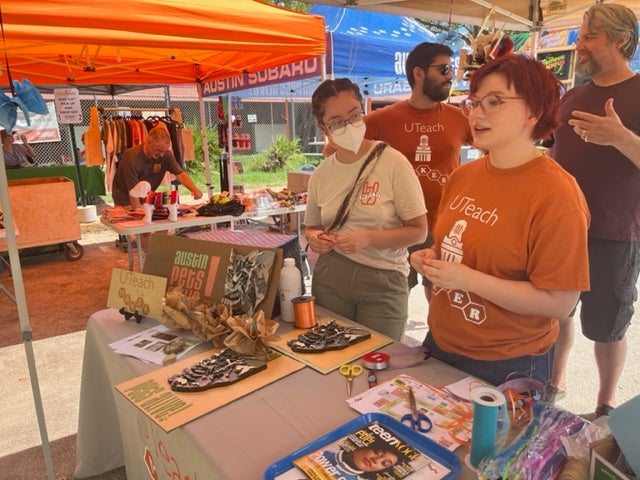 Some people at the booth showcased the coin donation station and the multi-layered cardboard signage. Both were meant to bring more attention to the APA organization and help people understand how their donations are used to help the animals.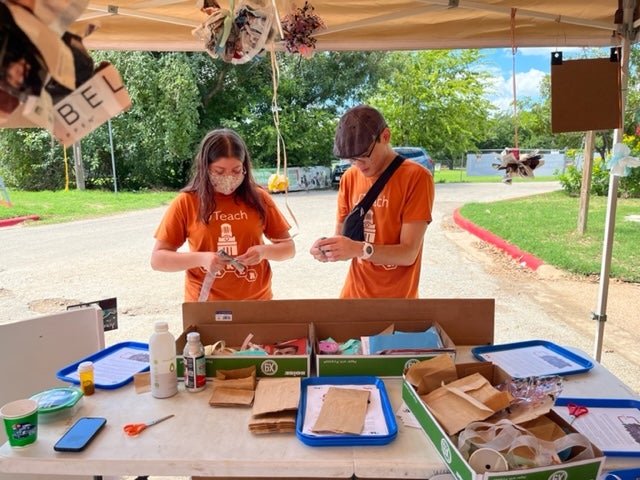 Other folks were ready to assist with the DIY projects and maker playbook to show pet owners that toys do not have to be expensive. We showed them common household items that could be converted into fun toys, providing an opportunity to those who do not have much money to spend.