Published:
December 5, 2017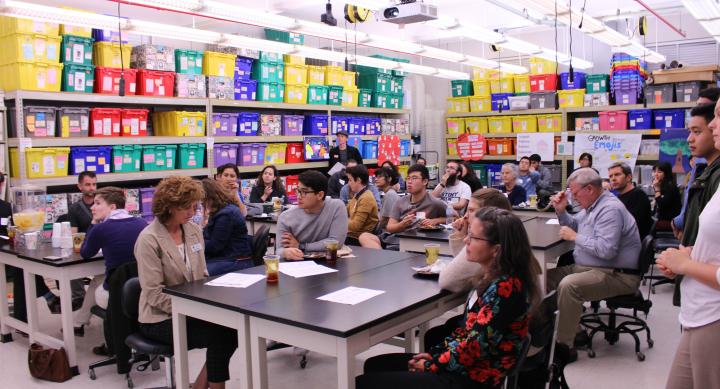 It was standing room only on December 5th as we celebrated our Fall 2017 Maker Showcase. Our UTeach Makers, mentors, friends, and family were in attendance to listen to our seven new UTeach Maker Fellows share their growth as makers. Split into three rooms, our UTeach Makers presented how they developed their showcase website in terms of what they have learned about maker education, their philosophy behind making, how they have been involved in the maker community, and what they had created as a maker project.
Kyle Albernaz explained how he created a "Garduino" by using an Arduino and sensor to measure the moisture content of the soil of his plants, Abdulkarim Bora demonstrated the physics and electronic skills he learn while building a remote-controlled quadcopter drone, Mirna Gonzalez build and programmed a 3x3x3 LED cube powered by an Arduino, Amy Gross kept us hydrated with her fruit infused water, John Langdon reached out to the world by constructing a HAM radio tower, Vanessa Manzano presented her laser cut periodic tables used to visualize ionization energy, and Aminadab Morales showed his UT pride by laser cutting his own custom light-up UT tower.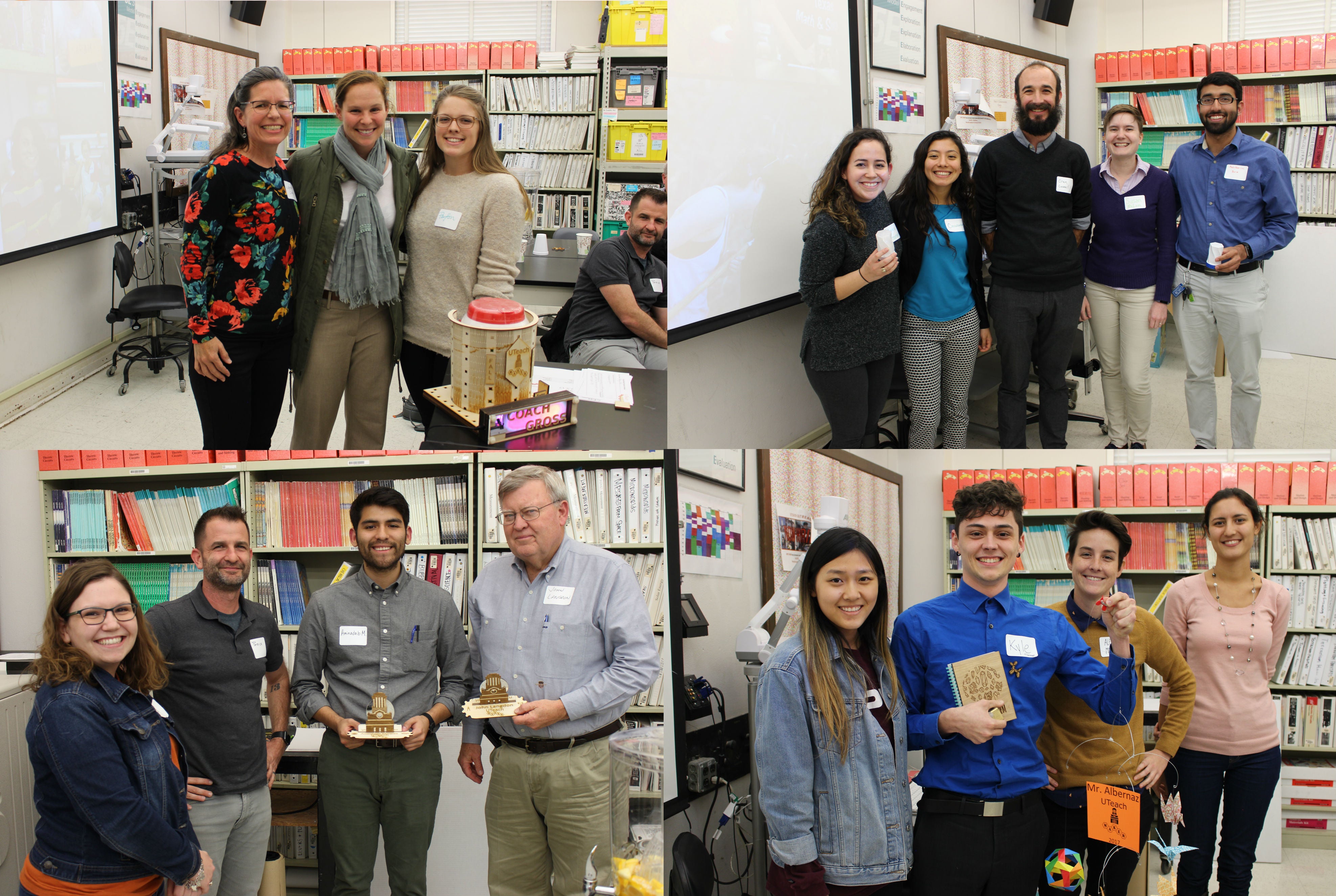 Each UTeach Maker Fellow was presented with a gift that was created by their peers and mentor. Gifts included Amy's oversized 7-Eleven cupholder and LED light-up desk name tag, Kyle's laser cut balloon animal pins and journal, Aminadab and John's reflective UT tower name tags, Mirna and Abdul's 3D-printed LED desk lights, and Vanessa's periodic table clock and beaker-shaped door name tag.
Congratulations to everybody who presented their maker showcase! We look forward to seeing the amazing things you are going to do in your own classrooms and welcome you as our latest additions to the UTeach Maker Fellows!