Published:
December 9, 2019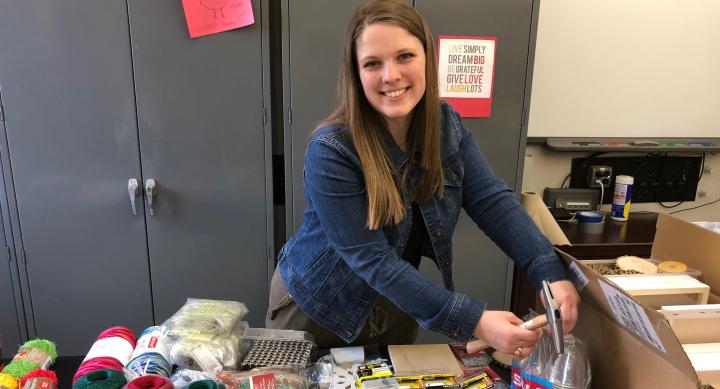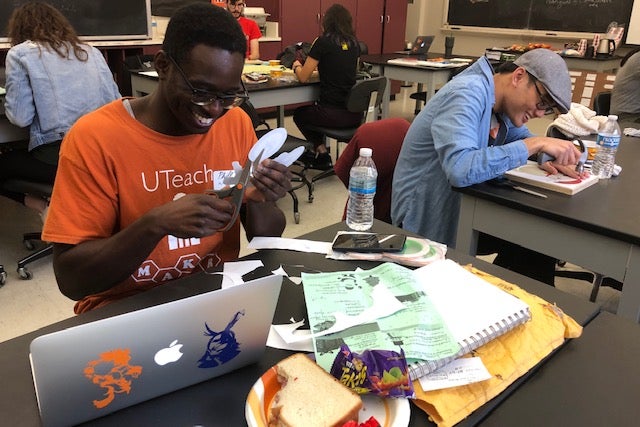 On Sunday, December 8th, UTeach Maker partnered with St. Edwards's University to host the final weekend workshop of the Fall semester at the UT Austin. Thanks to gracious funding from the Powell Foundation, future teachers from St. Edwards and UT Austin had another opportunity to build and create together. The workshop started with a "build your own" sandwich bar and time for SEU, UTeach, and AISD teachers to interact.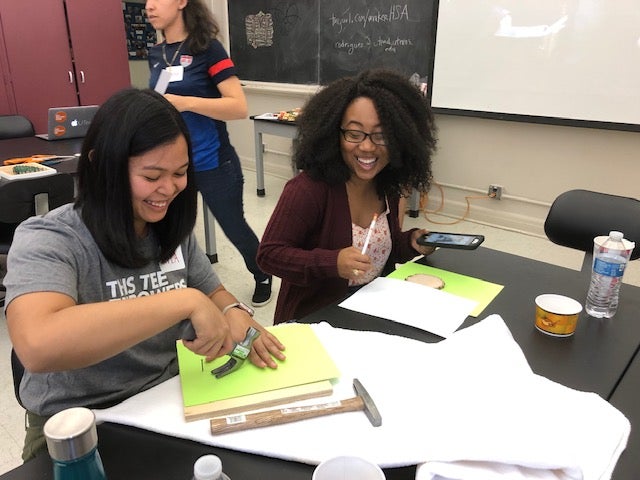 The workshop focused on using nails and string to create a variety of string art creations. Steve Fletcher, from St. Edward's University, started by a review of materials and different string art techniques. He provided examples of different ways that string art had been used in the STEM classroom to show everything from the circulatory system to geometric patterns. He also how did an overview of the workshop tools and discussed safety concerns associated with each one.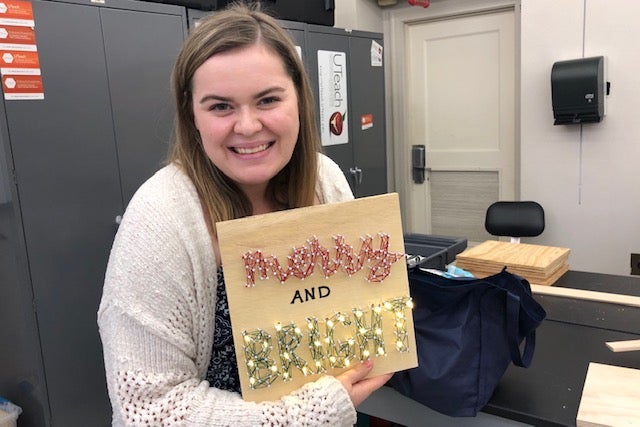 Most chose to make gifts for others. Caroline made a light-up Merry and Bright sign for her family. Connor made a string art Snoopy for his mom. Phil worked on a personalized gift for a "secret Santa" teacher at his school. After the activity, the makers shared insights gained from working with the tools and then reflected on the uses for the classroom. We look forward these holiday creations bringing joy to others this season.
Files for this workshop can be found HERE