Published:
December 9, 2019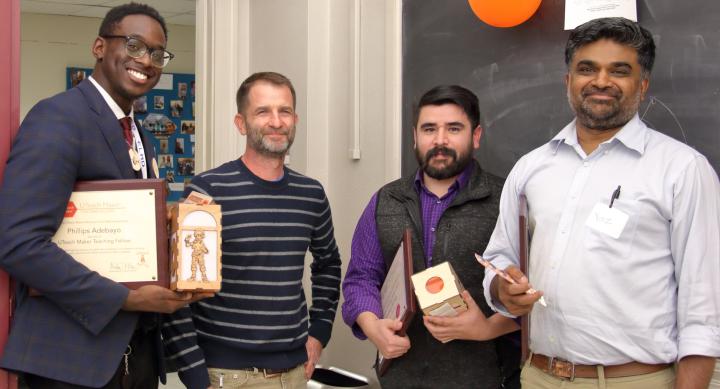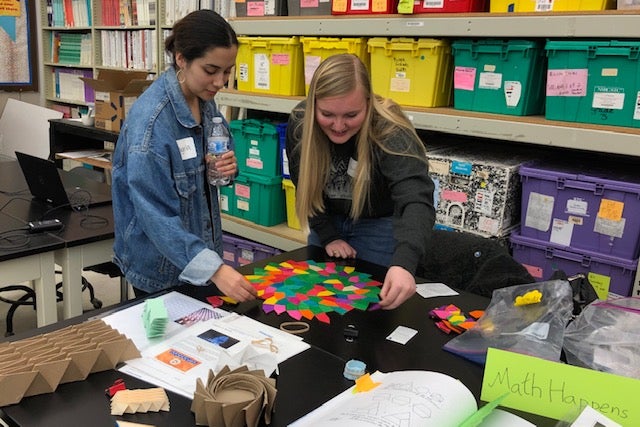 On Tuesday, December 3rd, UTeach Makers participated in our final cohort meeting of Fall 2019. It was great to get everyone together to celebrate the accomplishments of Phillips, Niaz, and Derek. The cohort meeting started with yummy lasagne from Mangia Pizza, time to catch up, as well as time to welcome a new batch of future teachers who will be joining UTeach Maker this spring.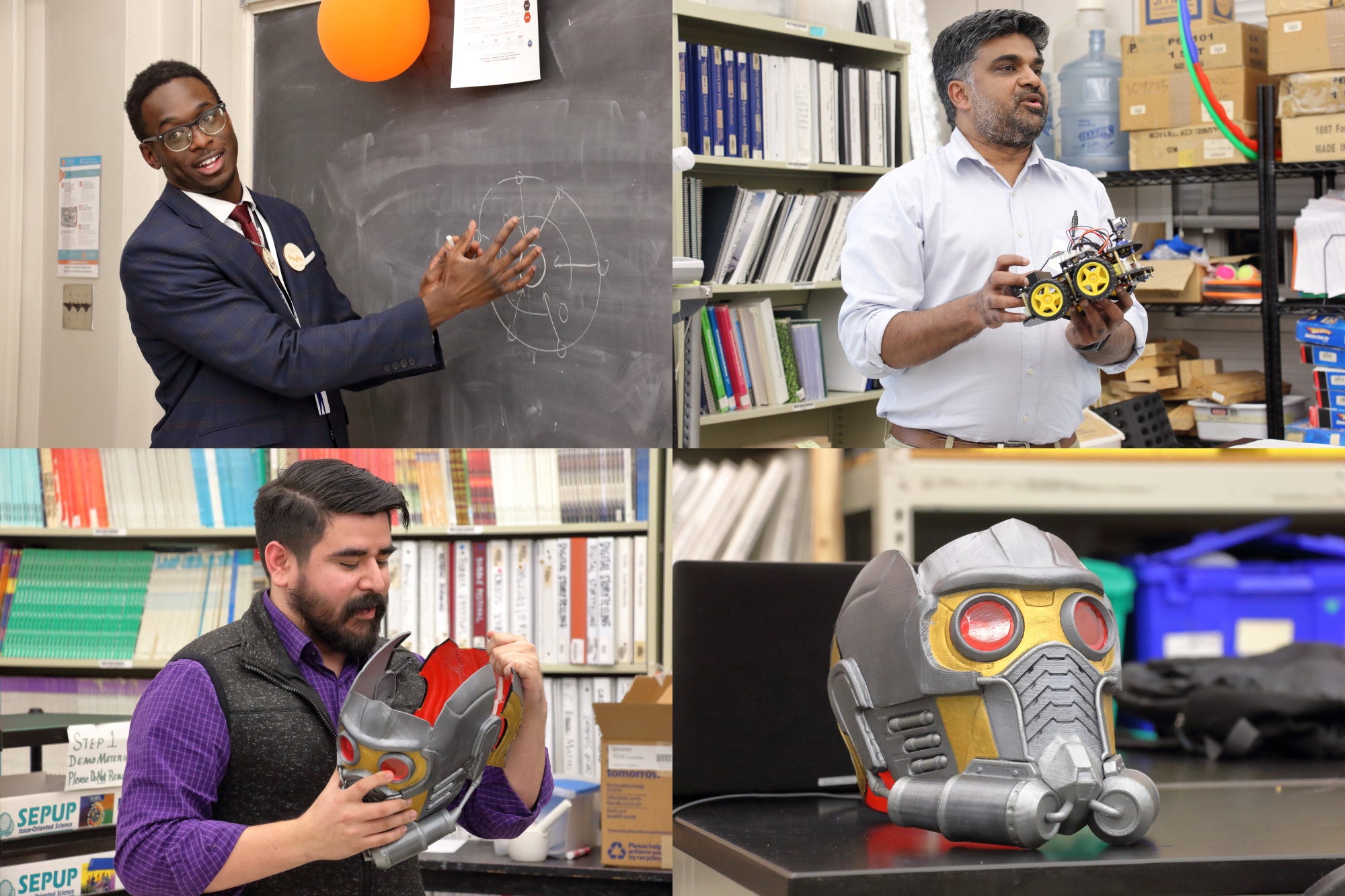 There was time to visit the Maker Playground. This is a place where makers from all points in the program get to share their latest creations. We saw everything from biological kingdom quilts, to 3D printed viruses, to tesselation puzzles, to musical instruments programmed with Arduino. Innovative ideas were on full display.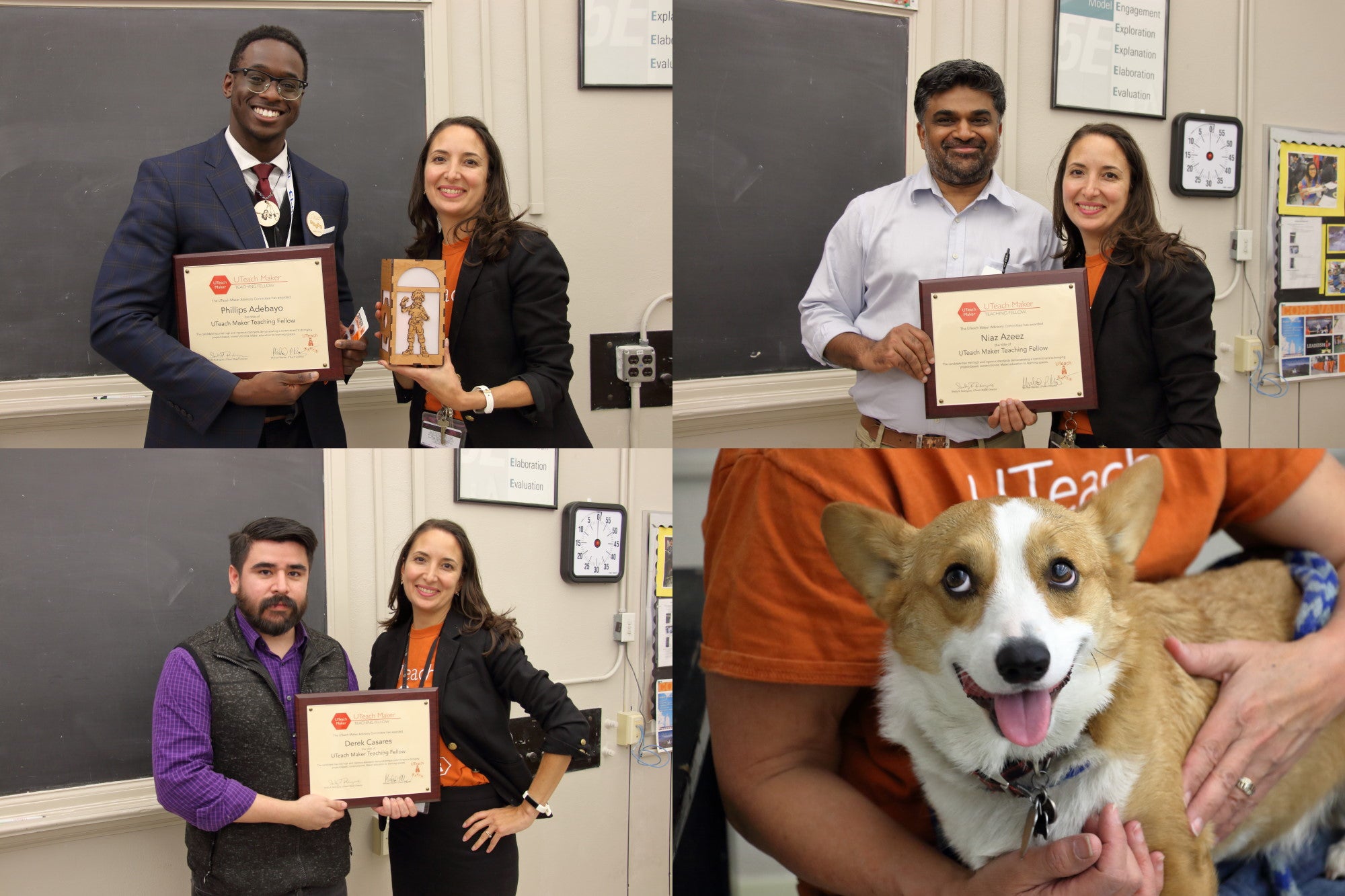 Next, Phil, Niaz, and Derek each showed off their showcase websites and spent time telling us more about their maker journey. Each of these educators described their maker philosophy, showed off their maker projects, and reflected on their experiences making with K-12 students.
Finally, the group got together to honor the graduates with fun, personalized maker gifts ad well as program plaques. Each of these makers has a unique path and we look forward to supporting them as they bring making to their STEM classrooms. Our mascot Tater Tot was impressed!
Files for this cohort meeting can be found HERE