Published:
December 8, 2020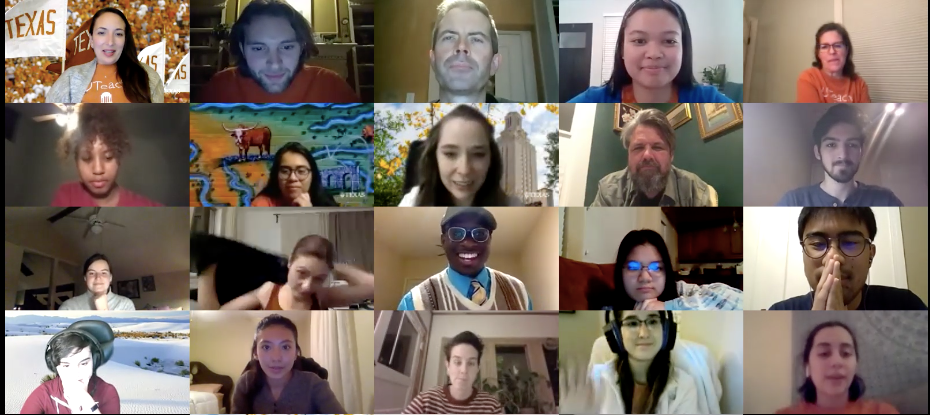 Tuesday, December 8th was the date of our Fall 2020 Maker Showcase presentations. We had a wonderful turnout of makers, mentors, faculty, and friends.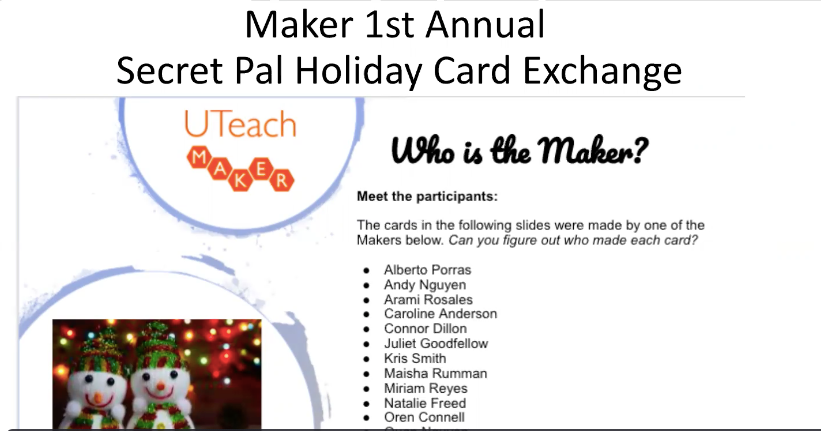 We started by viewing the festive creations made by our makes during our first event Holiday Secret Pal Event. Check them out HERE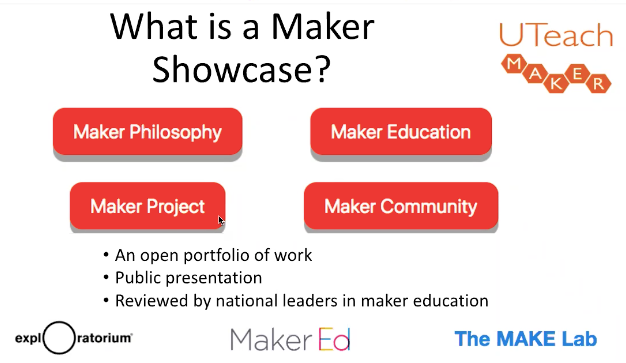 This was followed by a brief overview of the Maker Showcase and a review of the four sections it contains. This Showcase serves as a culmination of their years spent with UTeach Maker.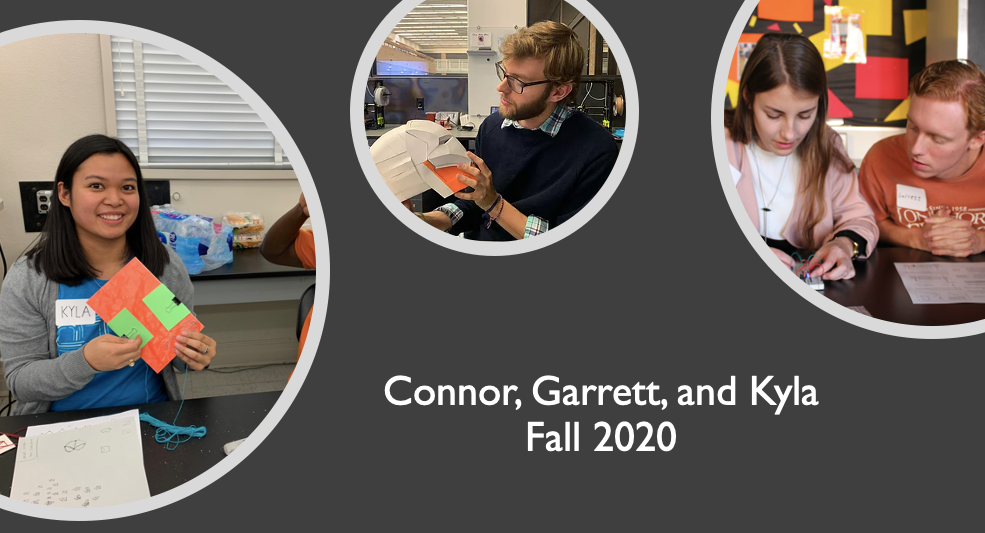 Finally, we makers Connor Dillion, Kyla Kalugdan, and Garrett Mott presented their work. Each shared inspirational stories of how making has impacted them as a teacher, learner, and creator. We are so proud of them!