Continuing on the "Six Inch Chop Saw Challenge", the UTeach Makers returned to Ann Richards Middle School for their second challenge: to built a perfect 8-foot x 8-foot x 8-foot cube. Using measuring tapes, pencils, squares, and the chop saw, Oren Connell gave the Makers the required specifications and left to themselves to determine how they would accomplish the task.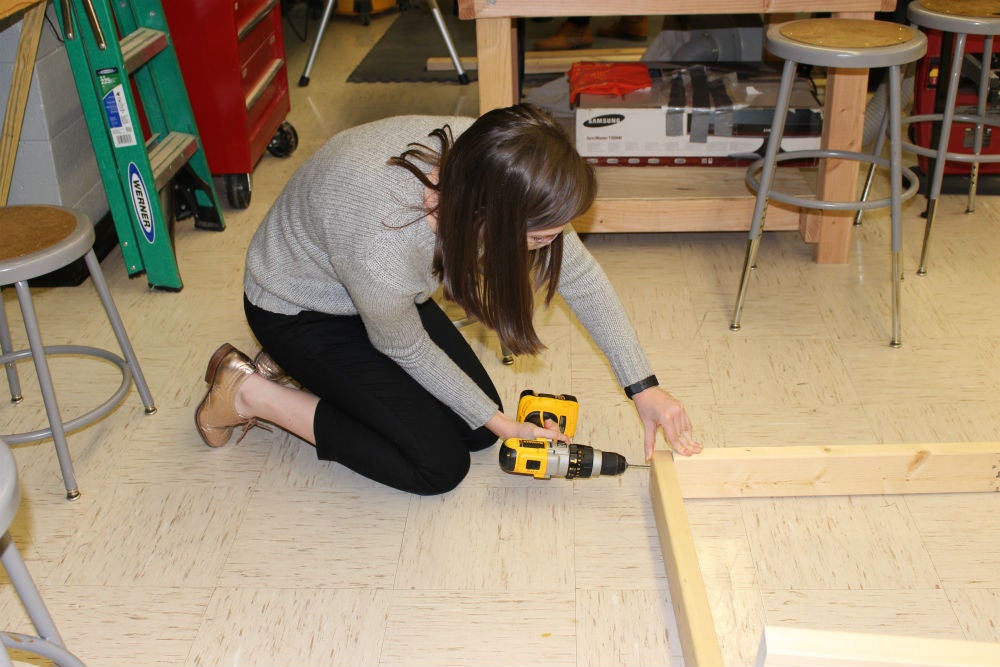 In addition to being an 8-foot cube, the Makers were also given the challenge to make sure there was a support beam spaced evenly every 16 inches throughout the cube. Through planning, negotiations, and trial-and-error the Makers worked together to develop strategies to accomplish the task.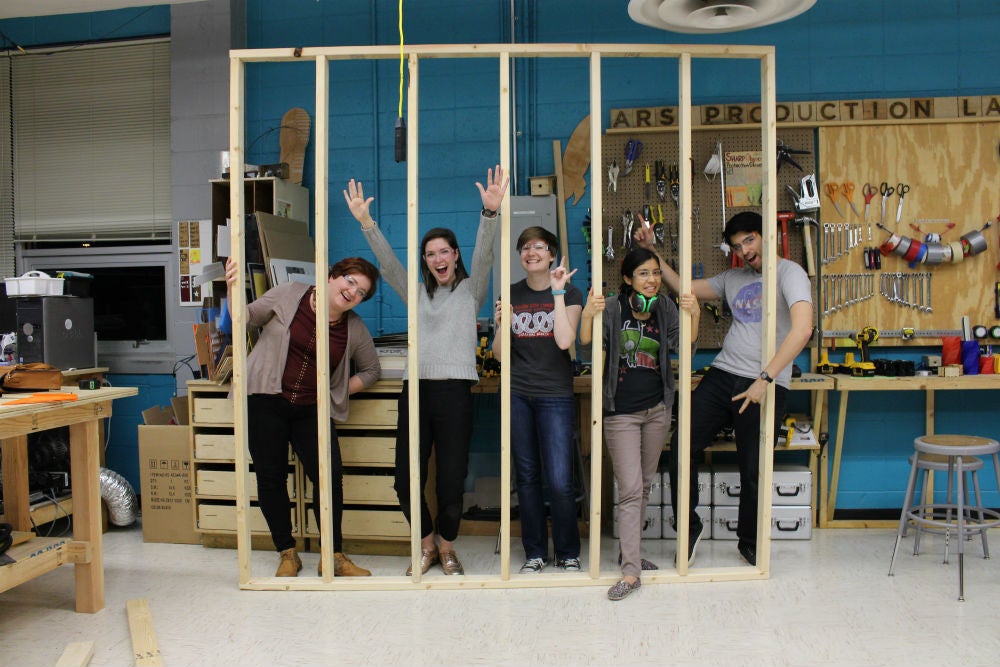 By the end of the evening the group had figured out a successful strategy for building the first segment of the cube. The wall segment was disassembled so the wood could be reused by the students at Ann Richards Middle school.