Published:
February 13, 2018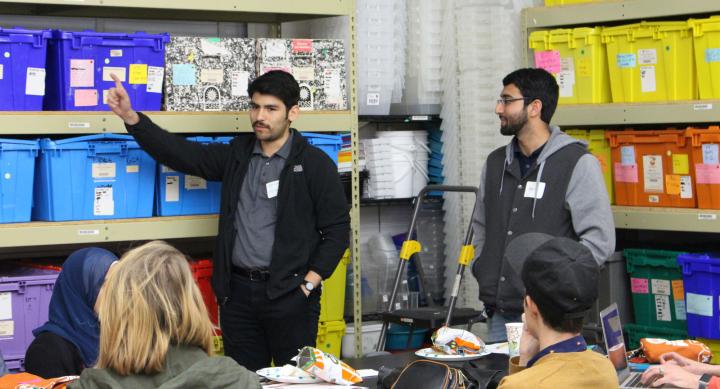 Welcome back UTeach Makers! On Tuesday February 13th, seven new UTeach Makers joined our first cohort meeting of the Spring 2018 semester. We started out the evening by having our UTeach Maker Mentors travel from group-to-group so everybody could learn more about their interests and skills. UTeach Maker Fellows Aminadab Morales and Abdulkarim Bora were in attendance to give advice about completing the Maker Showcase before we all walked to the Fine Arts Library to visit The Foundry.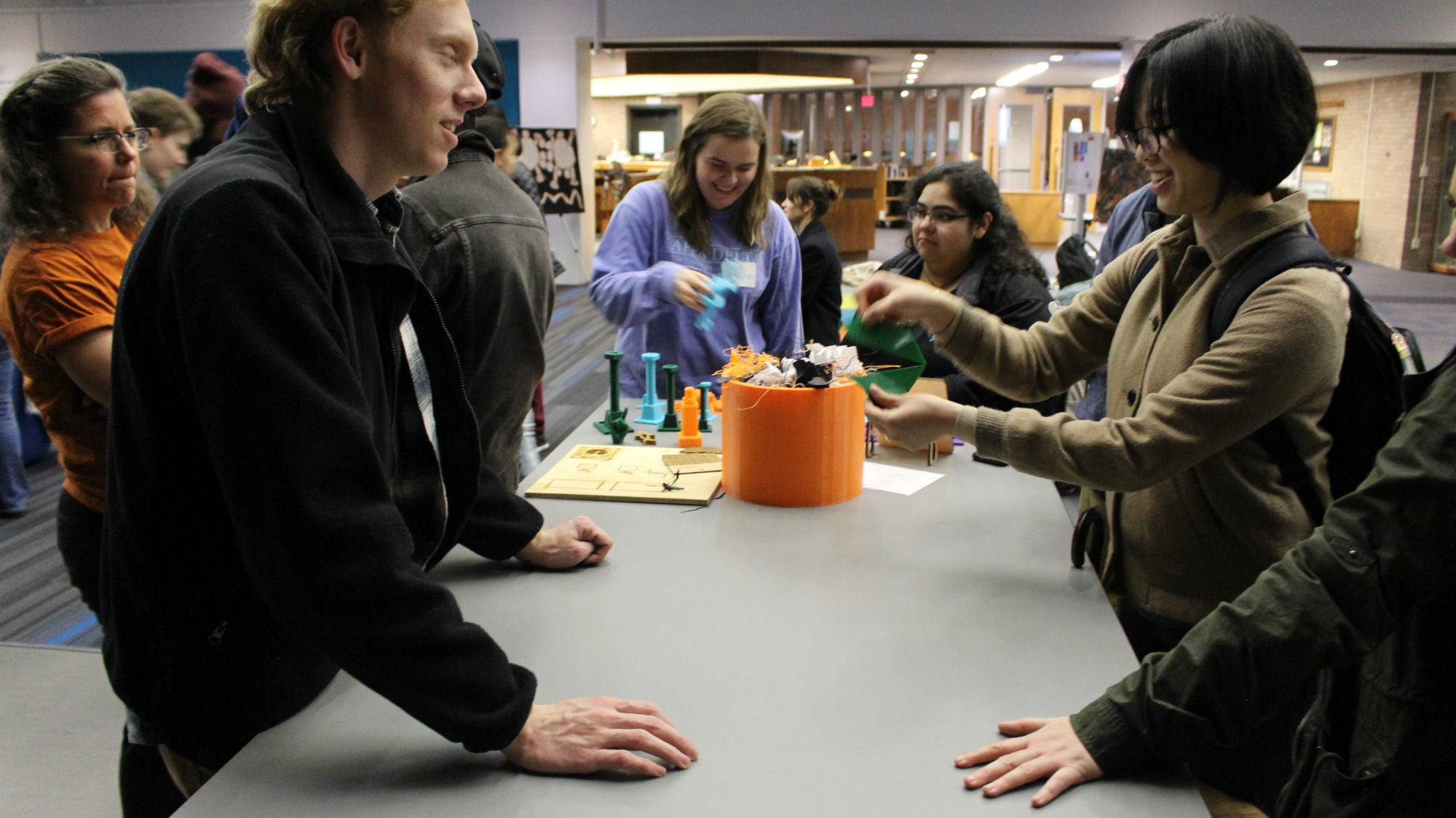 Jason Harron led a tour of The Foundry, a makerspace that is open to all students enrolled at UT-Austin. During the tour UTeach Makers learned about access they have to 3-D printers, a laser-cutter, CNC machines, sewing equipment, 3-D modeling/game design workstations, virtual reality headsets, and a recording studio.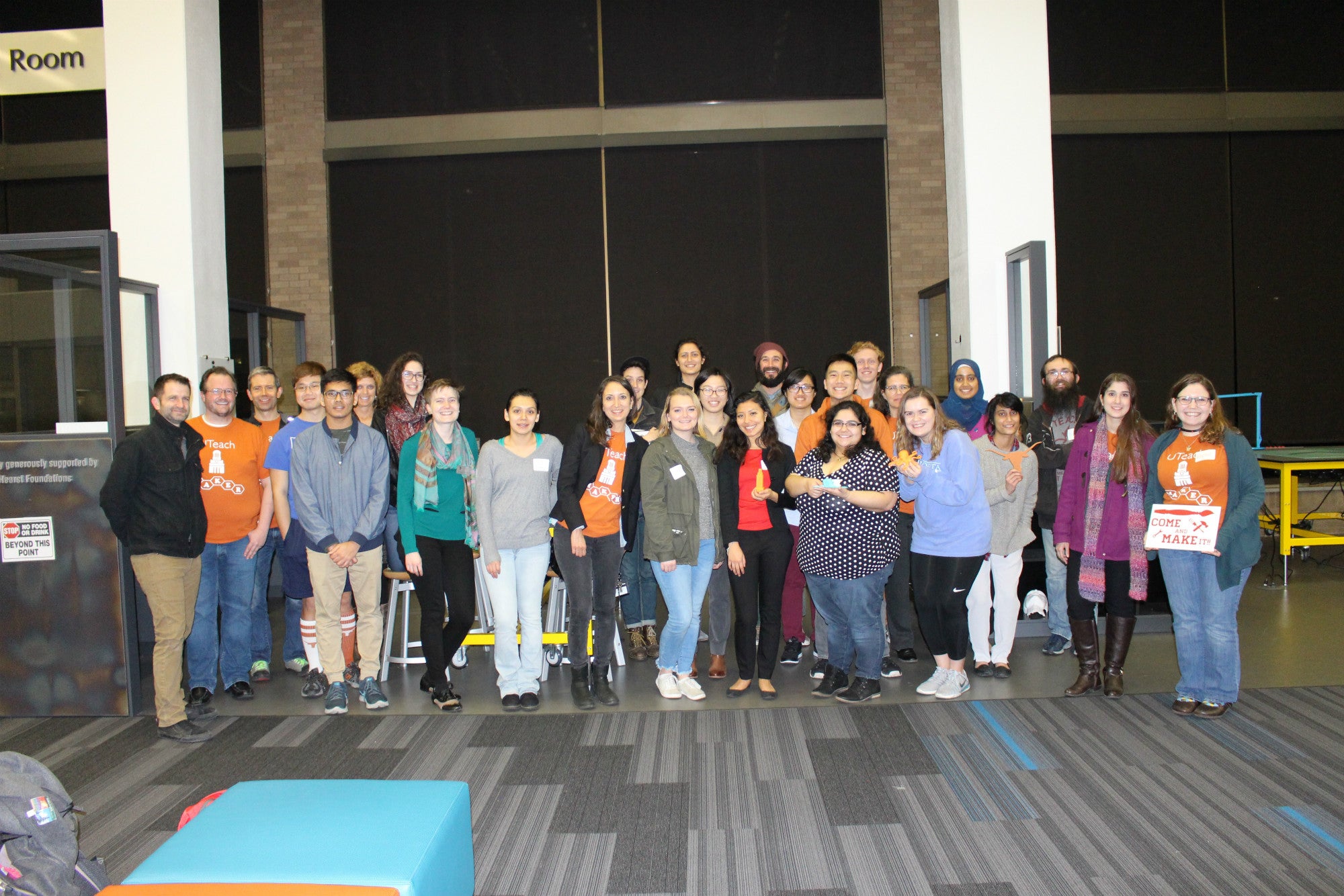 We ended the meeting by giving everybody a chance to work one-on-one with their mentor to explore past Maker Showcases and set goals for the semester.
Be sure to RSVP for our "Design. Make. Take." laser-cutting workshop on February 25th from 12:00-5:00pm. During this workshop you will learn how to design items to be cut on the UTeach laser-cutter, make that item, and get to take it home with you. See you there!