Published:
February 5, 2019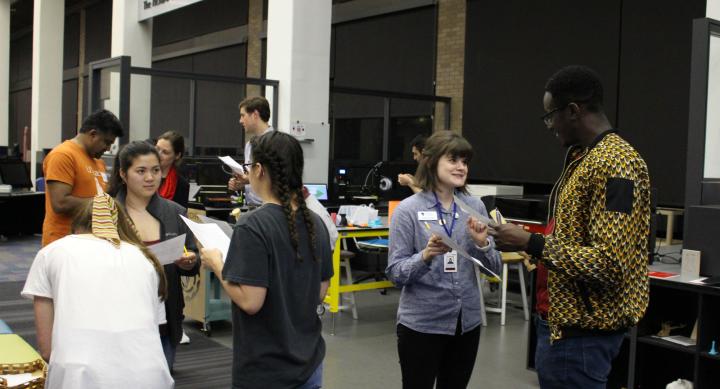 Welcome back UTeach Makers! On Tuesday, February 5th, we welcomed our Spring 2019 cohort of UTeach Makers. We had over 38 attendees which included our current cohort of Makers, Mentors, and returning UTeach Maker Fellows. In addition, we welcomed our newest UTeach Maker Mentor, Natalie Freed, who has a background in computer science and an interest in the mathematics behind stitching patterns.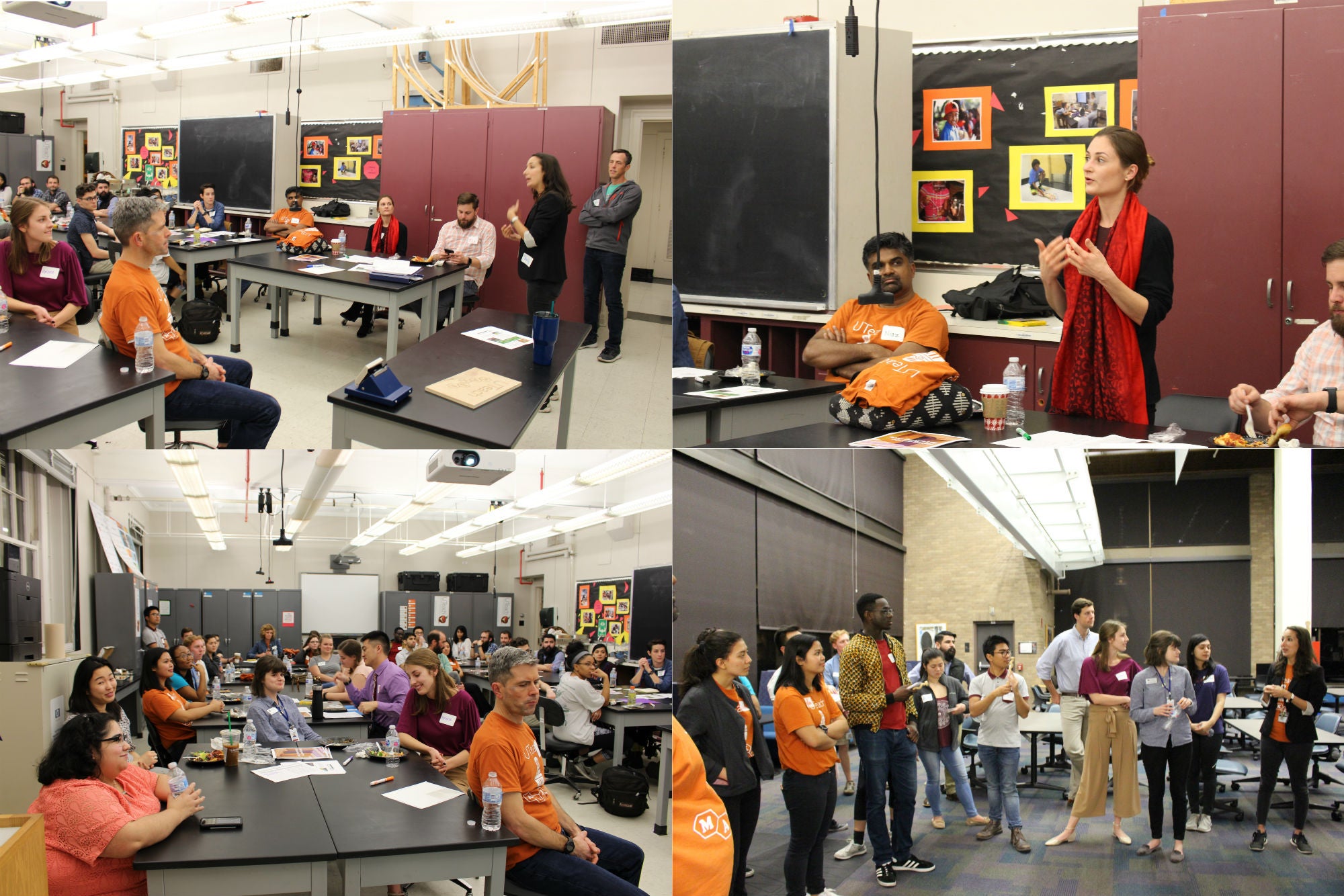 This semester launches a new partnership between the UTeach Internship Program and The Foundry makerspace. Three of our UTeach Makers have been placed in internships there where they will serve as technicians to help other students at UT-Austin in their journey of making. As part of our monthly cohort meeting, Jason Harron lead a tour of the foundry and gave a demonstration on how to use the Carvey, a 2.5 axis CNC milling machine. This was followed by a Find Someone Who activity, where our makers and mentors mingled as they searched for people with specific skills and experiences.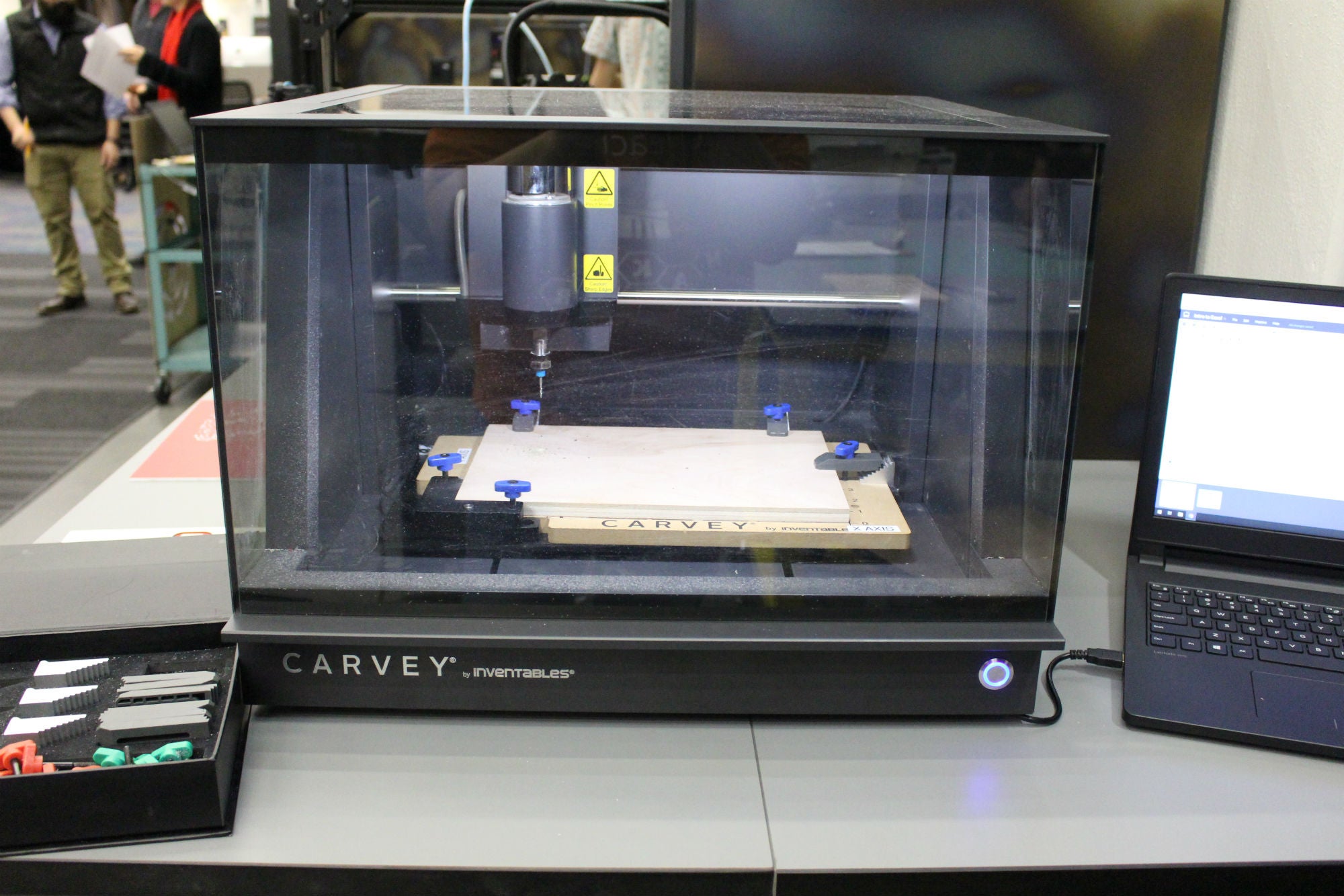 The evening wrapped up with an opportunity for UTeach Makers to spend time talking in small groups with their Maker Mentor. This served as an opportunity to catch-up on what they had done over the winter holiday break and to set goals for their Maker Showcase open portfolios. Be sure to RSVP for our next Maker Weekend Workshop which is scheduled for February 17th, from 1:00-5:00pm. During this workshop Natalie Freed will be leading us through how to create Mathematical Bookbindings. We look forward to seeing you there!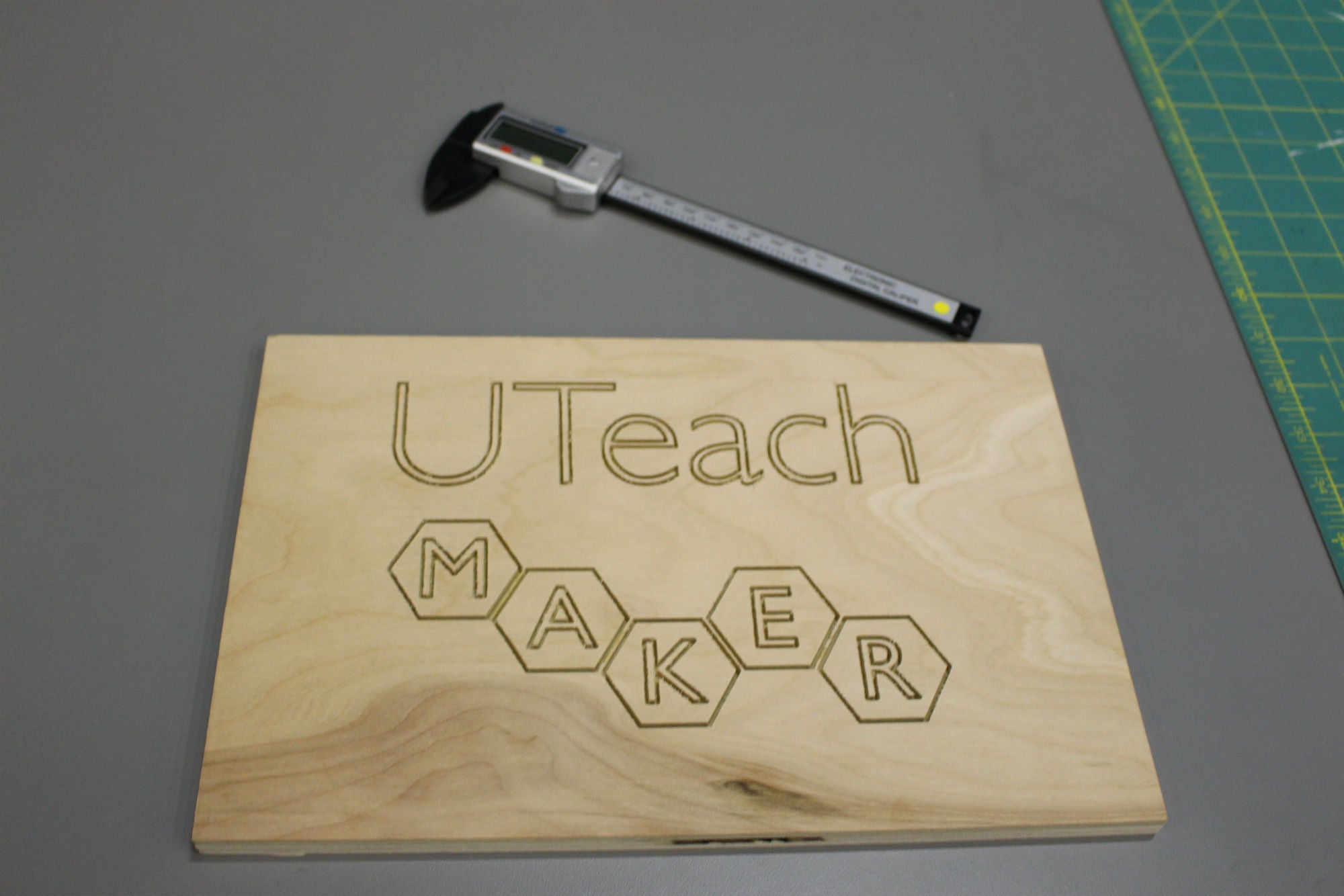 UTeach Maker Fellows: Tuesday, February 5th also served as the inaugural meeting of the UTeach Maker Fellows, which is open to anybody who has completed the UTeach Maker micro-credential. We had six UTeach Maker Fellows in attendance. As a group they discussed plans for involvement with a maker summer camp at Mendez Middle School, they considered proposals to submit to the UTeach Annual Conference, and brainstormed about additional ways to get involved and support the Austin maker community.