Published:
February 11, 2022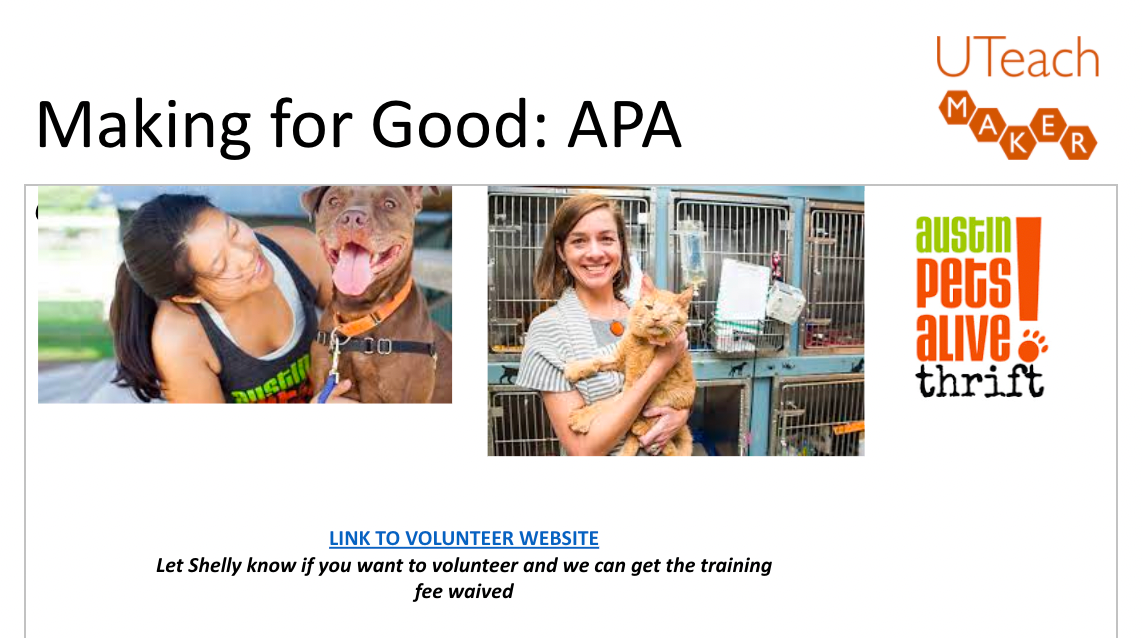 Tuesday, February 8th was the date of our Spring 2022 Maker Meeting. We had a wonderful turnout of makers, mentors, and remote friends since this was our first attempt at a hybrid meeting.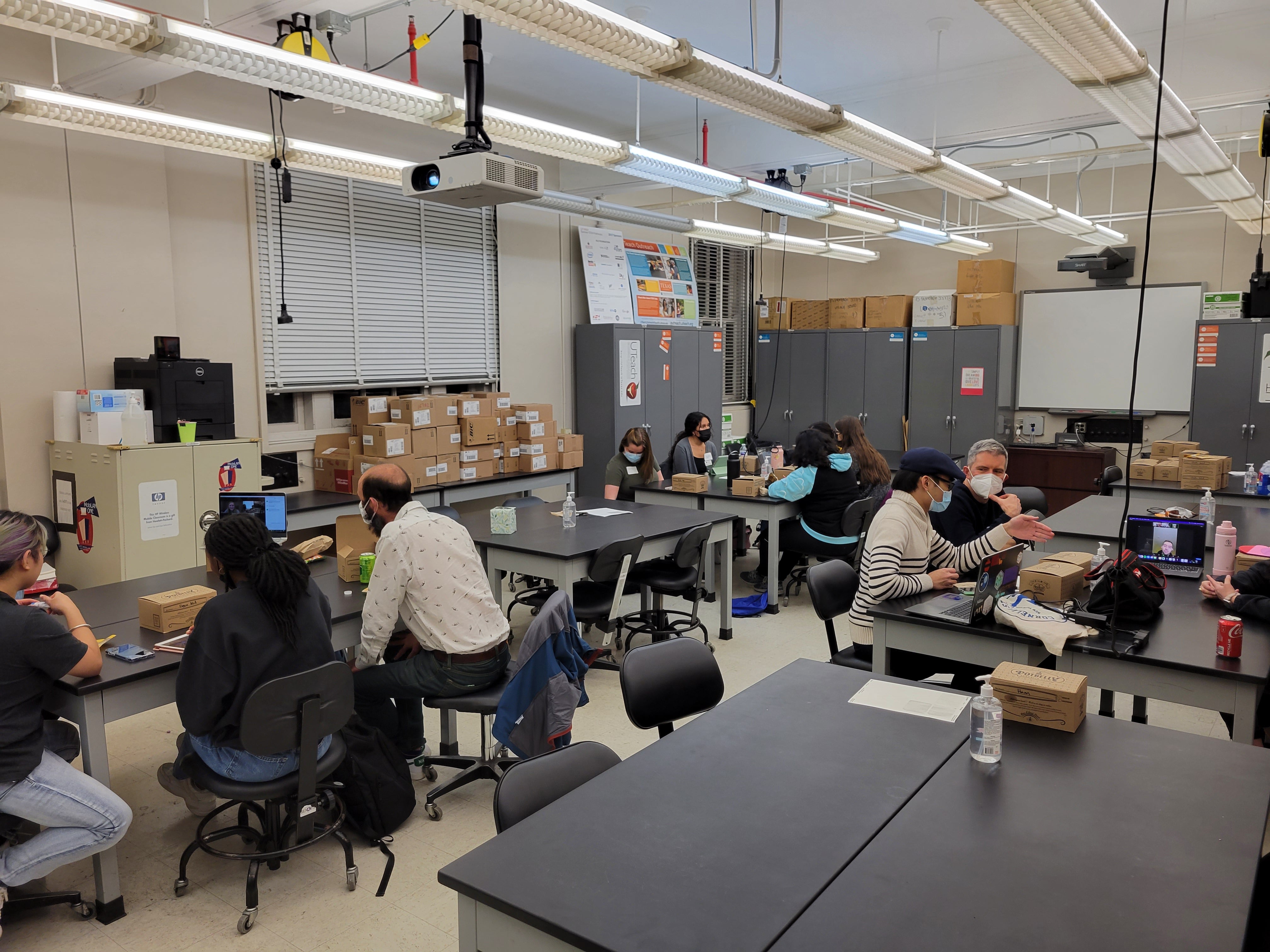 Our meeting began with dinner and catching up with what people did over the winter break. It was incredible to hear how people stayed active or how much they rested during their time off.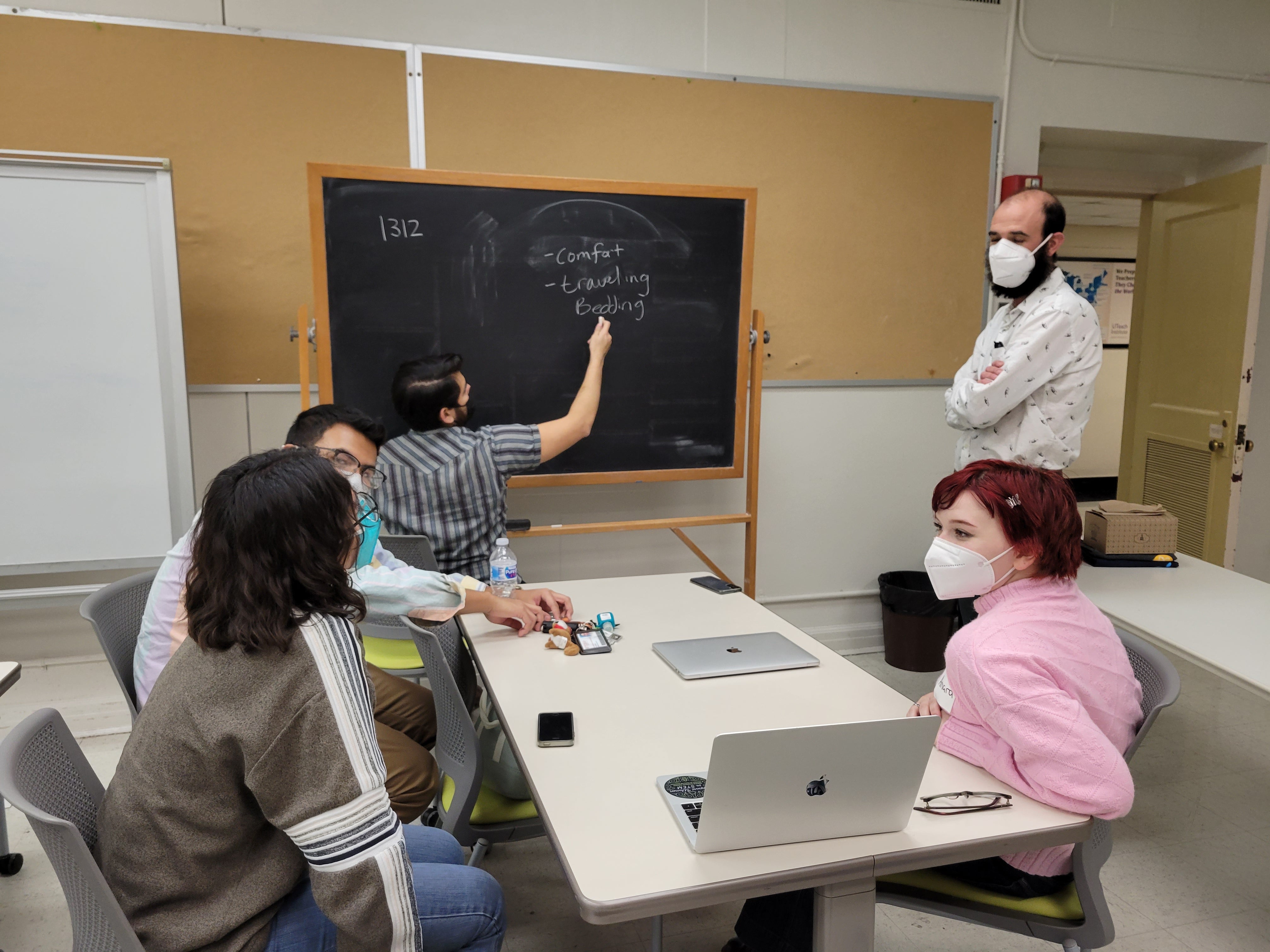 This was followed by an info session from a representative from Austin Pets Alive. We had this person come to talk about their program because the semester team challenge revolves around making something for APA. We split off into groups and had the teams discuss some ideas of what they can make for them.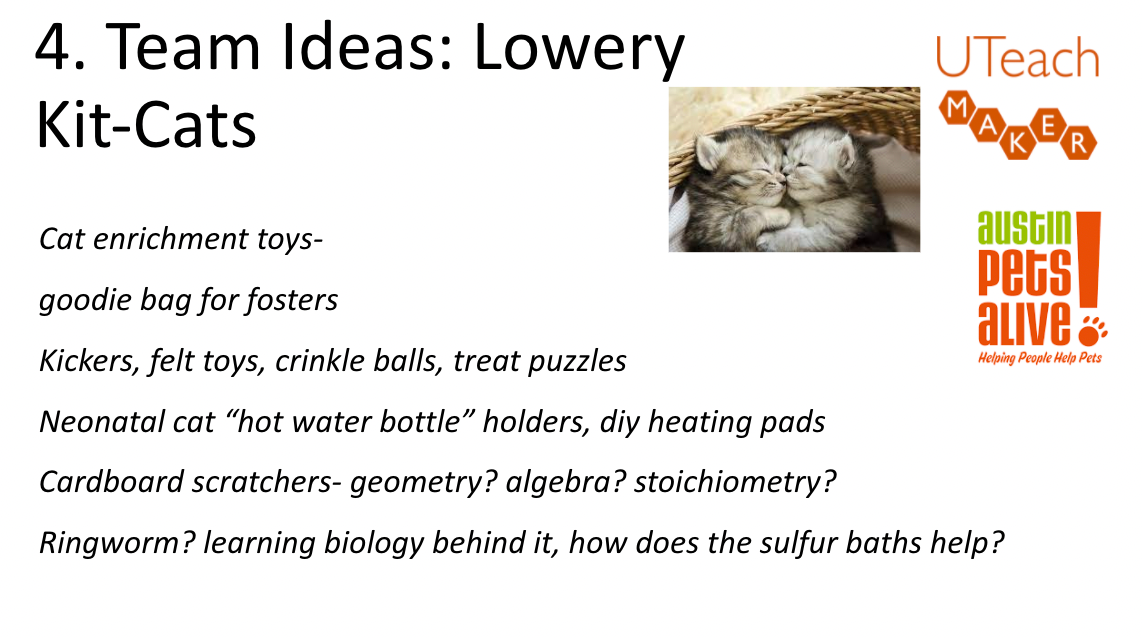 Finally, we had our new members introduce themselves to the entire group and see how excited they were to be part of UTeach Maker.