Published:
March 11, 2017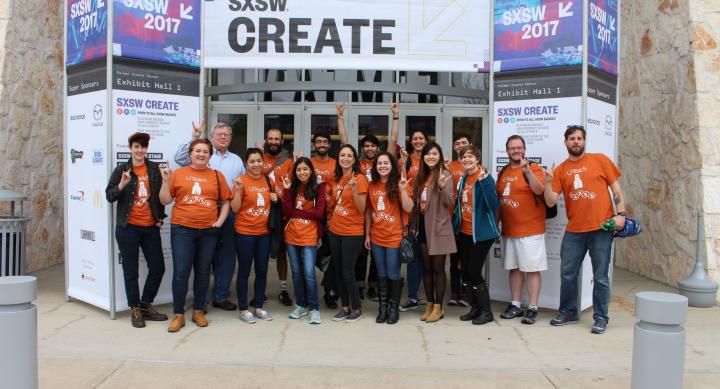 It is with great pleasure that we had the opportunity on March 11th to formally welcome our Spring 2017 UTeach Maker Cohort!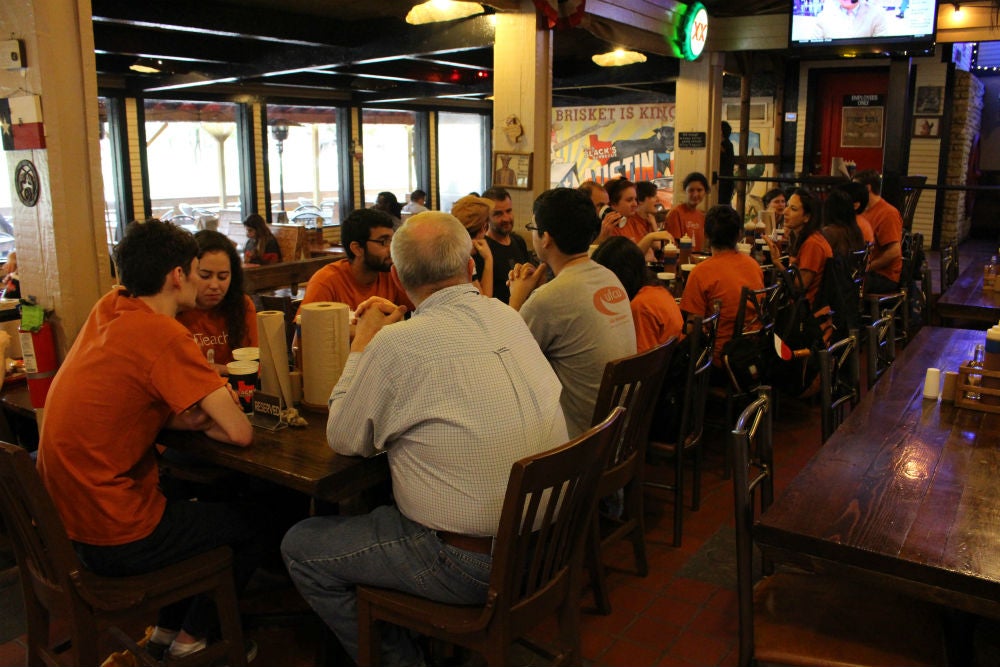 Everybody was provided a delicious lunch from Black's Barbecue where UTeach Makers had a chance to talk with the peers, meet with their Maker Mentor, and be welcomed by the Fall 2016 cohort. All Makers and Mentors were given a UTeach Maker t-shirt that was designed by mentor Patrick Benfield.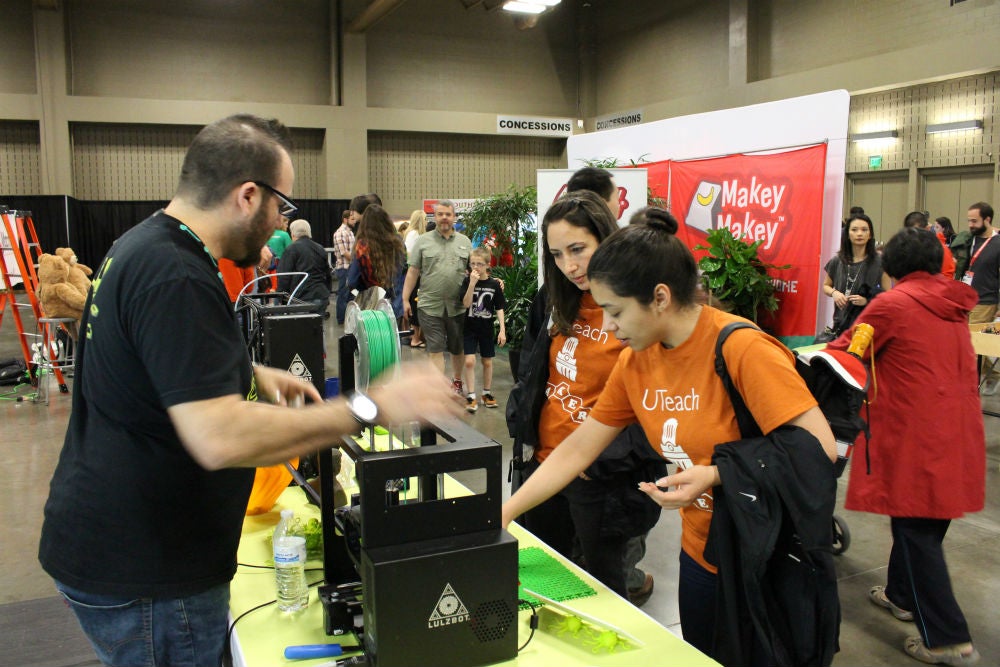 Makers and their mentors also explored the exhibits at SXSW create learning more about digital fabrication techniques such as 3-D printing and CNC machines. The Makers had the opportunity to talk with local, national, and international experts in making were given opportunities to see demonstrations such as CNC controlled graffiti robot, unique applications of the Makey Makey in an interactive garden, and giant 3-D printers that could print furniture.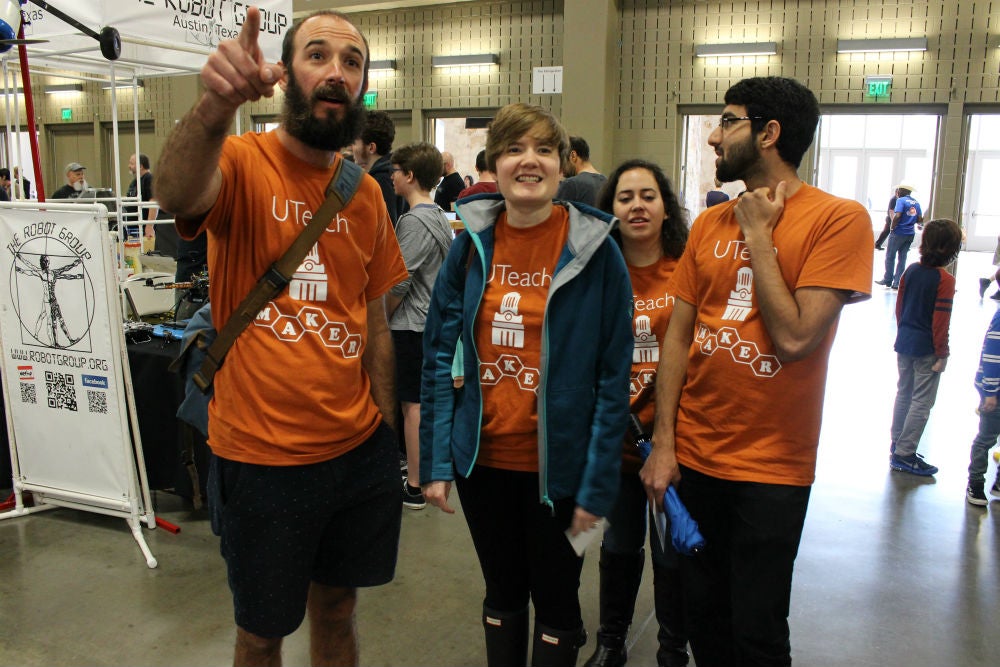 This event provided an excellent opportunity for mentors and makers to share ideas with each other and be inspired for their own maker projects. Everybody had an opportunity to try interactive demonstrations and think about how these tools could be used in their future classrooms.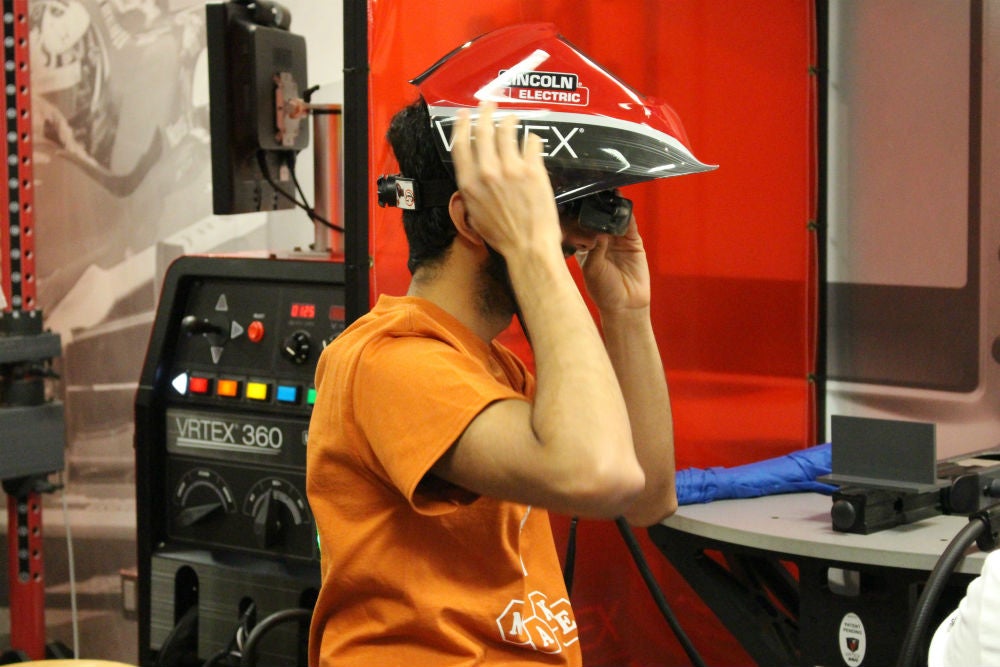 In addition, there were several opportunities to try emerging technologies, such as virtual reality being used to train welding students in high school and technical colleges. These technologies represent how making and education can work together to help expose students to opportunities to can lead to creative and meaningful careers.