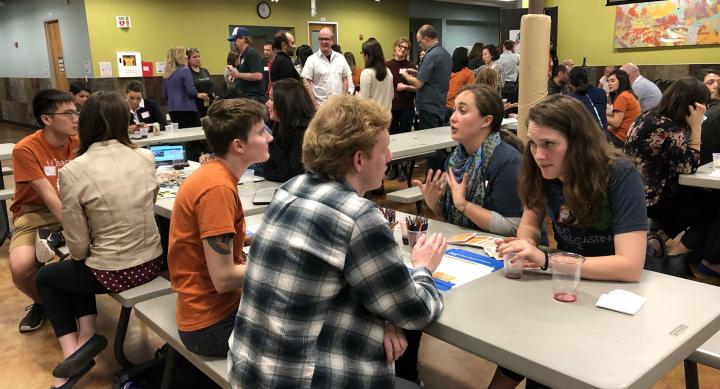 On Tuesday, March 6th, 2018 Austin was a buzz with the national maker community, as MakerEd.org held their annual meet-up for SXSWEdu. The event was organized by Stephanie Chang from MakerEd.org, who also serves as a portfolio reviewer for UTeach Maker, and hosted at Magellan International School by UTeach Maker Mentor Patrick Benfield. With over 100 local and national maker educators in attendance, the presence of UTeach Maker could easily be spotted as our cohort proudly wore their burnt orange shirts.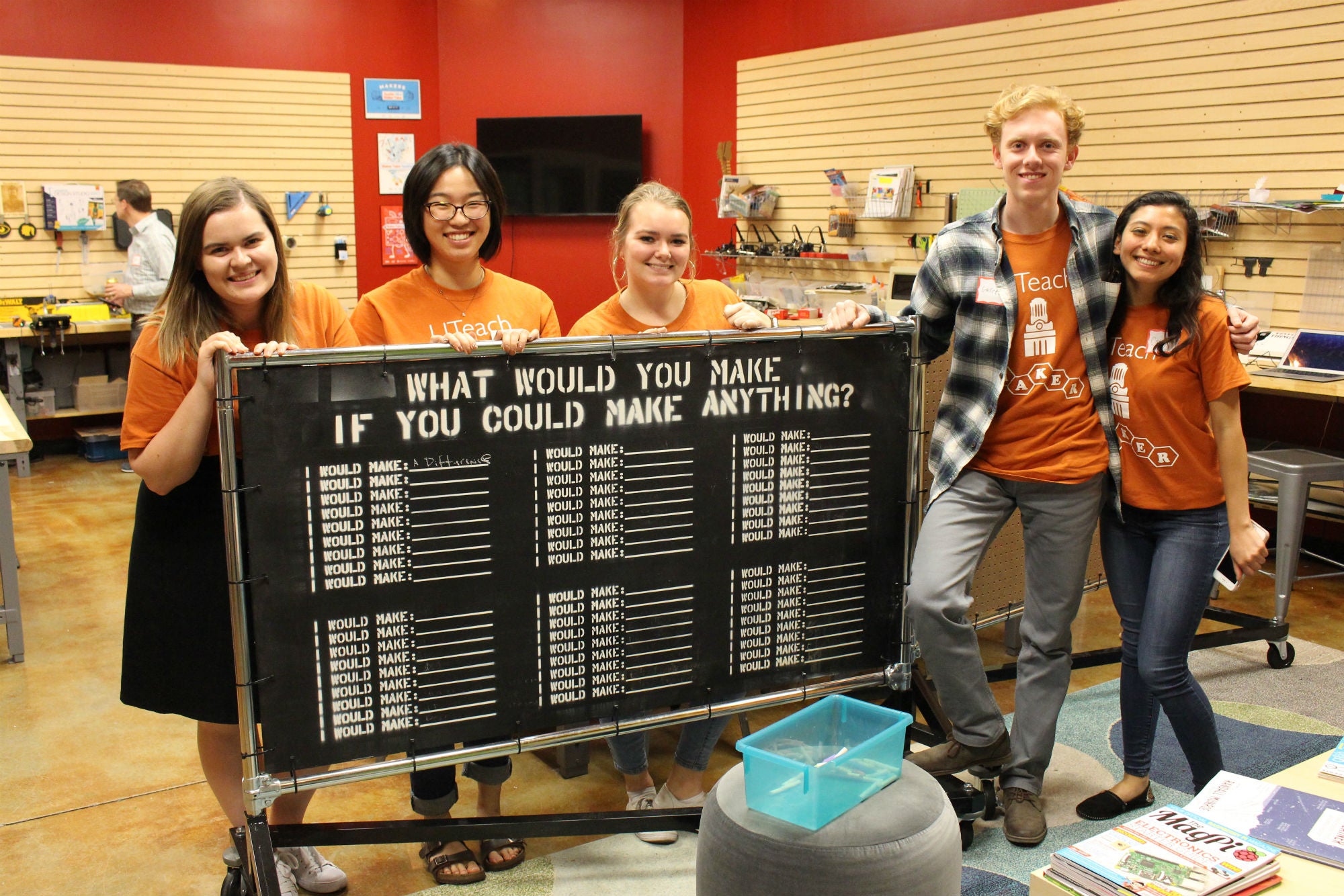 Members of the UTeach Maker cohort has a chance to chat with passional maker educators from around the United States. The event provided an opportunity for our students to learn more about making takes place both inside and outside of the Austin community. Each member of the cohort was asked to speak with at least two people they did not know and write a reflection about how those people are connected to maker education.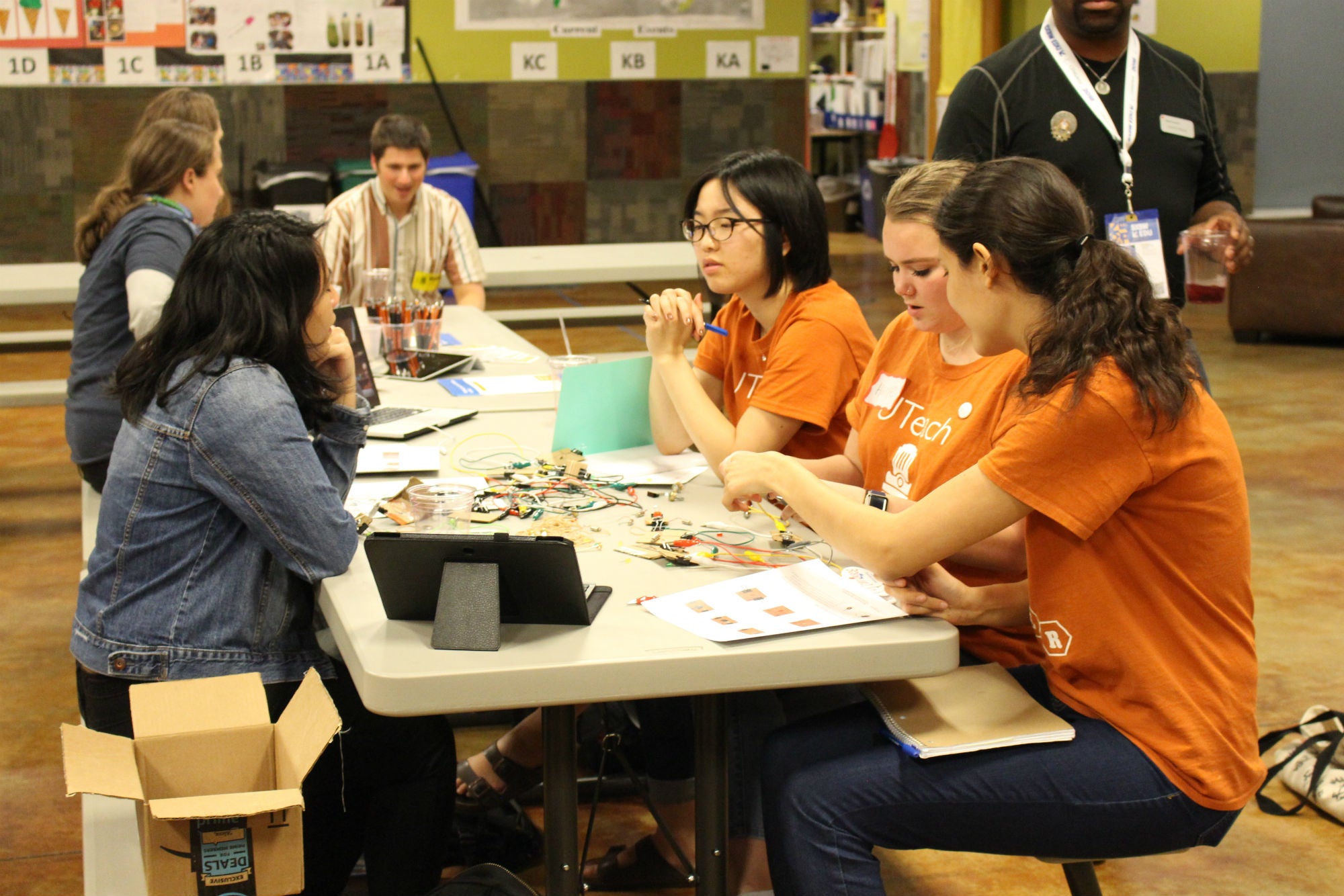 In addition, members of the UTeach Maker cohort had the opportunity to engage with maker activities, such as building circuits, experimenting with motors, and experiencing virtual reality. This meet-up also provided an opportunity to see how a makerspace has been implemented at an elementary school and to see actual student projects.
We look forward to seeing everybody again on Tuesday, April 3rd, when we'll be engaging in a Circuit Playground design challenge!