Published:
March 10, 2019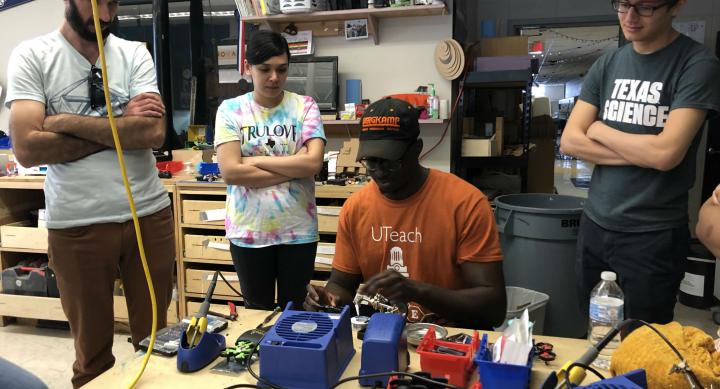 On Sunday, March 10th, UTeach Maker hosted a weekend workshop at Ann Richards Middle School called Drones, Drones, Drones. This workshop, lead by UTeach Maker Mentor Oren Connell, provided an opportunity for participants to assemble and pilot their own quad-copter drones. The workshop started with a lesson about the physics of how drones work, and how their motors and propellers provide lift.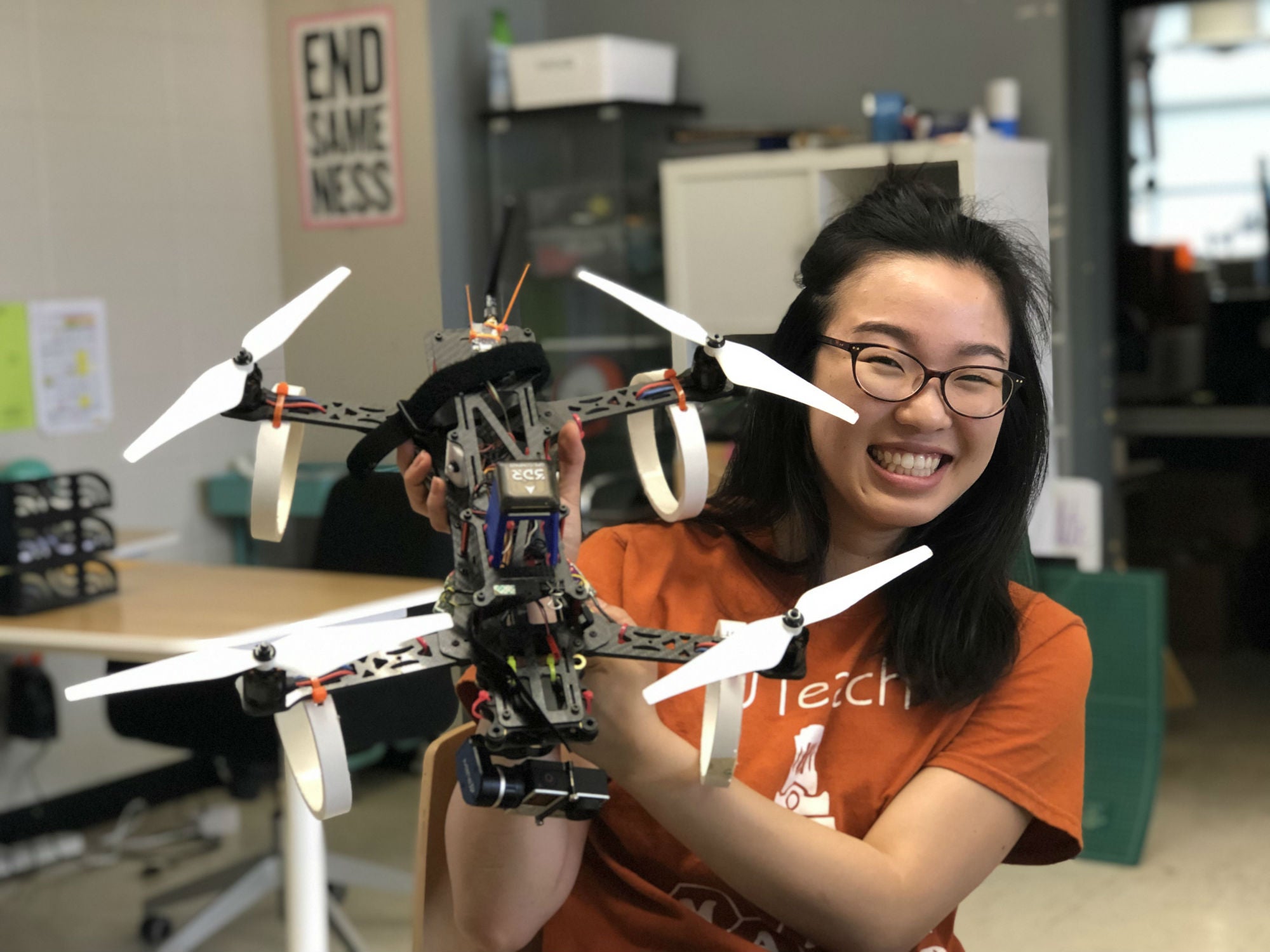 Workshop participants then worked to assemble their own drones from kits, which included an opportunity to practice soldering skills and to learn about how lipo batteries work. Throughout the workshop participants learned about the components of drones which includes the motors, battery, propellers, microprocessor, and sensors. Once assembled participants went out into the yard and practiced flying and controlling their drones.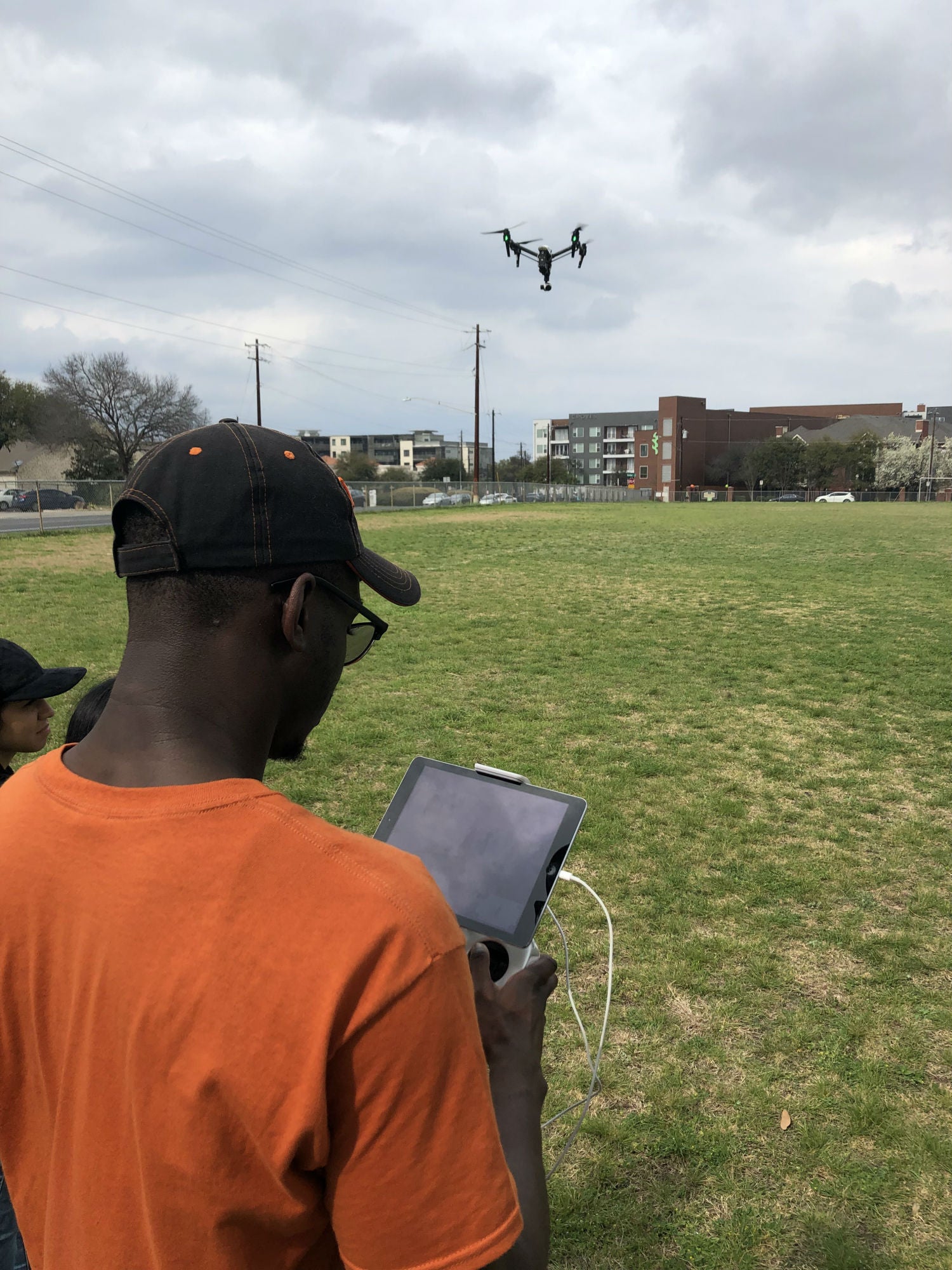 This workshop provided an opportunity to discuss the integration of tinkering, fiddling, and problem-solving into STEM activities. In addition, participants considered how drones can be used in the classroom to teach math and science principles. This included concepts such as lift, calculating forces and loads, using the camera and sensors on a drone to collect data, and even creating autonomous drones that are controlled by algorithms. This workshop really showed that when it comes to making in education, the sky is the limit! A huge thank you to Oren Connell for hosting the workshop. We look forward to seeing everybody on Tuesday, April 2nd for our next monthly cohort meeting. Have your cardboard and hot glue ready for the Cardboard Concepts Team Challenge!