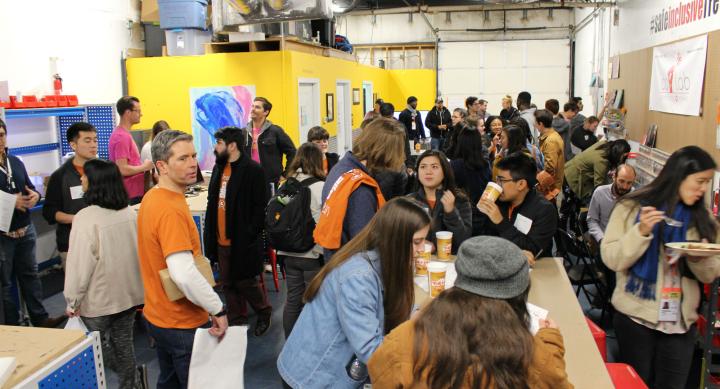 On Tuesday, March 5th, UTeach Maker held our monthly cohort meeting at co.lab, a community makerspace in Austin that is focused on inclusion and diversity. This meeting served as a precursor to an unofficial SXSW Maker Ed meet-up that was attended by makers from around the United States. The evening kicked off with Texas style BBQ and a chance for UTeach Makers and Mentors to share their making activities with each other.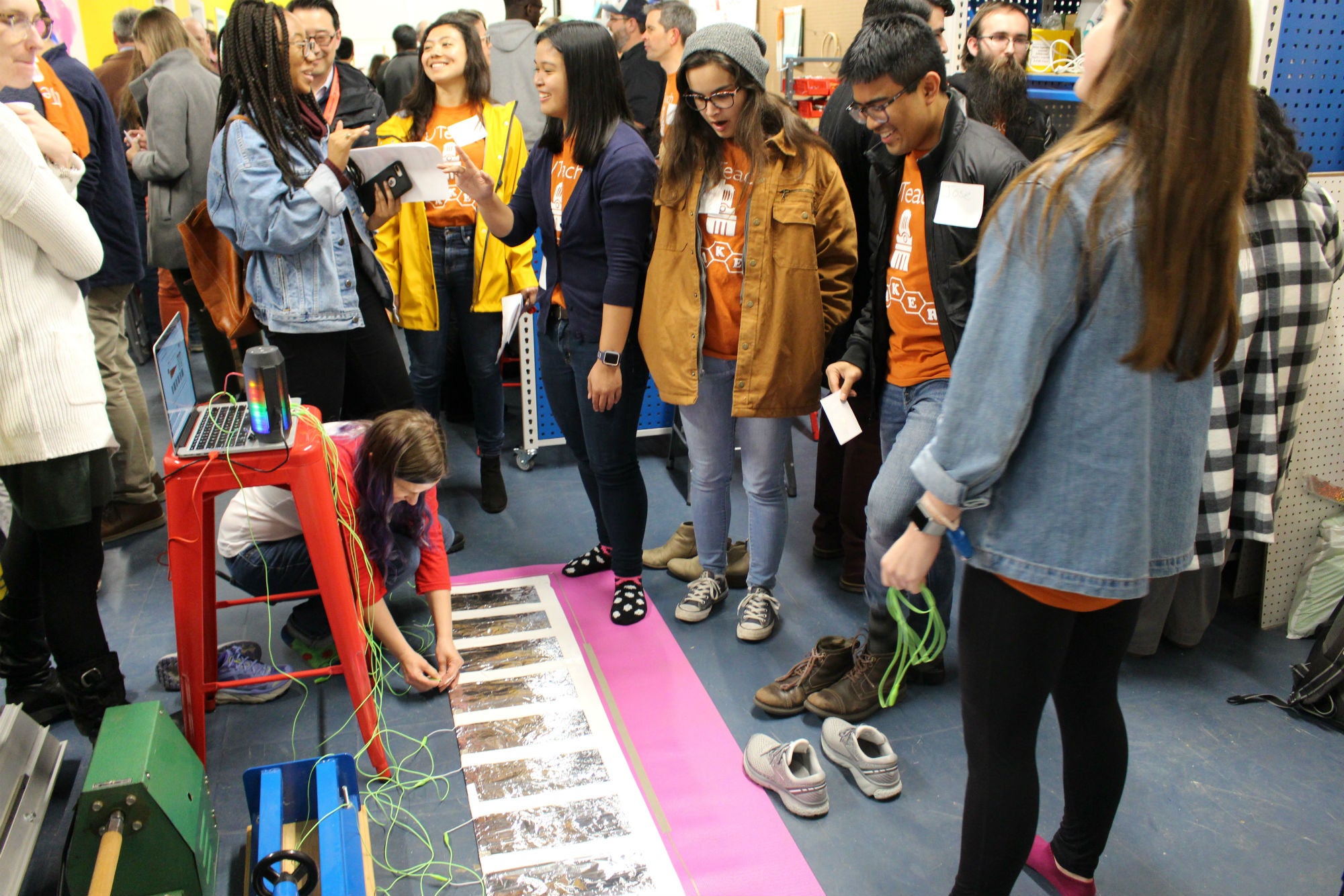 Following dinner, UTeach Maker Mentor and co-founder of co.lab, Patrick Benfield welcomed everybody to the makerspace and gave them a tour of the equipment and explained the philosophy of their mission. This was followed by an opportunity for UTeach Makers to participate in a scavenger hunt to find other makers who had specific skills or backgrounds, such as "Find somebody who knows how to use a laser cutter."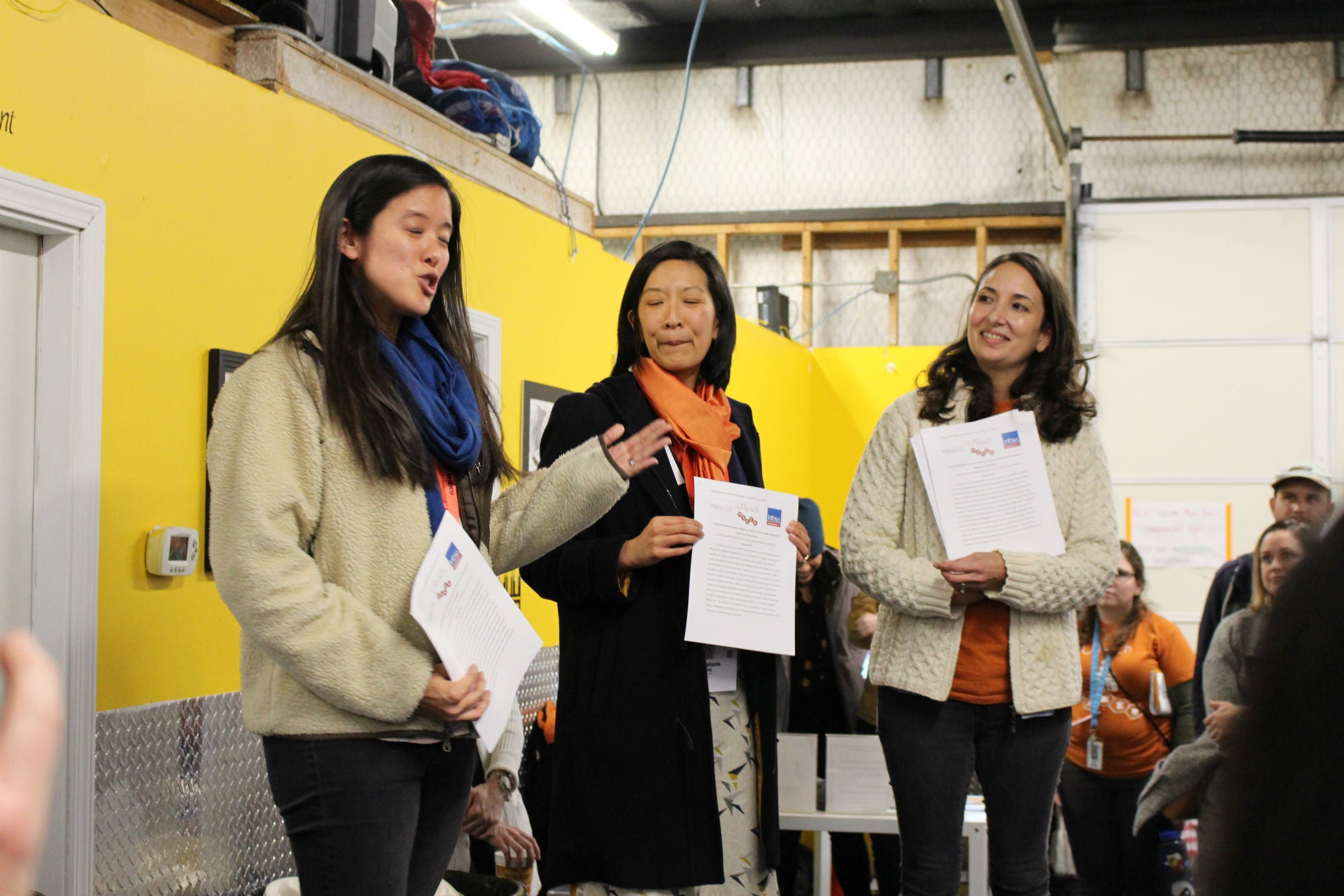 The real party started after he cohort meeting, as members of the broader maker community began arriving in the space to participate in the meet-up. This meet-up aimed to feature hardware and software companies with maker-centered products. Exhibitors included companies such as Patchr.io, Makey Makey, Charmed Labs, Chibitronics, and Pi-Top. UTeach Makers had an opportunity to meet maker educators from throughout the United States and share their experiences from the UTeach Maker program.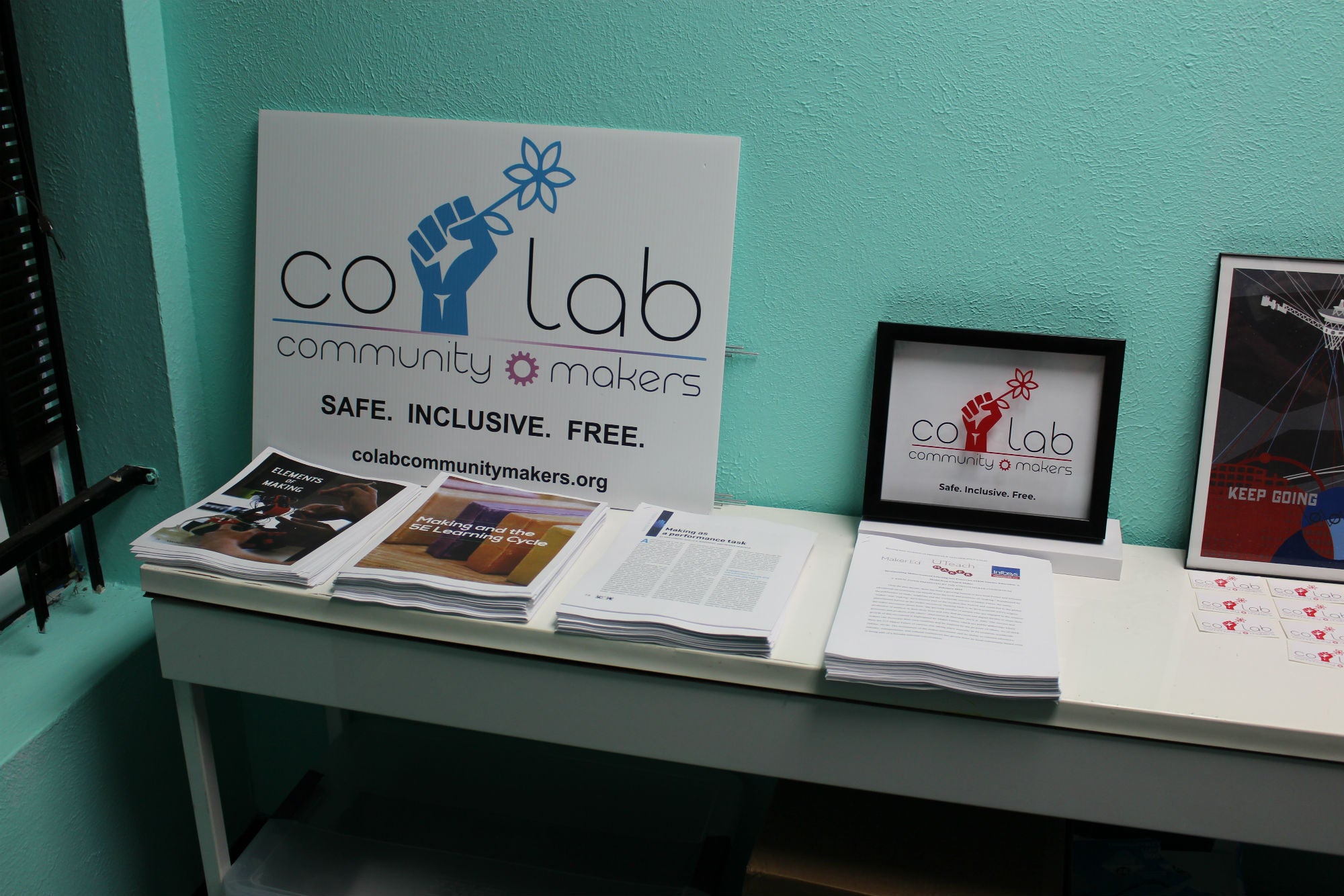 In addition, UTeach Maker's director, Shelly Rodriguez, unveiled a white paper on Incorporating maker-centered learning into preservice STEM teacher education: A model from UTeach Maker. This white paper was written by the C3 Maker Consortium and funded by Infosys. Copies of the white paper and other UTeach Maker publications were make available to all participants of the meet-up. Be sure to join us on Sunday, March 10th at Ann Richards Middle School for our next weekend workshop -- Drones, Drones, Drones!