Published:
March 10, 2020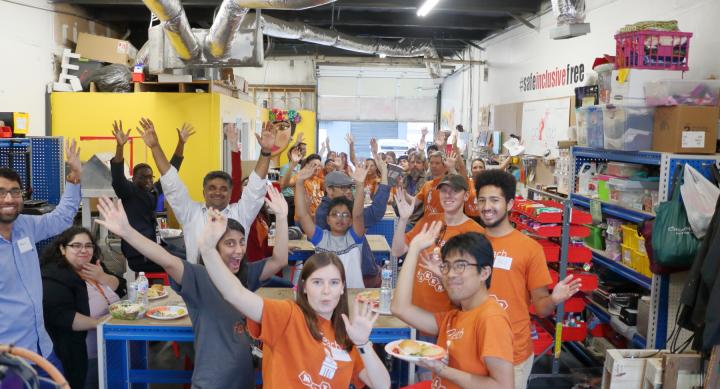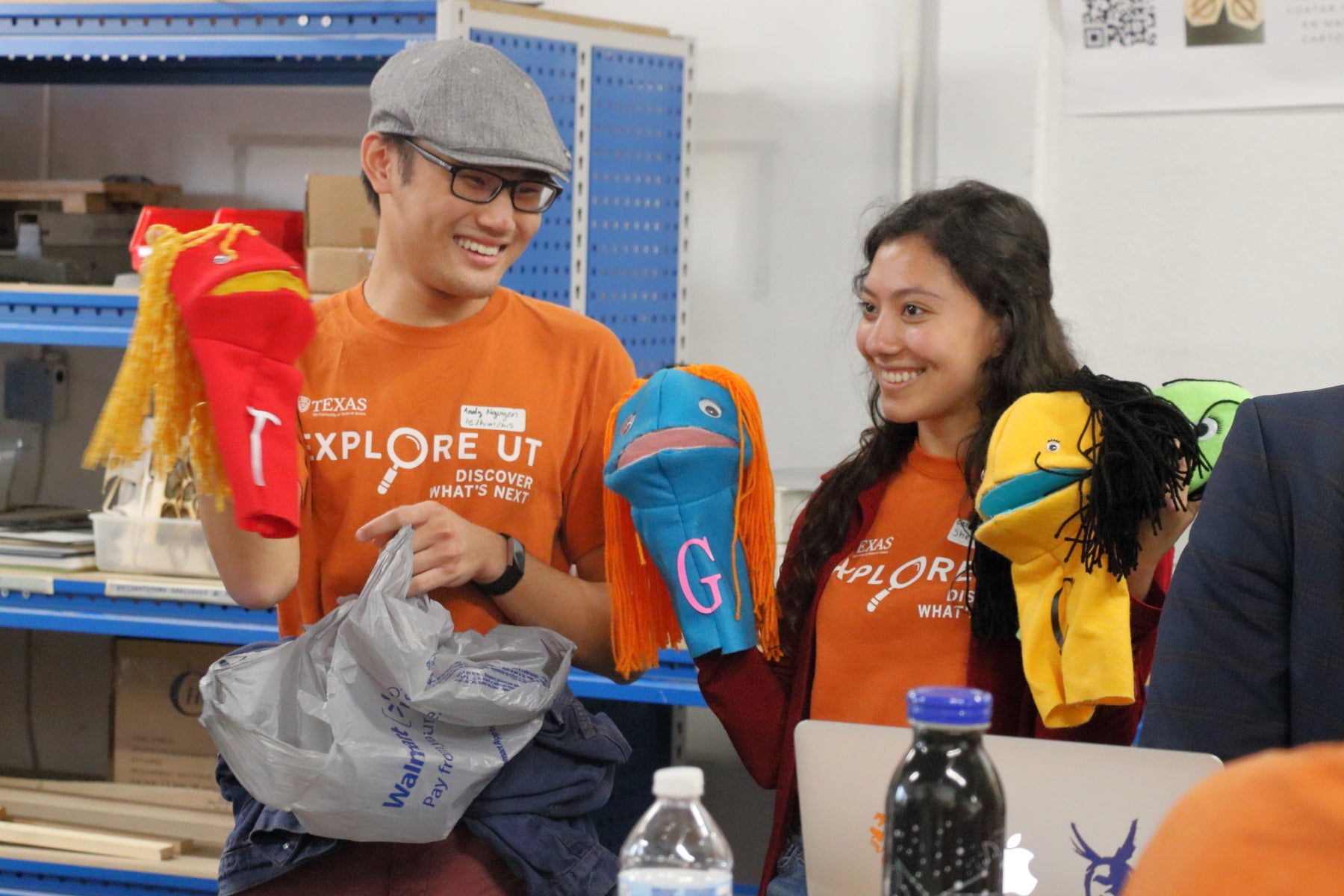 On Tuesday, March 10th, UTeach Maker visited co.lab Community Makers for our March monthly cohort meeting. Originally planned as part of a SXSWEdu meet-up, this monthly cohort meeting focused on authentic collaboration with a local makerspace that seeks to provide safe, inclusive, and free access to the tools and knowledge of making to everybody in an environment where they can thrive as creatives.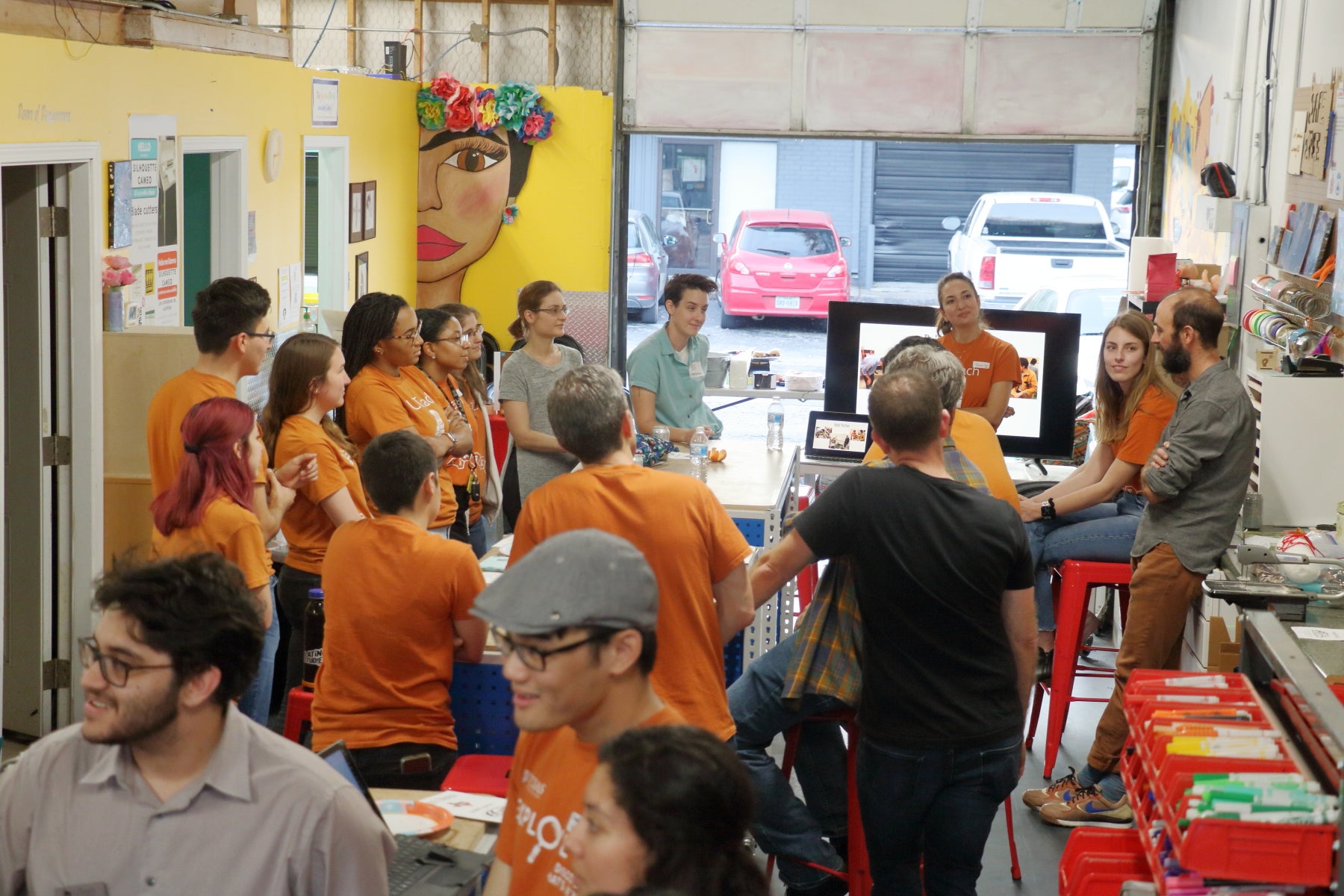 The evening kicked-off with a shared dinner, providing everybody with an opportunity to catch-up with friends and mentors. The warm spring weather made it possible to leave both the front and back garage doors open to the makerspace, providing plenty of airflow and the occasional glimpse of a train rolling by on the nearby tracks. Burnt orange shirts filled the space, showing our commitment to making in STEM education.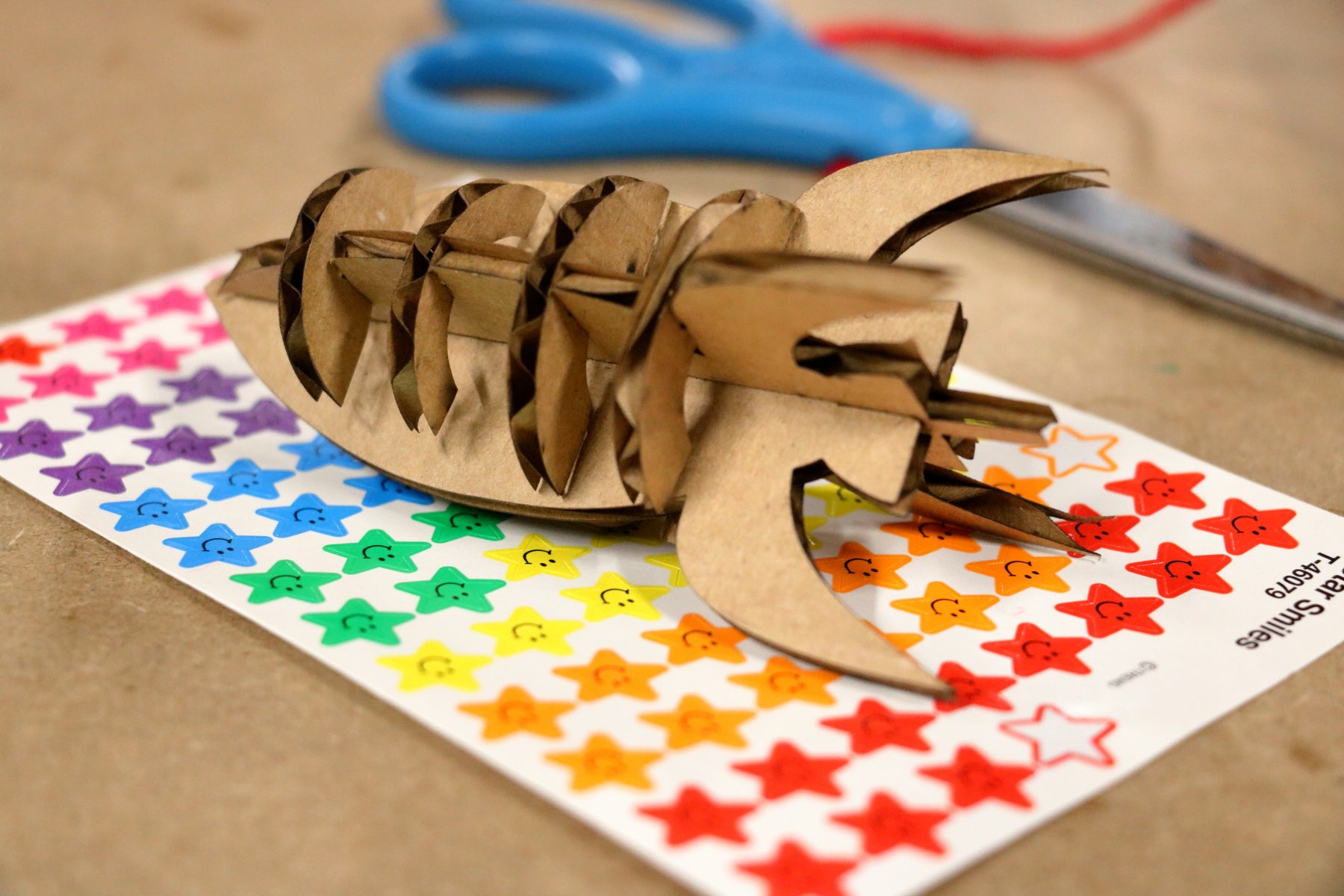 After the cancelation of UT Explore due to coronavirus precautions, our UTeach Makers were excited to share the projects they had developed for the event. The Maker Bonanza projects included the completed DNA puppets (which rumors say might be getting their own TikTok channel), laser-cut cardboard rockets, and a massive game of Operation featuring UT's mascot, Bevo. Afterward, UTeach Makers participated in an activity to get to know other makers in the group and find common interests.
This has been an exciting semester for UTeach Maker, which has demonstrated how making forces students to develop skills in both perseverance and flexibility. Stayed tuned for updates about our next cohort meeting!