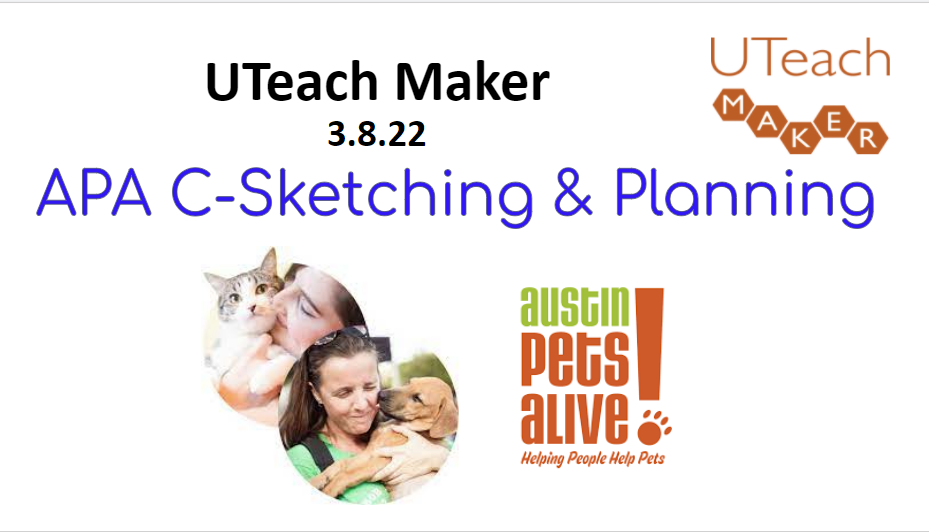 Tuesday, March 8th was the date of our second Spring 2022 Maker Meeting. We were excited to see all of our makers and mentors on Zoom and we were happy to catch up over what has happened since the last time we met.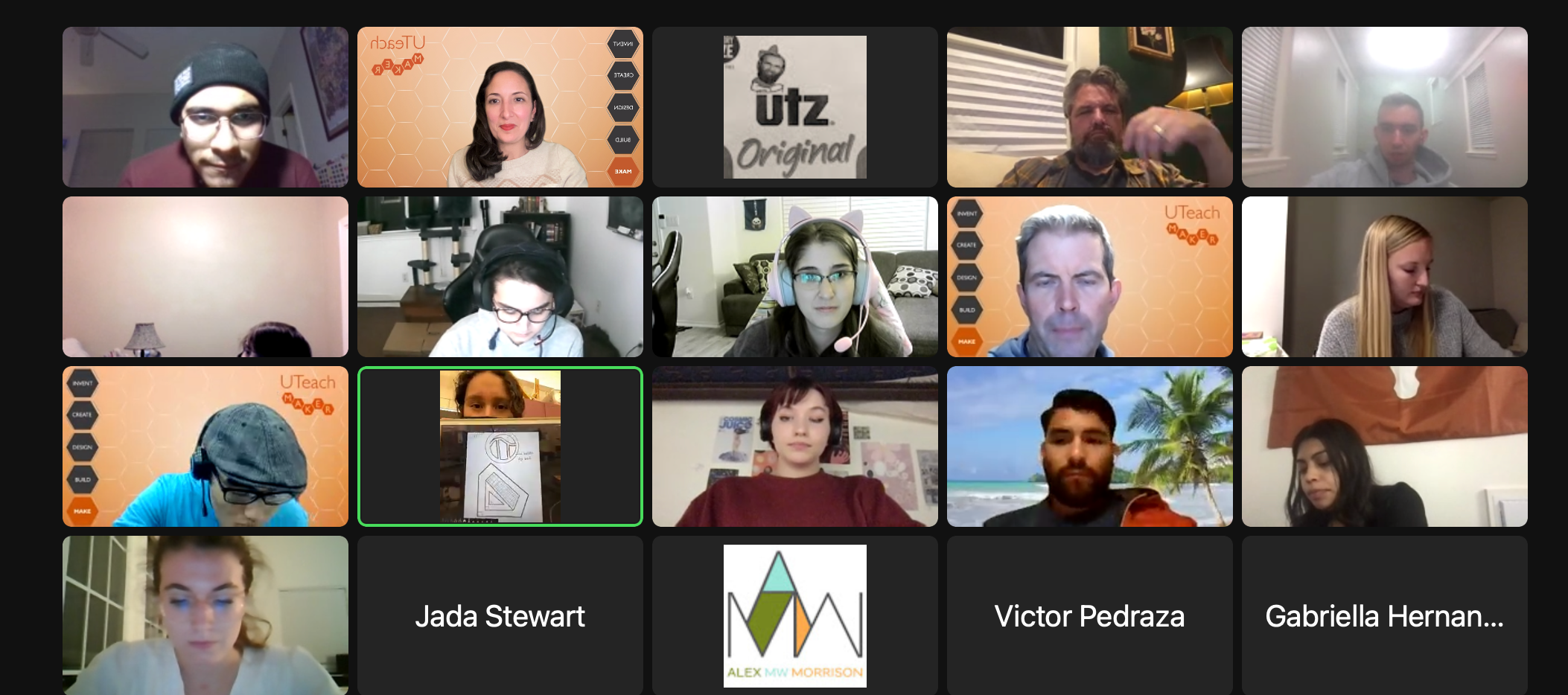 Our meeting began with refreshing everyone over the Austin Pets Alive project. We made sure the goals were clear and gave them some ideas of projects they could do.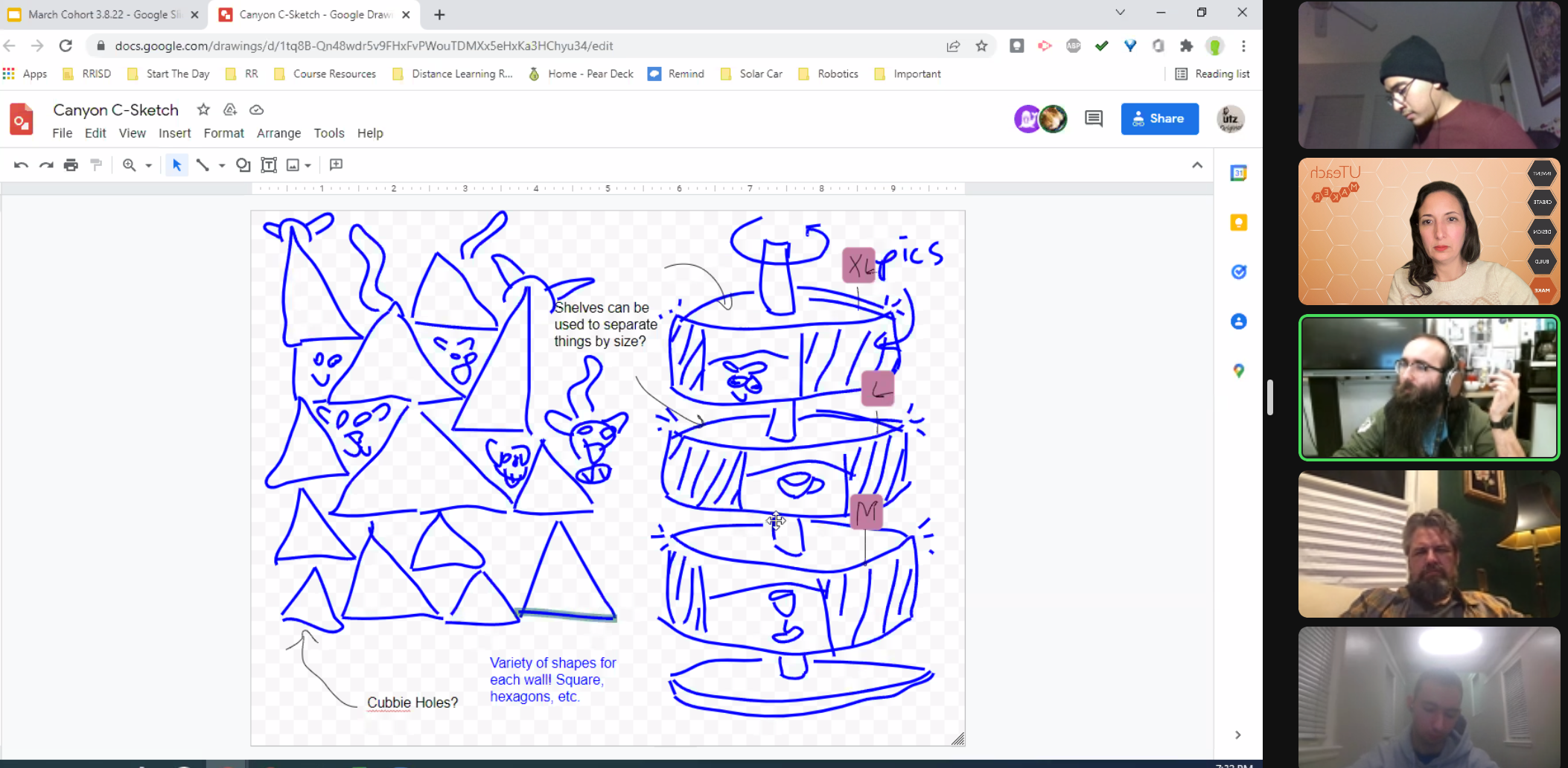 This was followed by a C-sketch activity where each member of a group draws an idea. The drawing is then passed off to another member, and then they add to the drawing. This helps inspire creative ideas and collaboration between group members.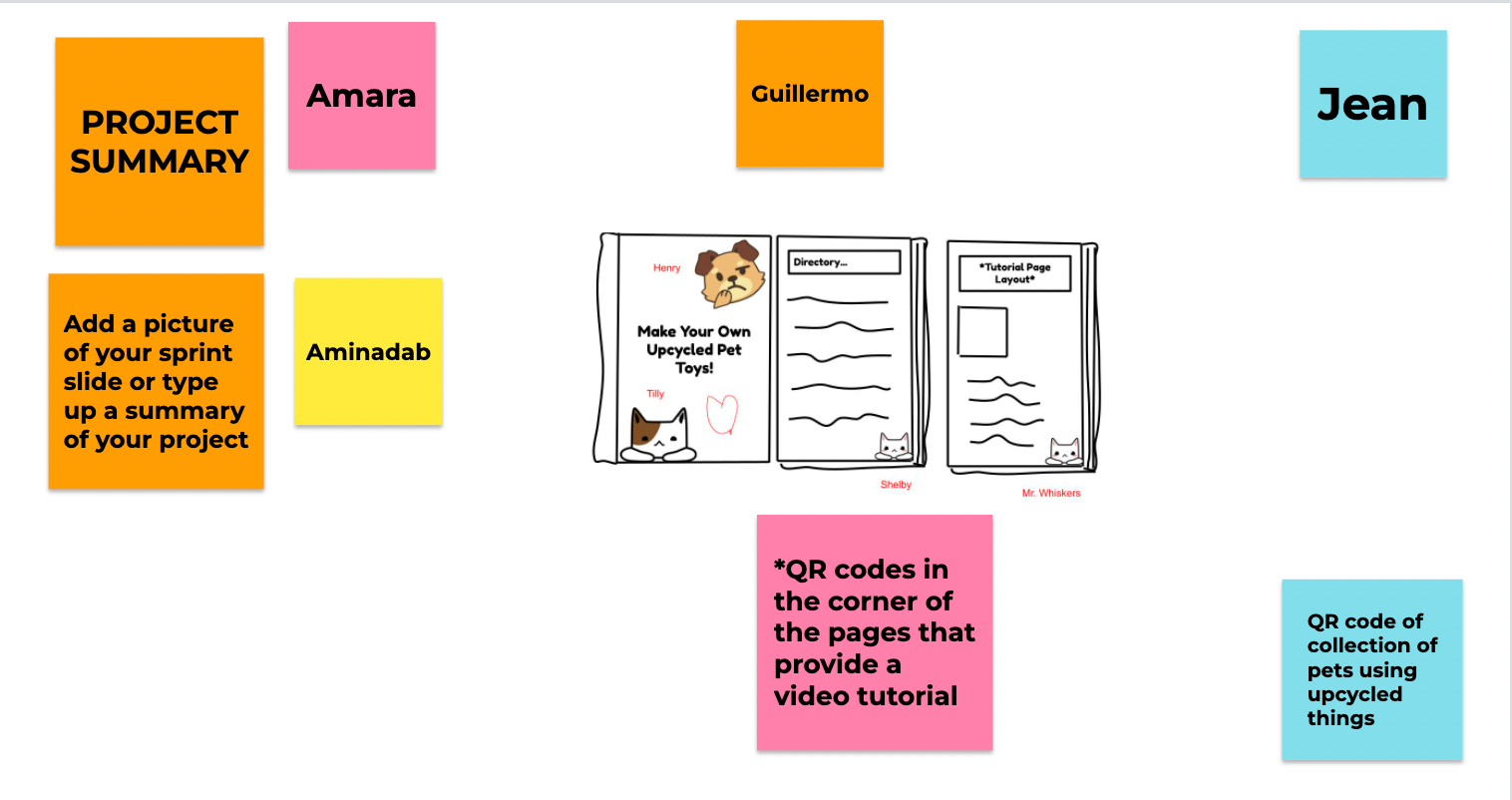 Finally, we had our groups share out their ideas and establish what their steps are going forward for completing their project.