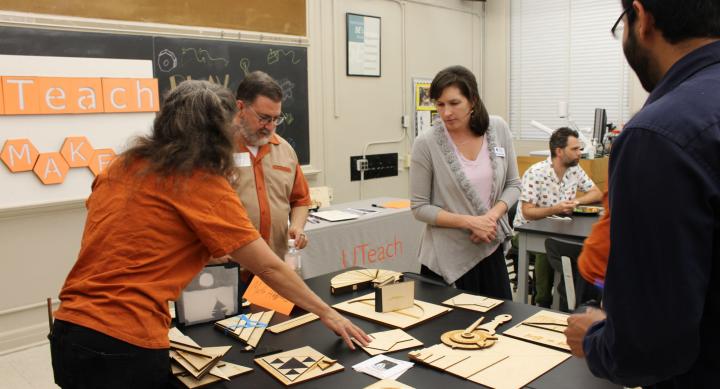 On Tuesday May 1st, UTeach Maker hosted out monthly cohort meeting featuring the Maker Showcases of our Spring 2018 UTeach Maker Fellows. The evening started off with an opportunity to our UTeach Makers and Mentors to share projects that have been working on in a Maker Playground. Lauren Siegel of MathHappens shared some of her laser-cut manipulative for teaching about mathematics, Alex Morrison invited people to participate in sewable project that she will be hosting at the 2018 Austin Maker Faire, Jason Harron shared 3D laser-cut art based on Voronoi diagrams, Mao Leonard demonstrated projects she has created in Scratch, Halle Herzog dazzled with her brightly colored threaded flowers, and Arami Rosales defied gravity with her magnetic levitated vehicle track.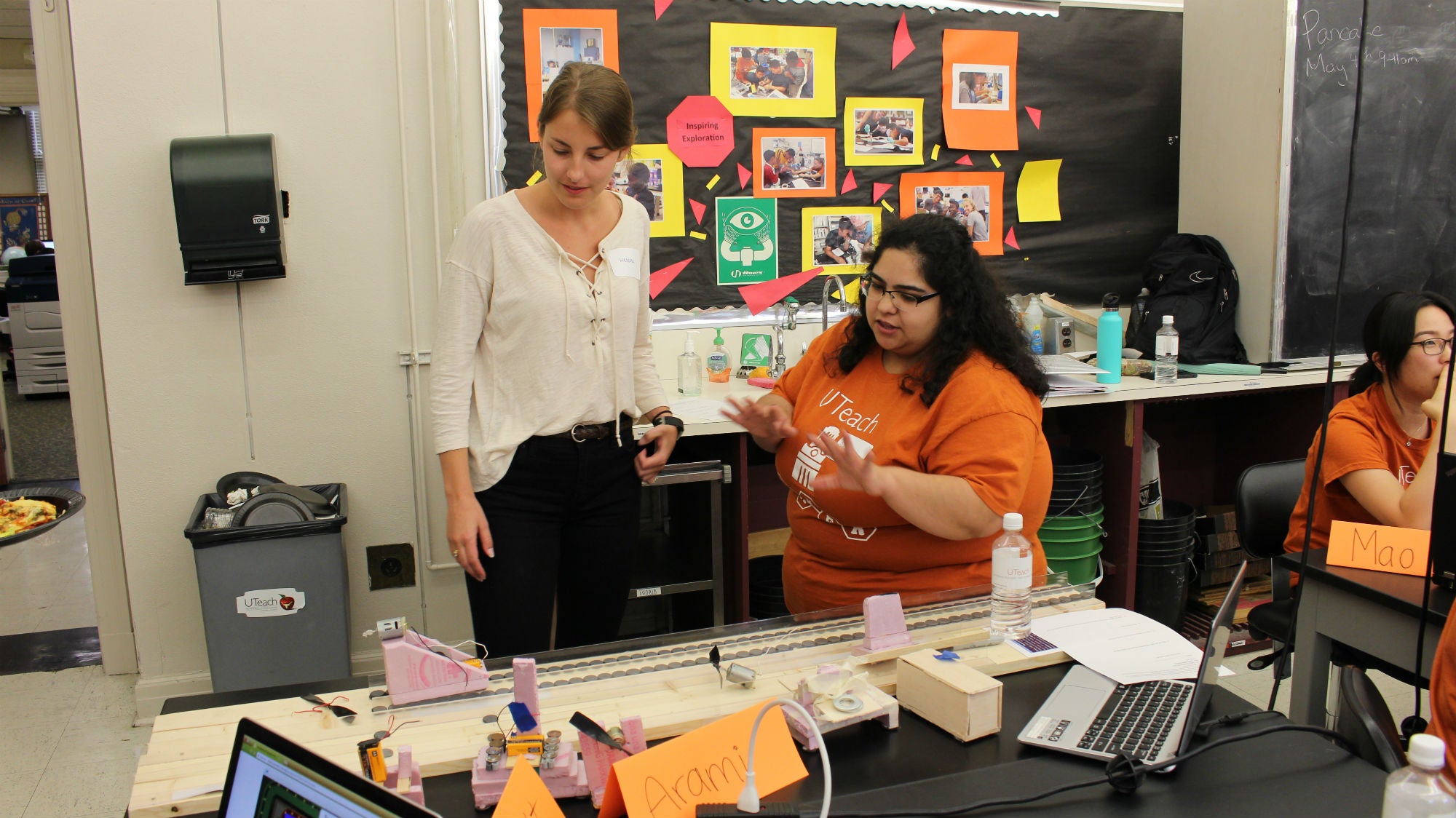 Of course, the highlight of the evening was our four UTeach Makers sharing their Maker Showcases with the cohort. Payton Crawley demonstrated how making and mathematics go hand-in-hand with her Pythagorean Proof Quilt. Her use of geometry also extended to her classroom where students created their own objects to explore the relationships between geometric shapes. Kira Lowery has her students engage in meaningful making as they created their own models of cells using putty, slime, and Makey Makeys. Taking her own making skills to the next level, Kira create an illuminated staff for a cosplay of Lux from League of Legends.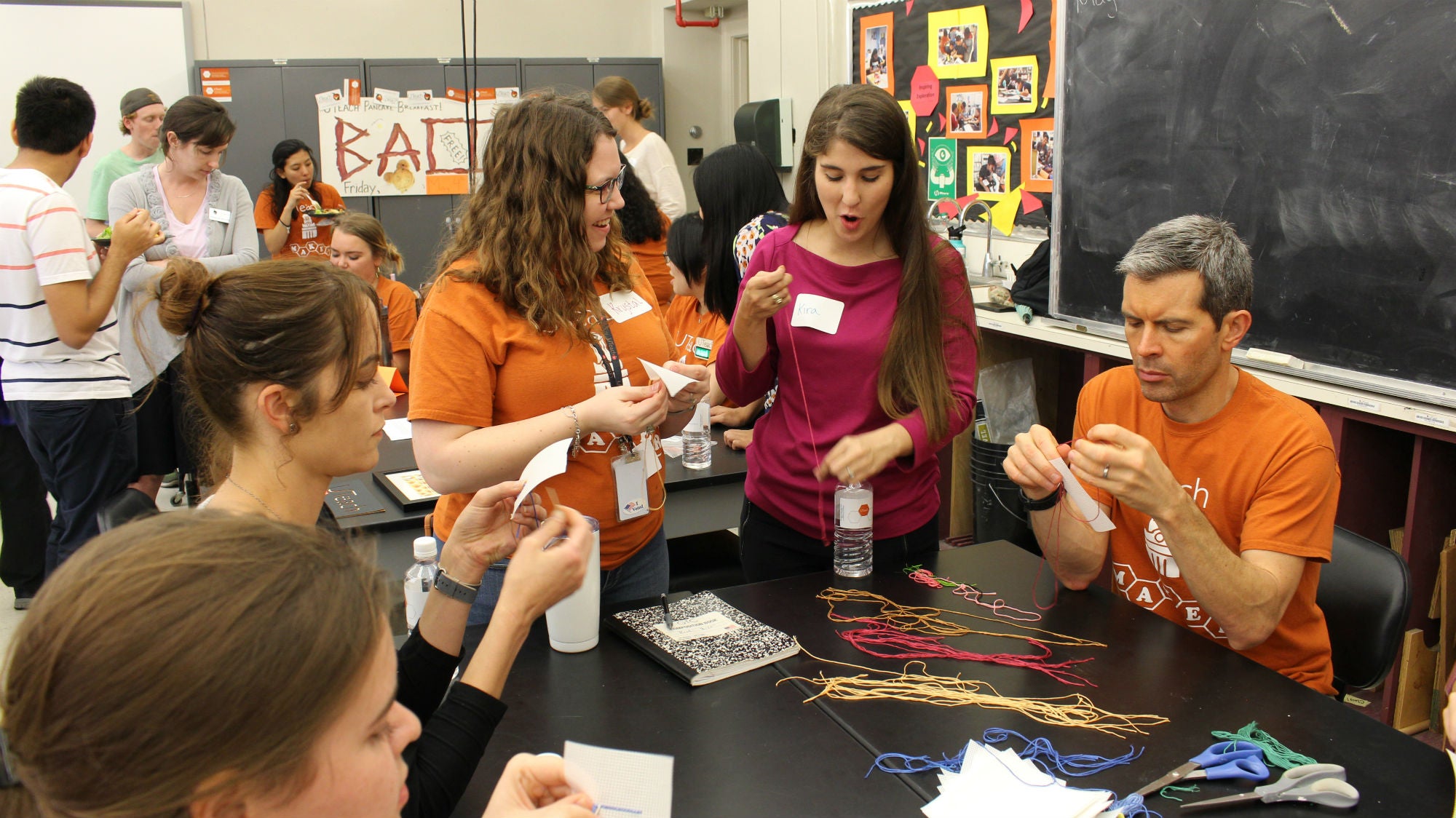 Krystal Evans used the visual arts to inspire her students with a focus on growth mindset. She allowed students to research art that inspired them and discover the connections to the geometry that could be found through origami. In addition, she learned how to make her own rubber stamps that she could use in her classroom. Ayesha Qadri shared what she has learned about making as being part of MathHappens. Her maker project truly shined, as she learned how to facet a piece of quartz to create a gemstone. In addition, she shared a soap making lesson that she taught to a high school chemistry class, where students learned about the properties of bases while also creating their own soap and designing soap dishes.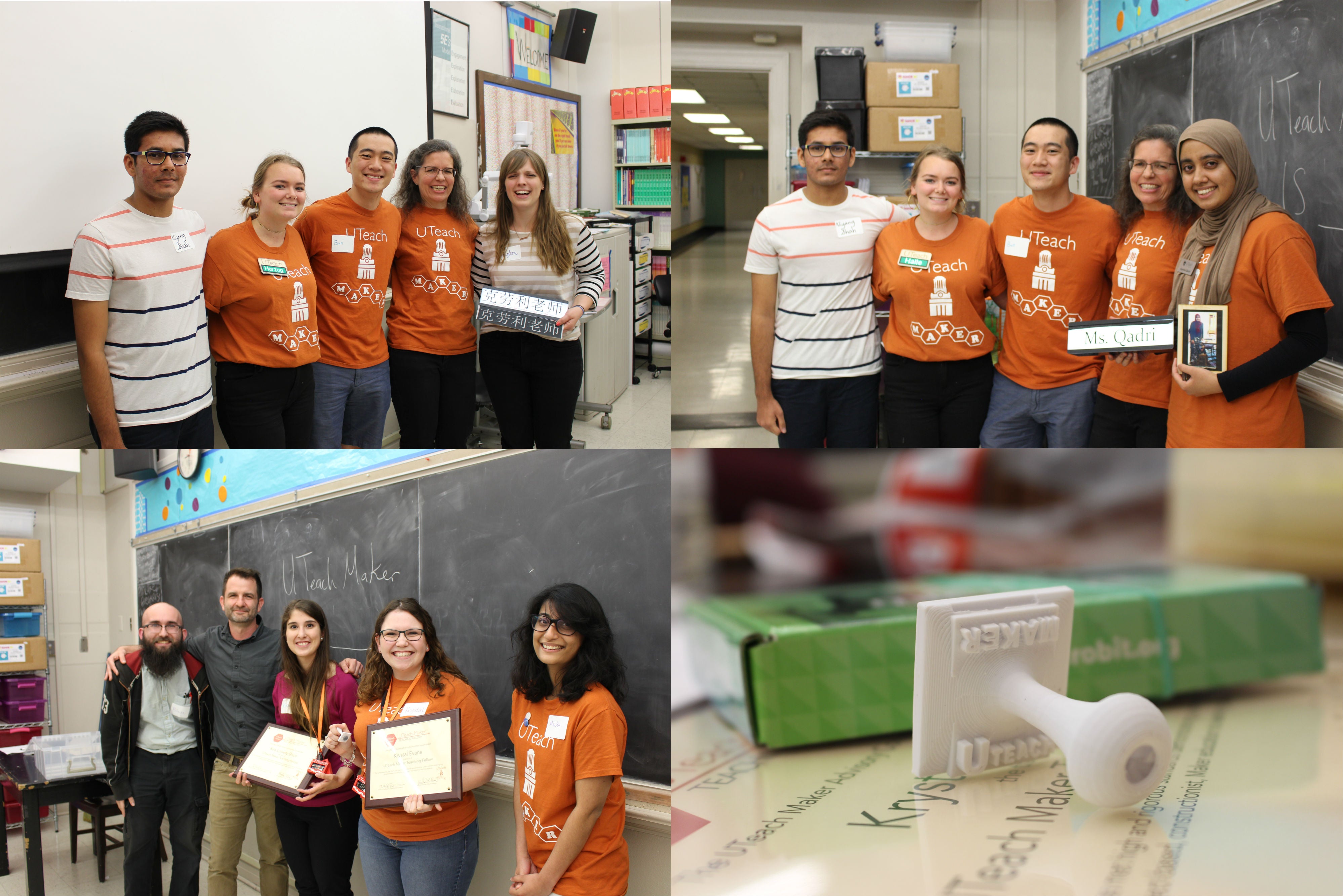 To top off the evening, each Maker Mentor team present our new UTeach Maker Fellows with a personalized gift. Lauren's teams create light-up desk nametags for Ayesha and Payton. Patrick Benfield's teams created lanyards with embedded Micro:Bits to wear in the classroom, as well as 3D-printed UTeach Maker stamps. Congratulations to our newest UTeach Maker Fellows! We hope to see all of you this weekend, May 5th, at the Austin Maker Faire Regional MakerEd Summit!