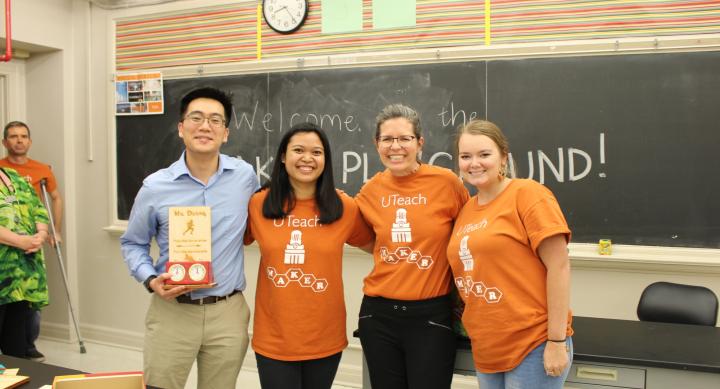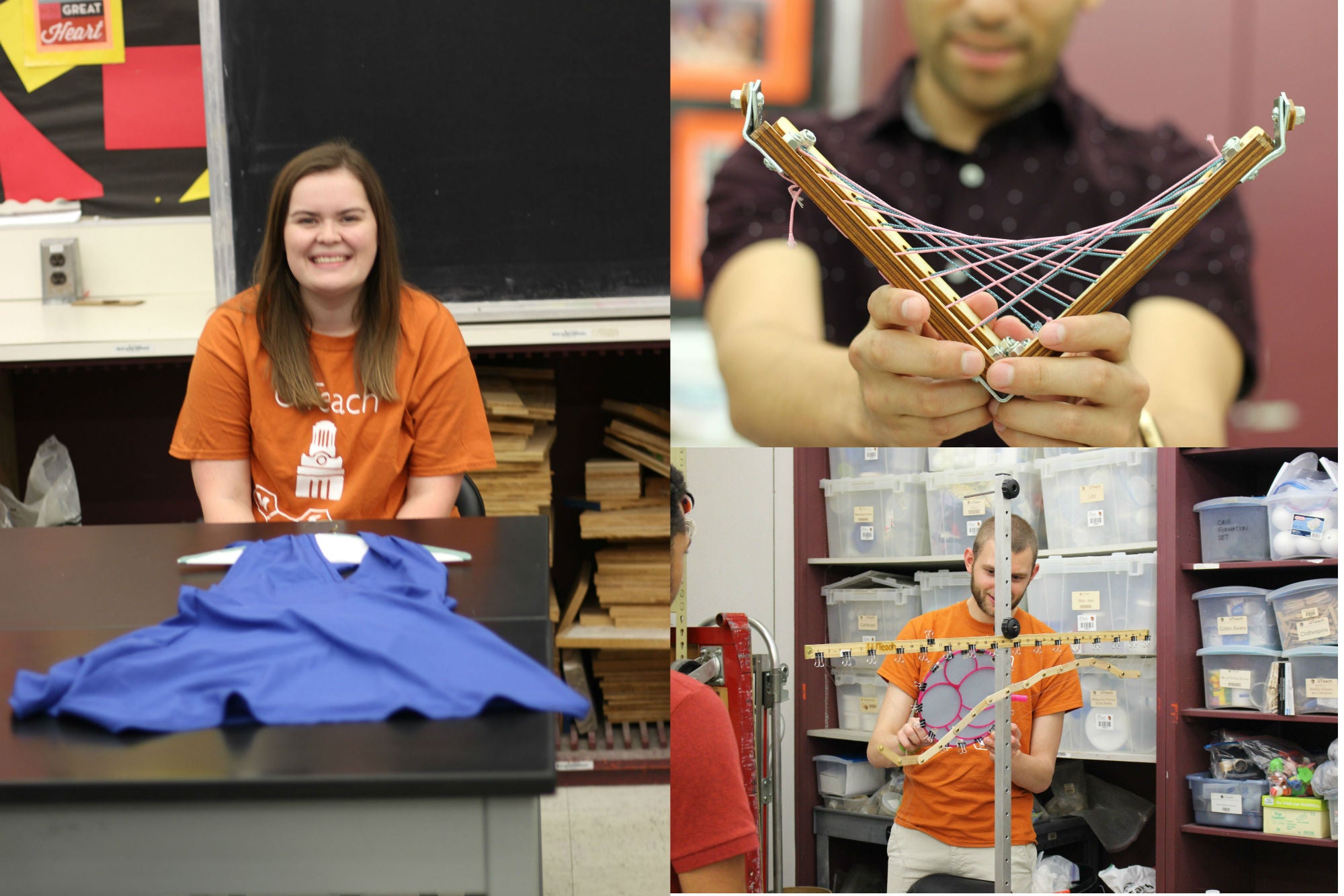 On Tuesday, May 7th, UTeach Maker had their monthly cohort meeting and Spring 2019 Maker Showcases. The evening kicked off with a maker playground, where participants in UTeach Maker and their mentors shared projects they have been working on. Lauren from MathHappens shared her laser-cut math manipulatives, including a new elastic Cartesian plane that folds to become a parabola. Caroline shared a dress that she sewed, plus Jean and Juliet let other play with their creation that allows students to visualize sine waves through pulleys, string, with a radian unit circle.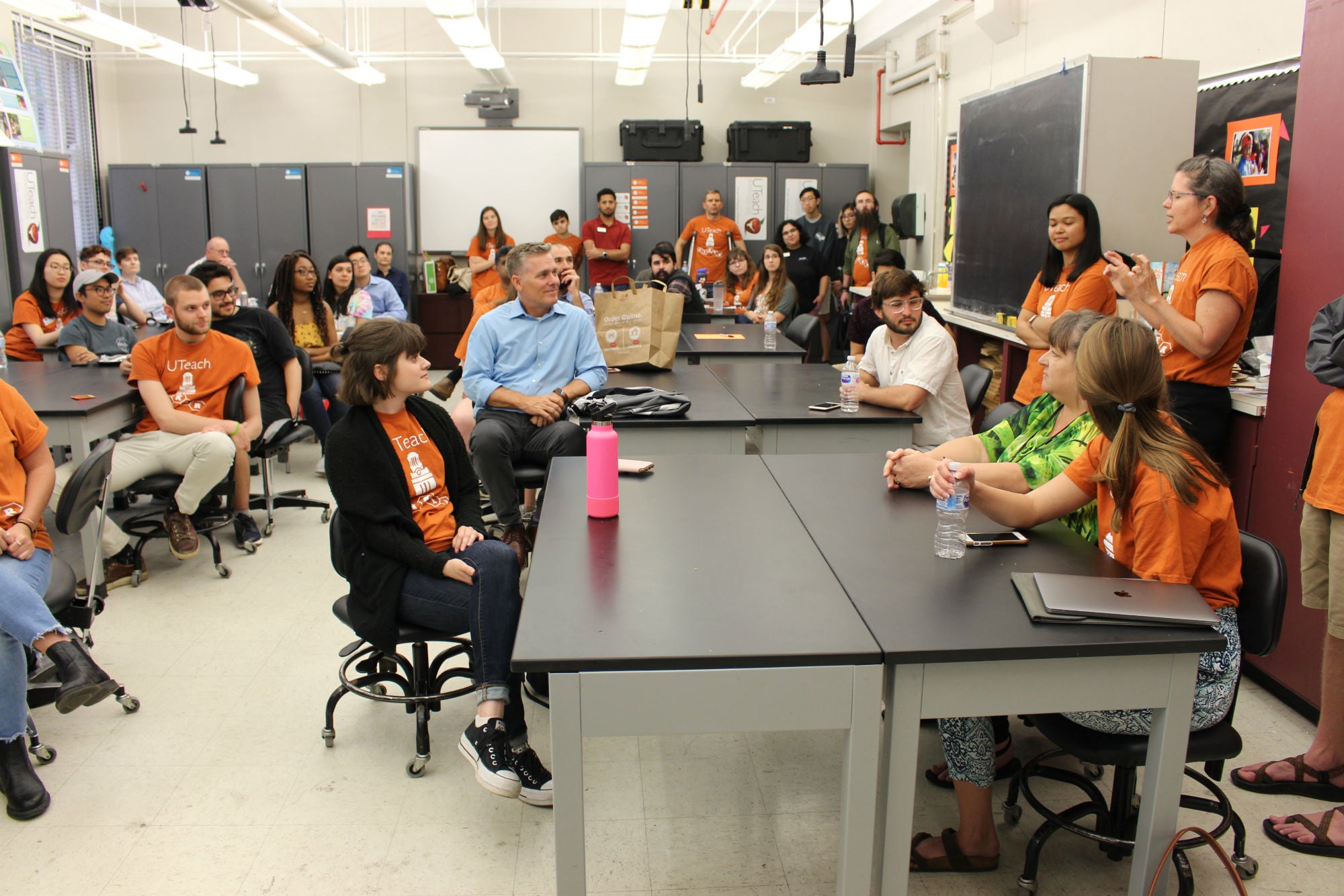 With over 40 people in attendance, including makers, mentors, family, and friends, the evening served as an opportunity for newest UTeach Maker Fellows to share out what they have been working on over their past year in the program. Arami Rosales spoke about her journey as a maker and how incorporating STEAM with teaching engineering helped students build confidence and develop their identity as a maker. Halle Herzog spoke about how making provided an opportunity to connect her interests such as needle-point and board games, as a way of connecting with student interests.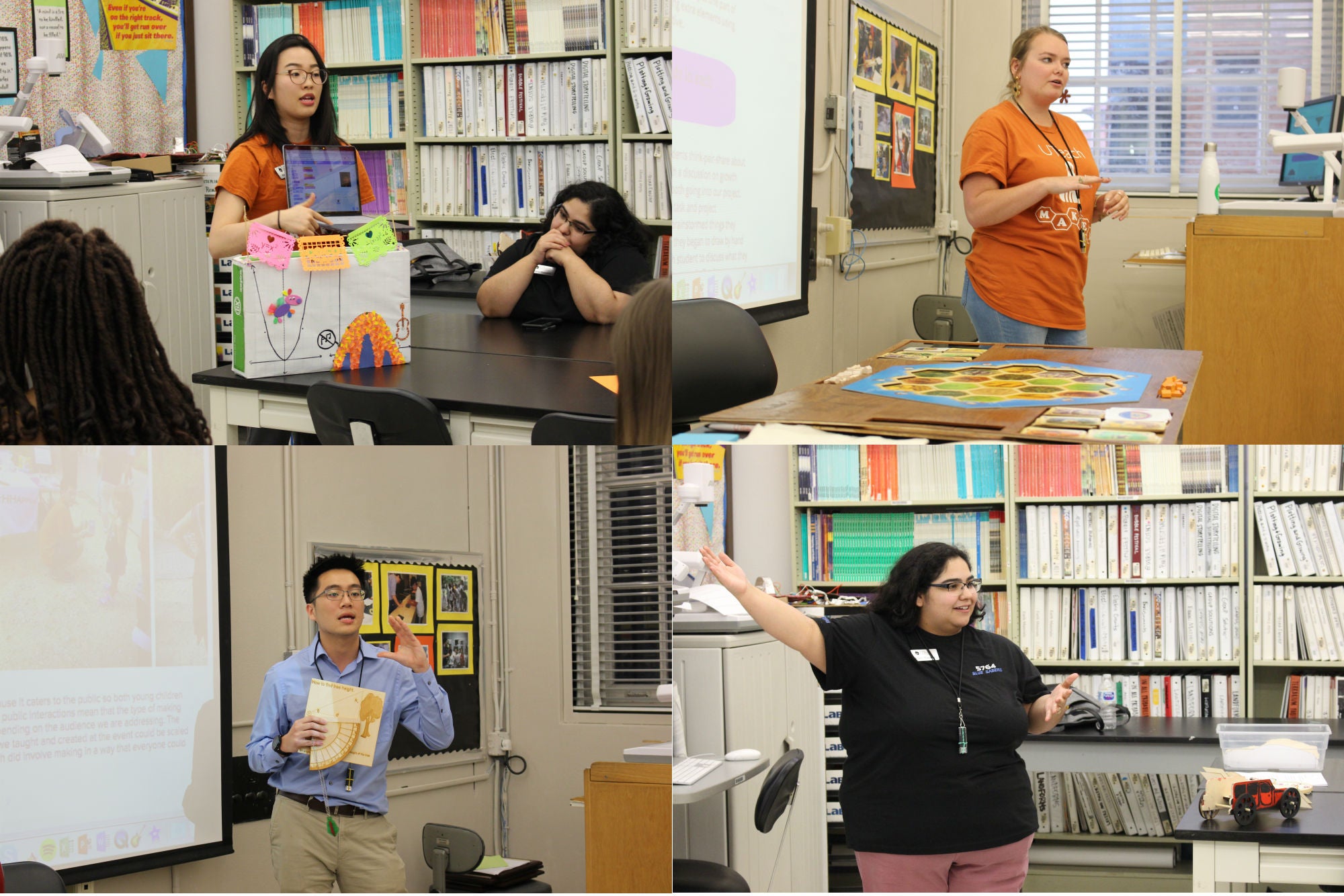 Ben Duong shared his experiences with making and working with MathHappens. He expressed that making helped him move beyond being focused on perfection and provided a safe space to learn through trial-and-error. Mao Leonard connected making with student's interests and expressed how through making she was able to learn more about her student's personal interests and passions while finding a mathematical connection in her classroom.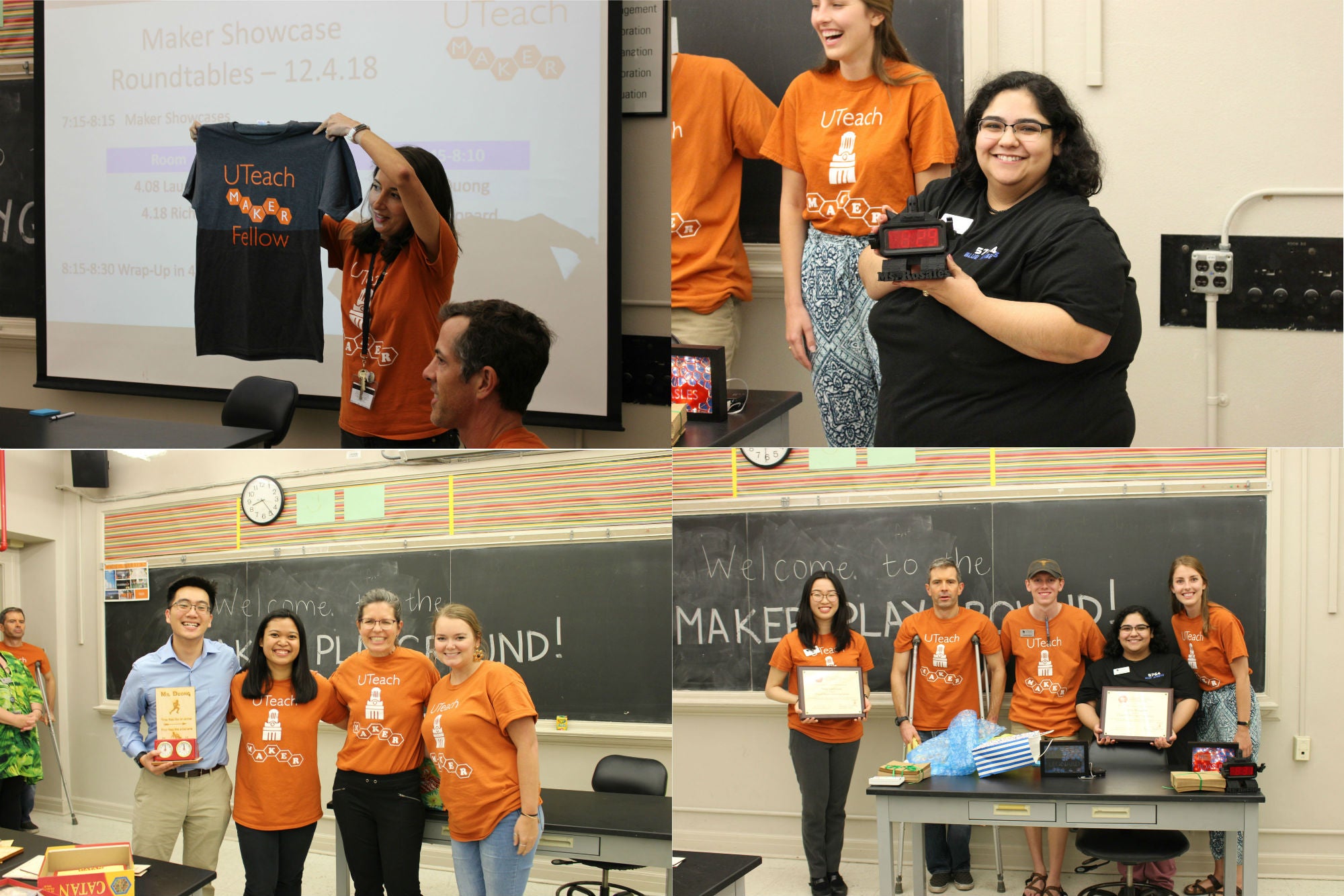 Finally, the evening ended with the presentation of gifts to our most recent UTeach Maker graduates. Rich's group made custom stationery for both Arami and Mao, along with a robotic clock and abacus. Lauren's group made a chess clock/classroom timer for Ben and a custom color changing lamp for Halle. In addition, Shelly unveiled the new UTeach Makers Fellow shirt design and gave shirts to the Maker Fellows in attendance. Best wishes on your final exams and we look forward to seeing what you've made over the summer when UTeach Maker meets next September!