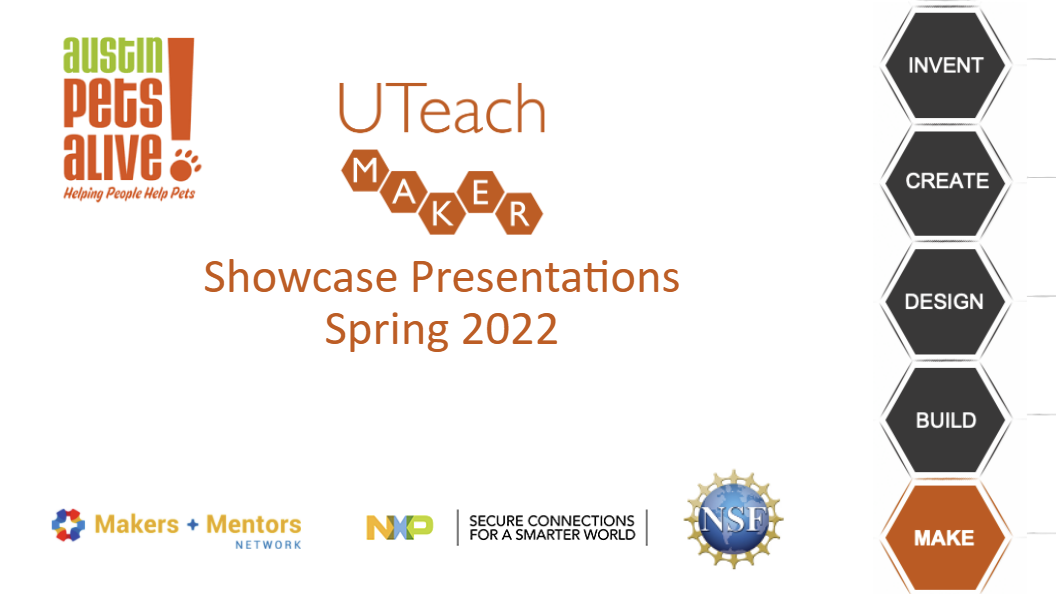 Tuesday, May 10th was our Final Spring 2022 Maker Meeting. There were so many wonderful familiar faces attending this event since it was a showcase of every group's projects. Everyone was excited and ready to view the amazing work that everybody made.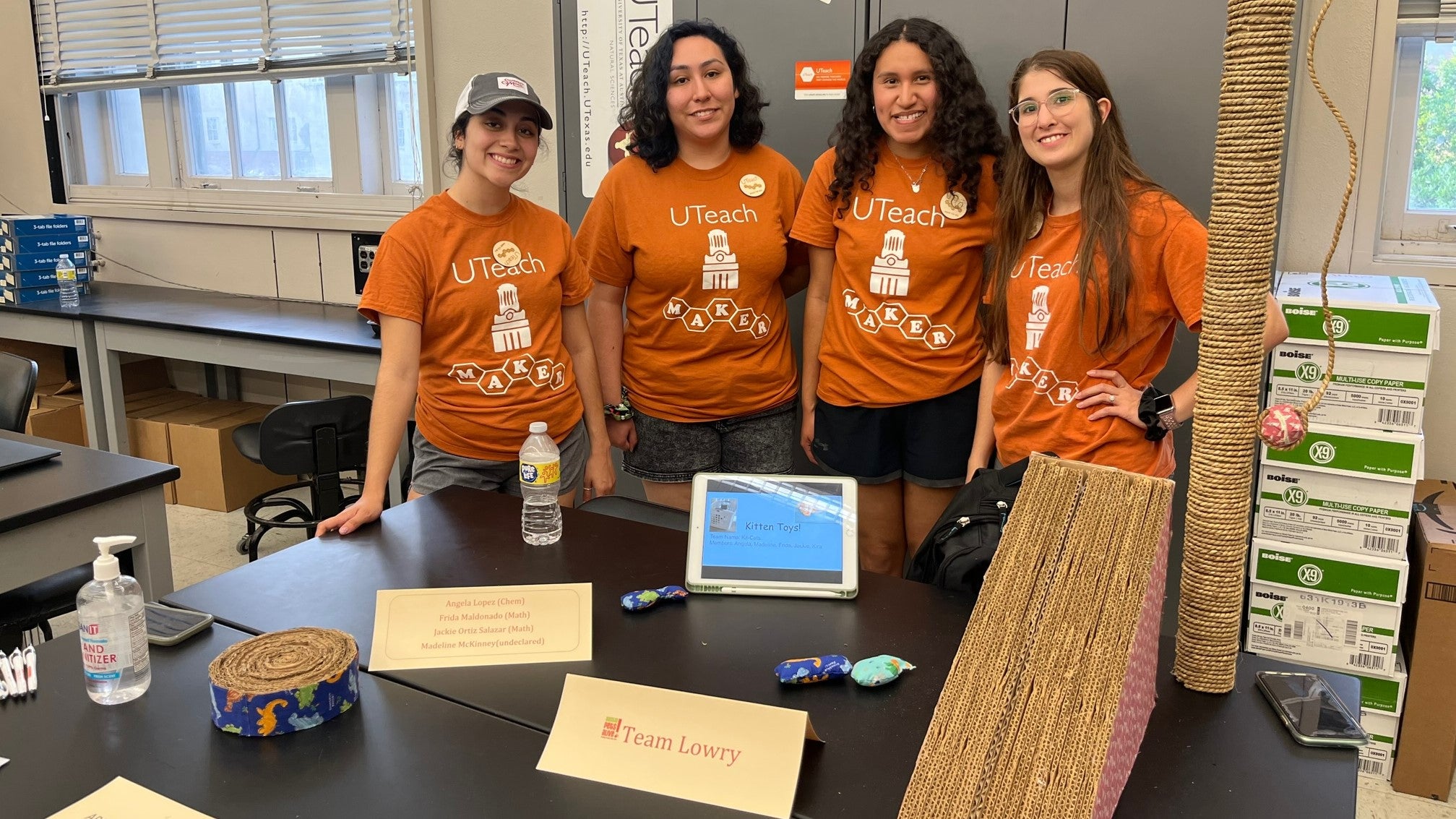 To start the meeting, we went over our goals for the UTeach Maker and Austin Pets Alive collaboration. We wanted the groups to make a prototype or a final product of something that could benefit APA while also implementing maker philosophy.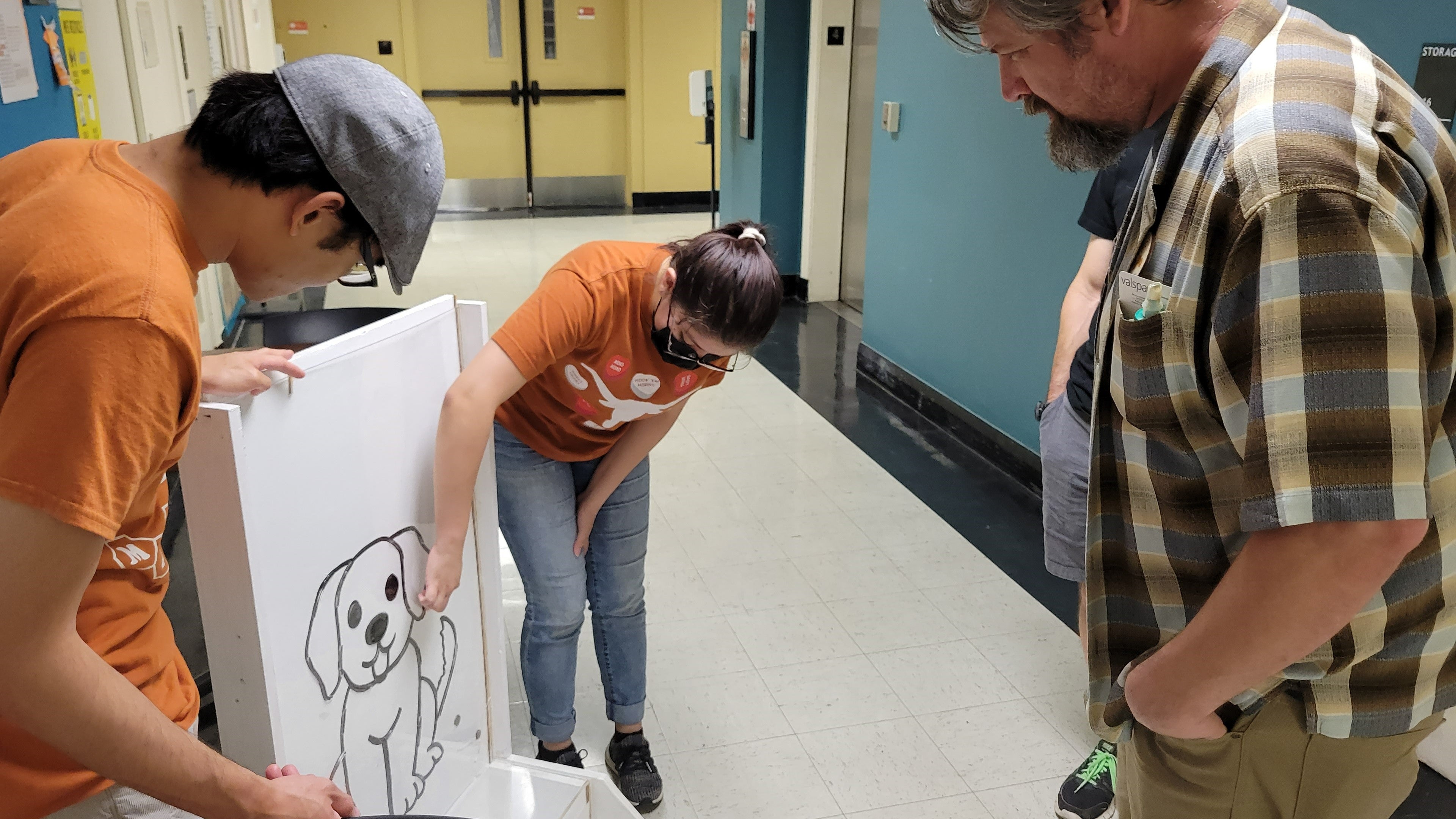 Next, we went into the APA maker playground portion of the meeting. This is where all of the groups were spread out in the rooms and hallways of the floor. Some group members would stay and present at their stations while the others walked around and viewed other projects. After 10 mins, the group members would switch off to give everybody a chance to walk around.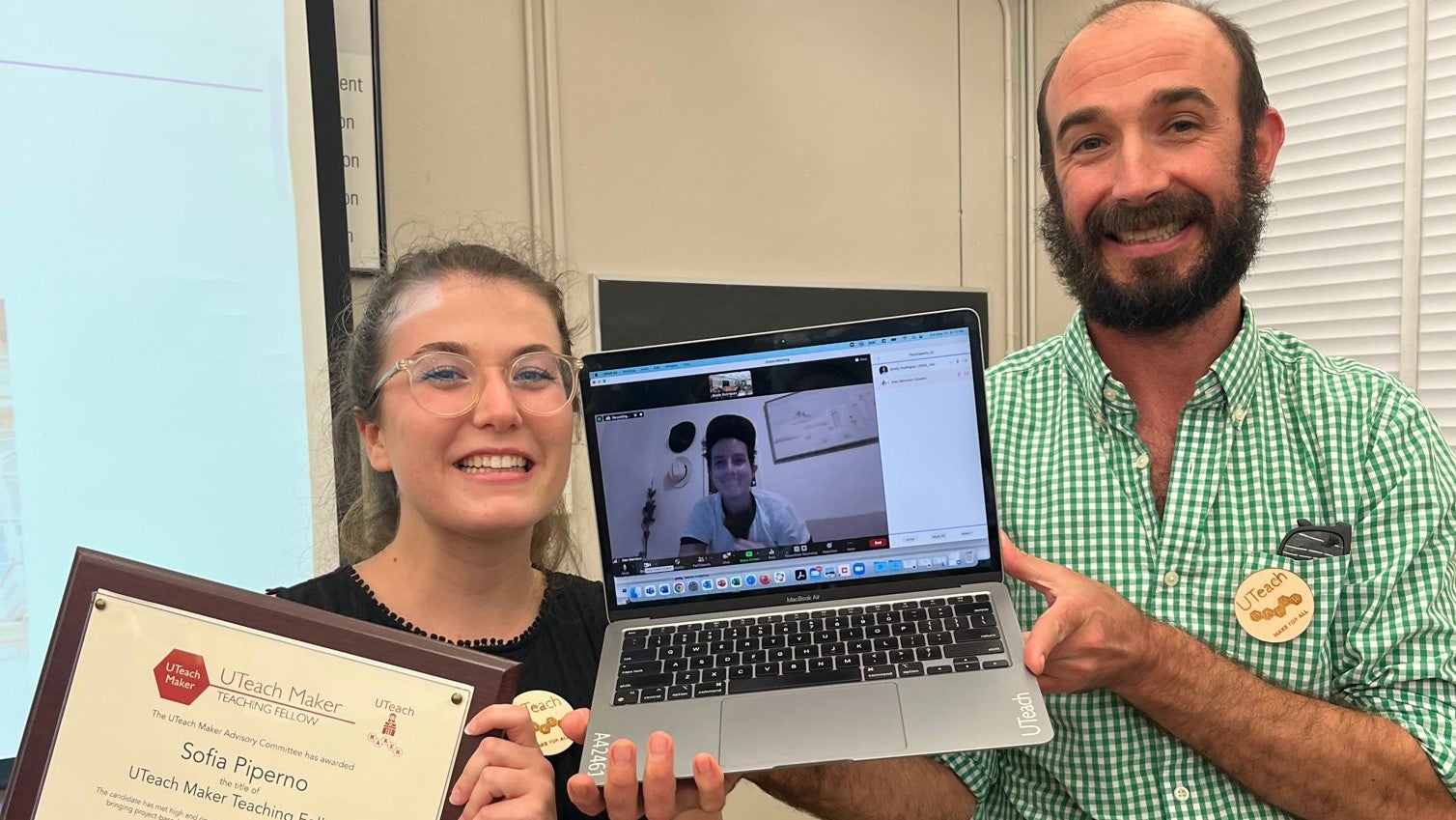 The last portion of the meeting was given to our graduating maker Sofia to present her maker showcase. This was the first maker showcase to happen in over 3 years and it was a wonderful presentation of her work in multiple areas. We are happy she is part of the program and are excited to see where she goes!