On Tuesday November 7th, UTeach Maker mentor Oren Connell and UTeach Maker Susan McClain hosted our monthly cohort meeting at the Ann Richards MS makerspace. Keeping with the tradition of design challenges, this year they challenged students to tinker and make an airship that they could control and fly between the workbenches in the space.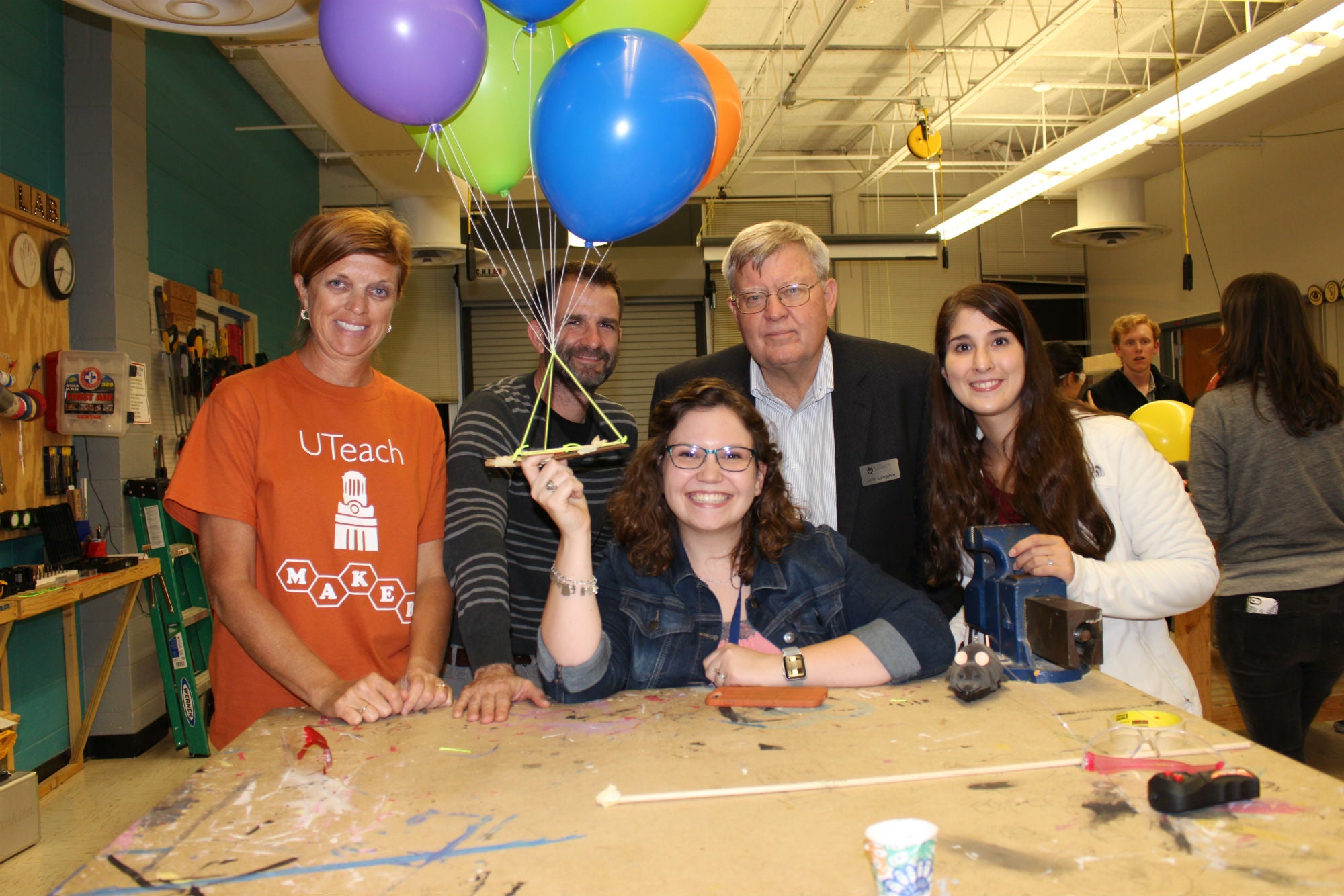 Teams were provided with balloons, helium, string, tape, and remote-controlled toys that they could "hack" to create their airships. Designs included removing motors from toys to propel an airship and using a quadcopter to create an airship that can be maneuvered. One design even included balloon animal passengers that served adjust the buoyancy of the airship.
Between a few popped balloons and some helium-fueled high-squeaky voices, the night was a great success. This design challenge provided a great opportunity for teams to work with their mentor and created a bonding experience for the group. This tinkering challenge served as a model for how learning can be both hands-on and playful.
We look forward to seeing everybody on Tuesday, December 5th for our Showcase Roundtable!