Published:
November 10, 2019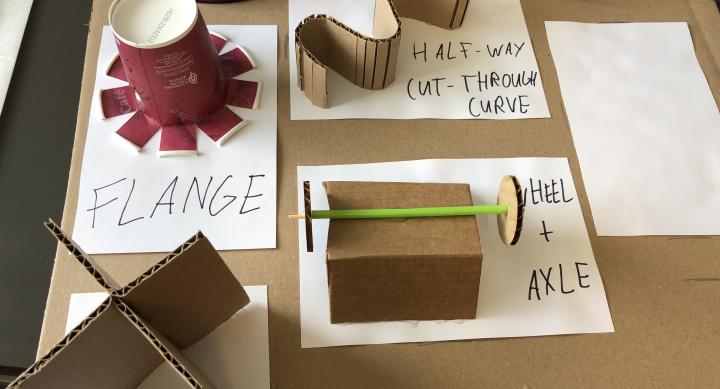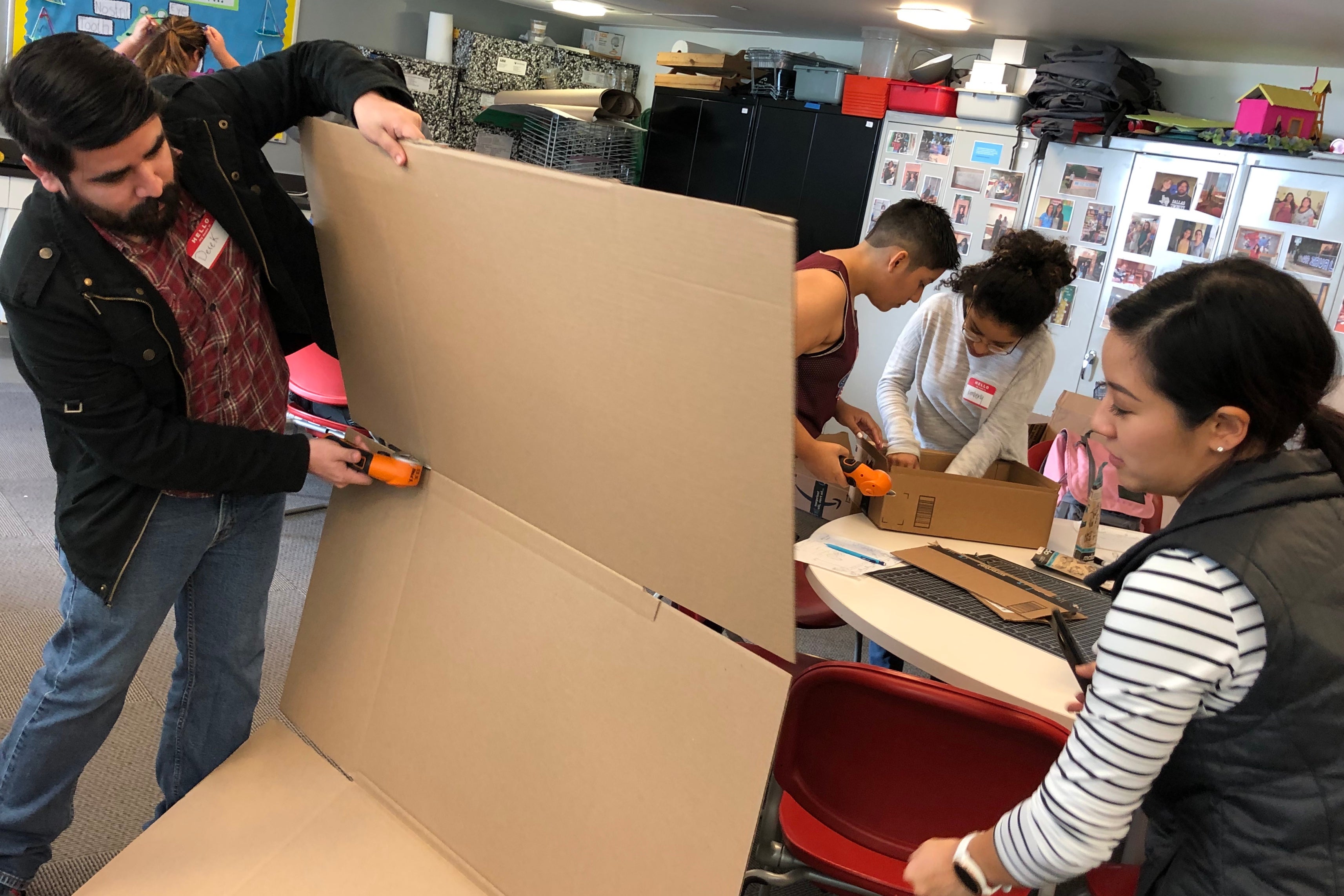 On Sunday, November 10th, UTeach Maker partnered with St. Edwards's University to host this third weekend workshop of the Fall semester at the SEU. Thanks to gracious funding from the Powell Foundation future teachers from St. Edwards and UT Austin had the chance to build and create together. The workshop started with a Central Market lunch and a time for SEU, UTeach, and AISD teachers to mingle.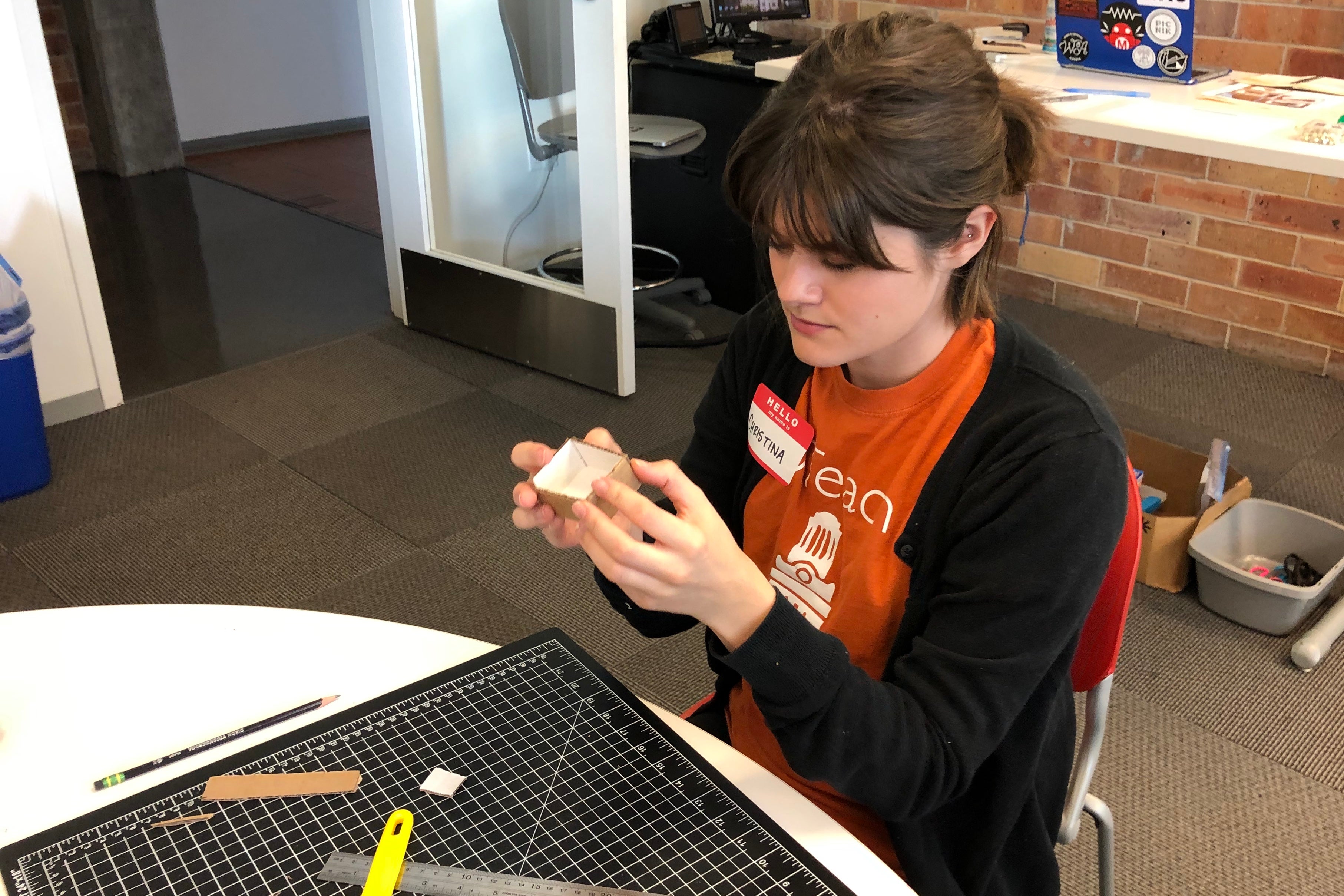 The workshop focused on using a variety of cardboard construction techniques. Stefanie Nguyen, from St. Gabriel's makerspace started by introducing the basics of working with cardboard and discussed how she uses the materials with her students. She then demonstrated several of the cardboard cutting tools and reviewed important safety and management tips.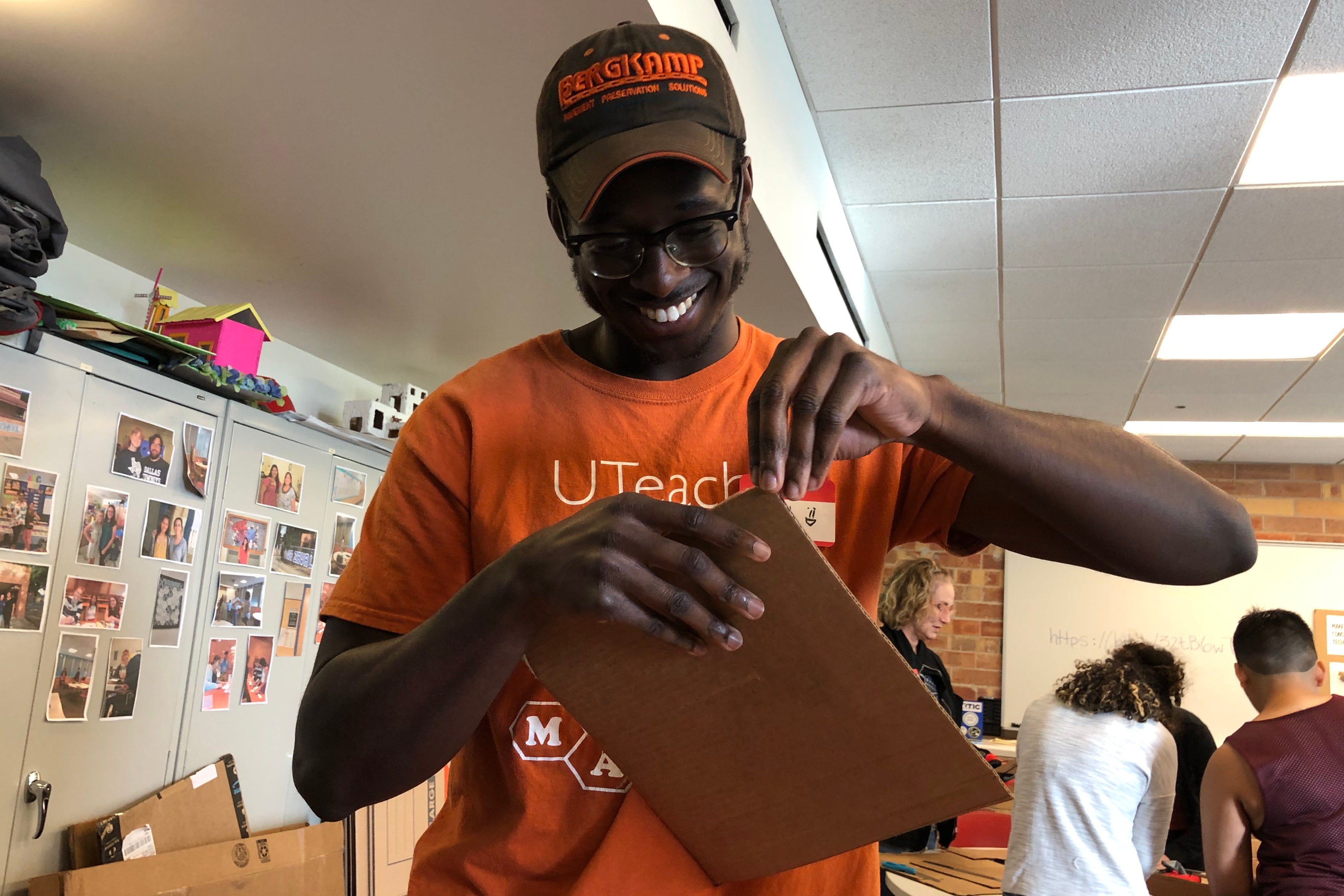 The makers then hand open work time to create something of their own. From display boards, to scale models, to mousetrap cars, each maker took a unique path. At the end of the activity, makers shared insights gained from working with the tools and reflected on the uses for the classroom. We look forward to our continued work with SEU and are excited to collaborate with them.
Files for this cohort meeting can be found HERE