Published:
November 9, 2019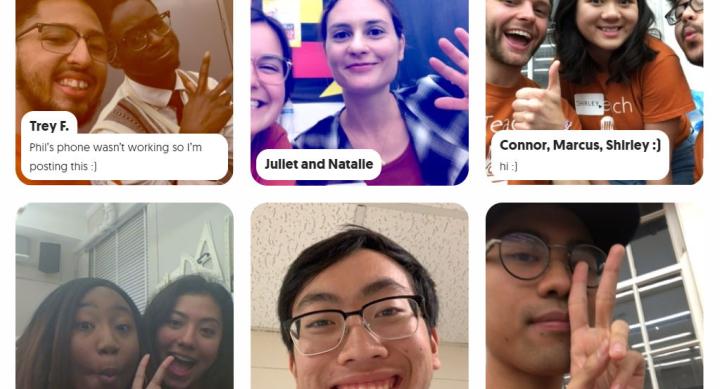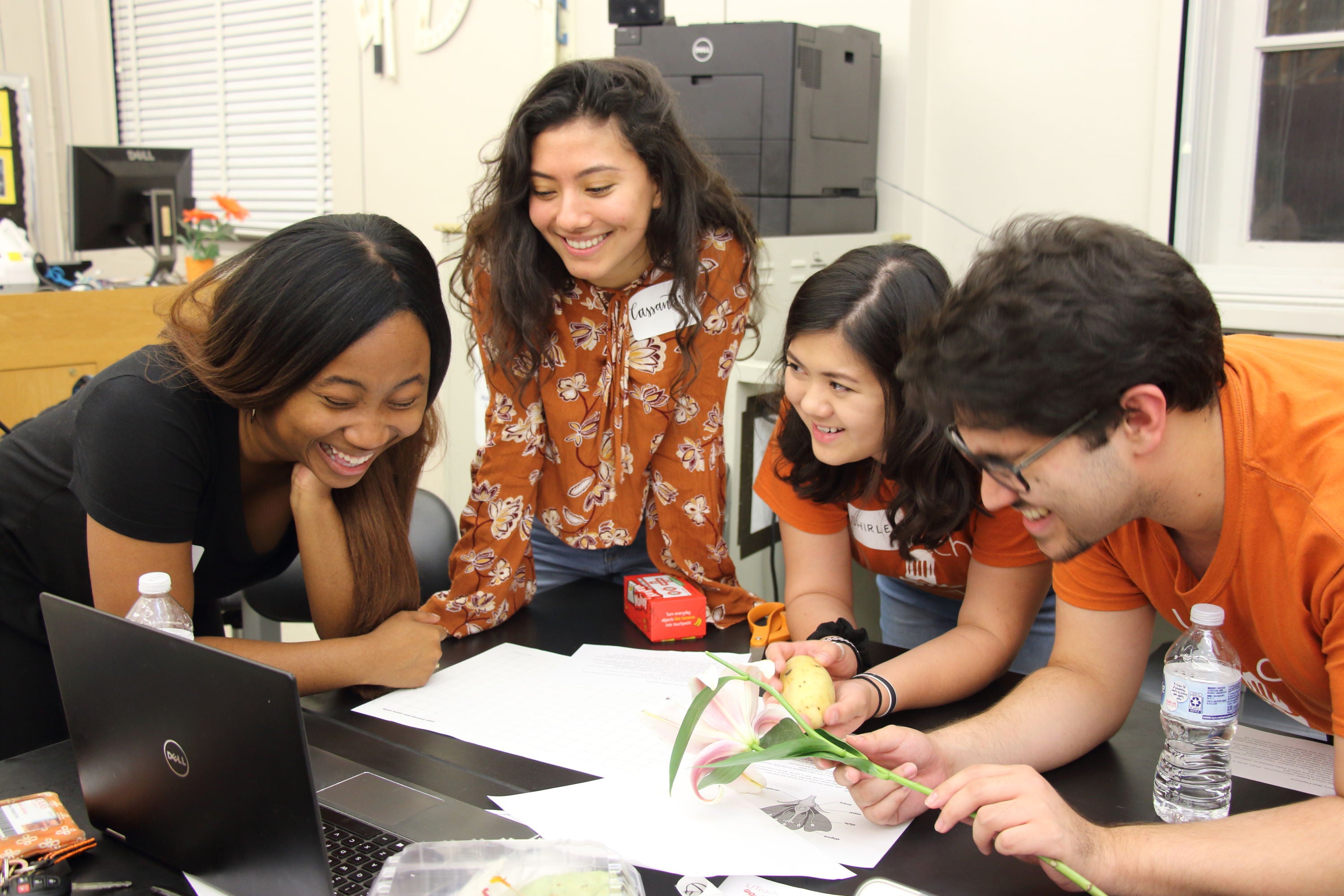 On Tuesday, November 5th, UTeach Makers participated in our third cohort meeting of Fall 2019. A special thank you to master teacher Kelli Allen and Maker Fellows Maisha Rumman and Krystal Evans for running this event. The cohort meeting started with sandwiches from Mangia Pizza, time to catch up, as well as time to complete a maker survey.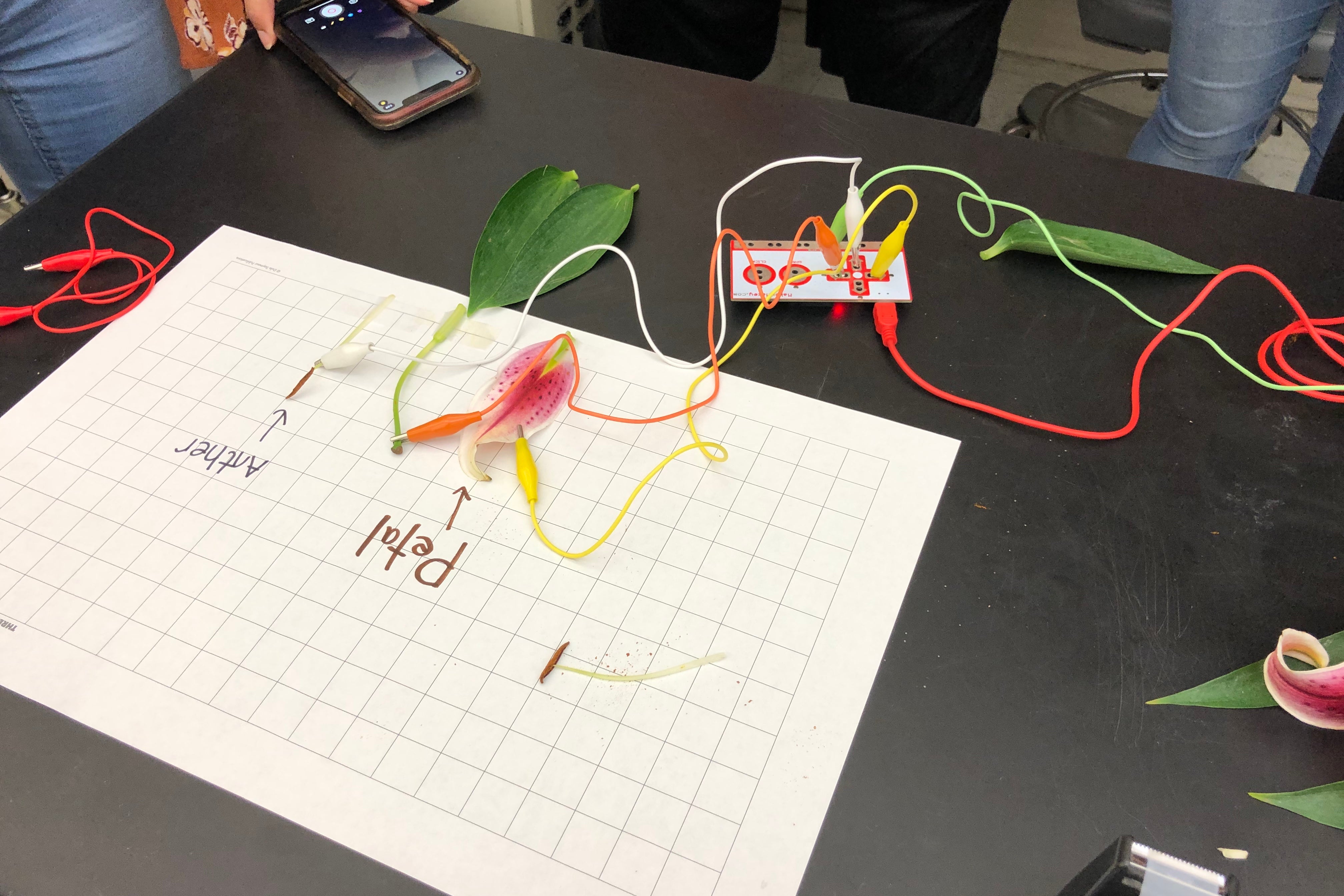 The cohort meeting started with Kelli giving an overview of blending learning and how it can help students in the classroom. Maisha and Krystal both shared stories of how they use technology and they introduced us to Flip Grid, a social learning platform that allows students to create their own videos.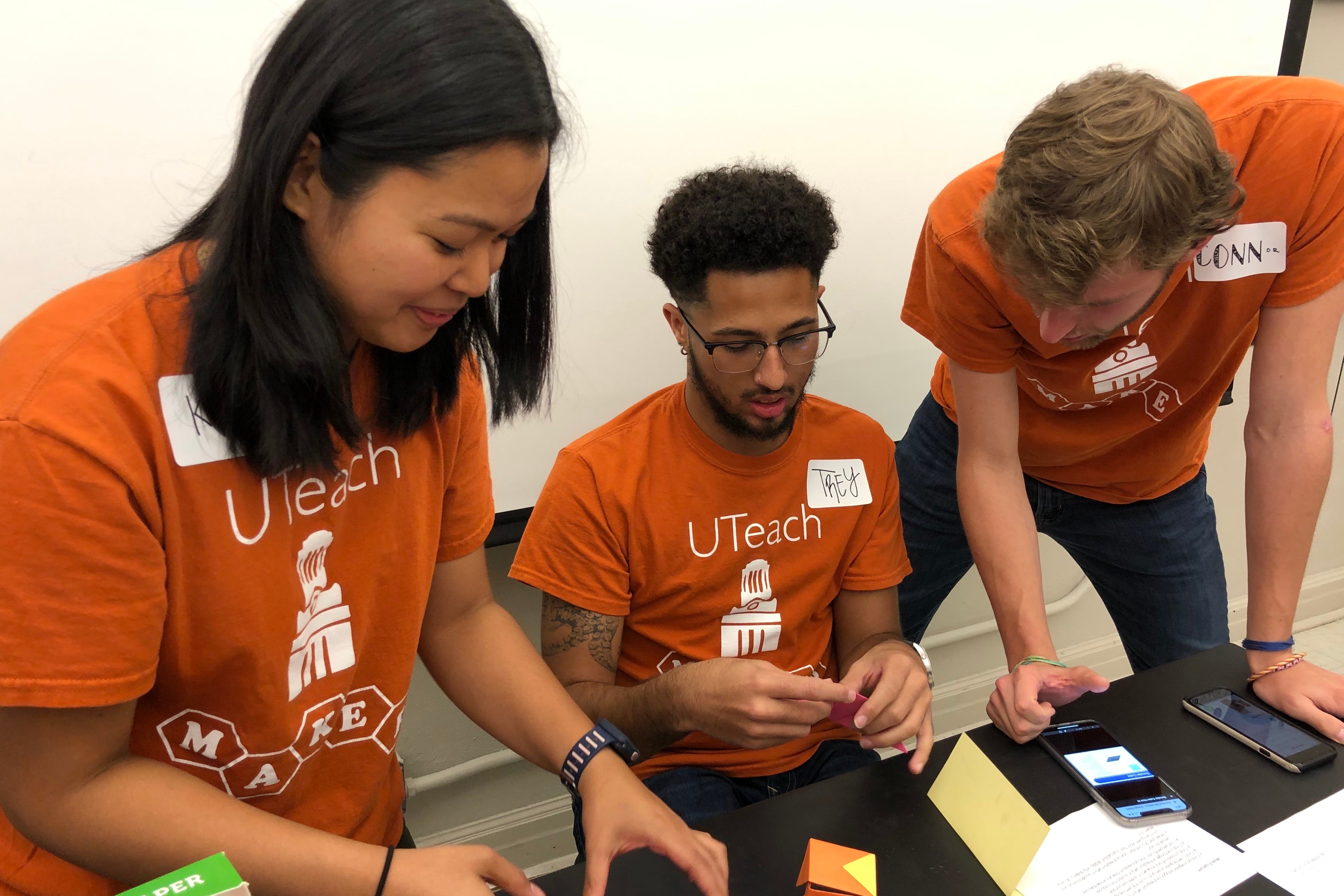 Next, makers were asked to work in teams to create their own flip grid videos describing why they love making and sharing their maker goals for the semester. These videos can be seen at: https://flipgrid.com/1d21c3f1 
Then, makers formed subject-specific teams and worked together on Biology, Chemistry, and Geometry maker challenges that were captured using flip grid videos. It was a great time learning together and using technology to deepen both content and relationships.
Files for this cohort meeting can be found HERE