Published:
November 2, 2021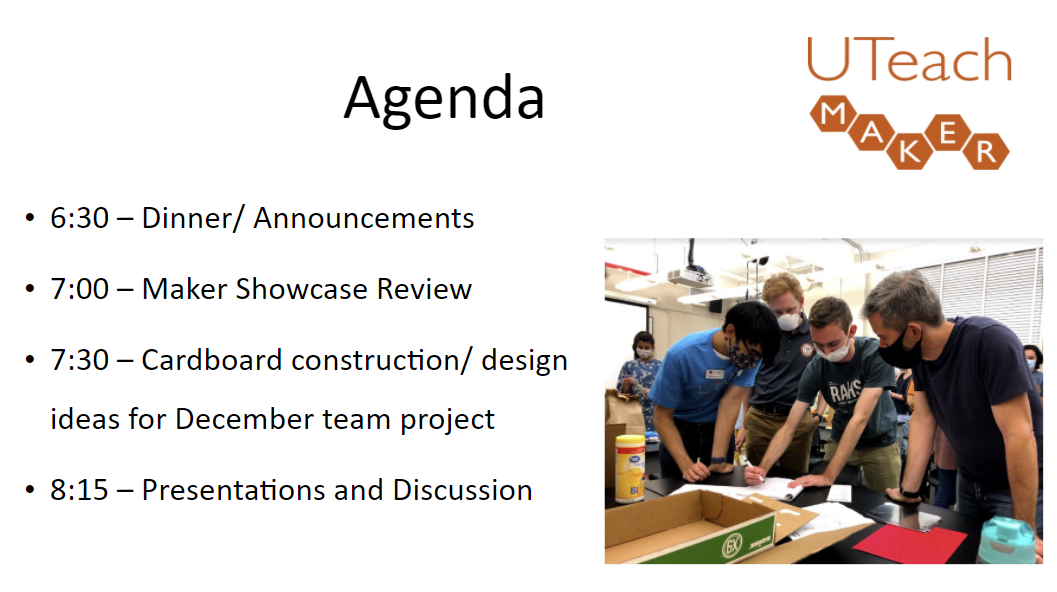 Tuesday, November 2nd, marked our 3rd fall cohort meeting of 2021. We started by introducing the parameters to the semester team challenge.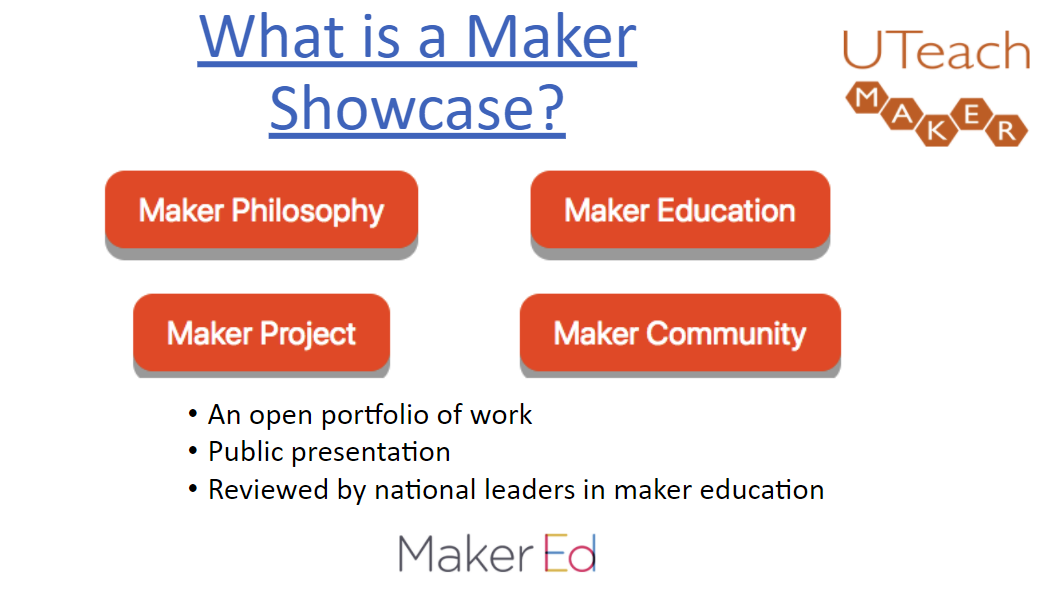 Next, we broke into teams and had them start on their c-sketch. Each paper was divided into three sections and every team member had to draw or add something to each part.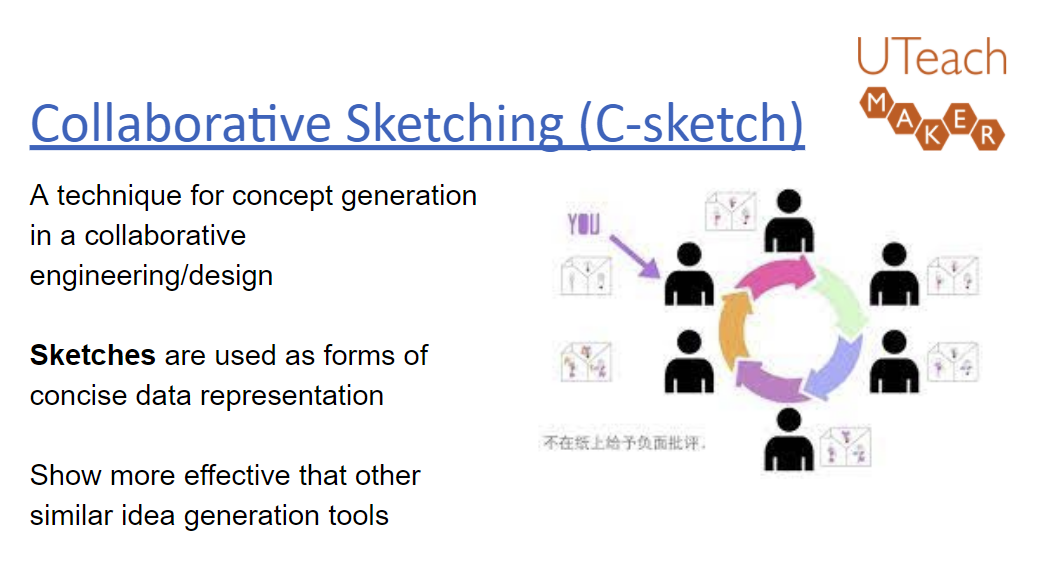 The teams then reflected on the c-sketches and shared their ideas for what their semester project could be.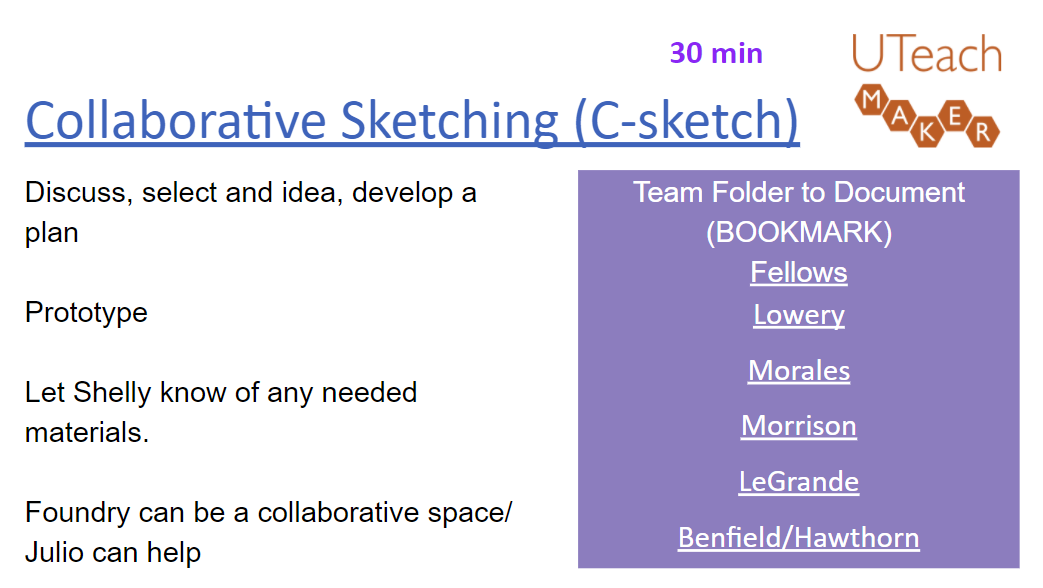 We ended with every team having a great idea for their project and reminding them of the resources available to help them execute their idea.