UTeach Maker officially kicked-off with the first cohort of students on Thursday 10/27/2016 with all our UTeach Maker, mentors, and advisors in attendance. As a kick-off activity, we learned a little about everybody and their background in making and being creative. Patrick Benfield introduced the group to a card sorting activity to help think about the different tools, techniques, and philosophies behind making.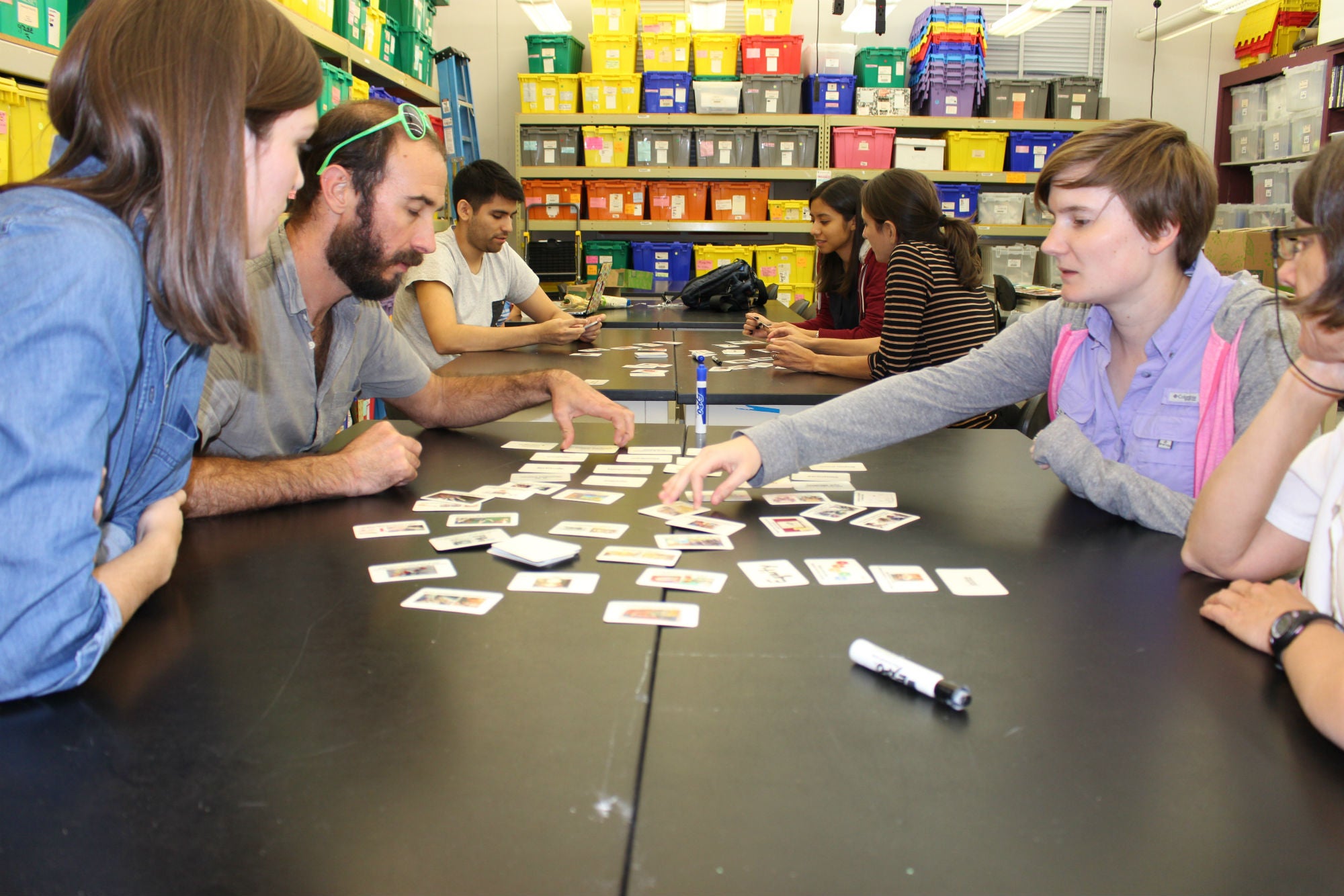 Using a deck of cards that had words such as "collaboration", "3D-printing", "design thinking", and "sustained inquiry", the members of the groups were asked to work in teams to group together related concepts. In addition to the provided cards, there was also a deck of blank cards where new words and ideas could be added by writing on them with dry-erase makers. Members of the group contributed new cards such as "tinkering", "failure-positive attitude", and "growth mindset".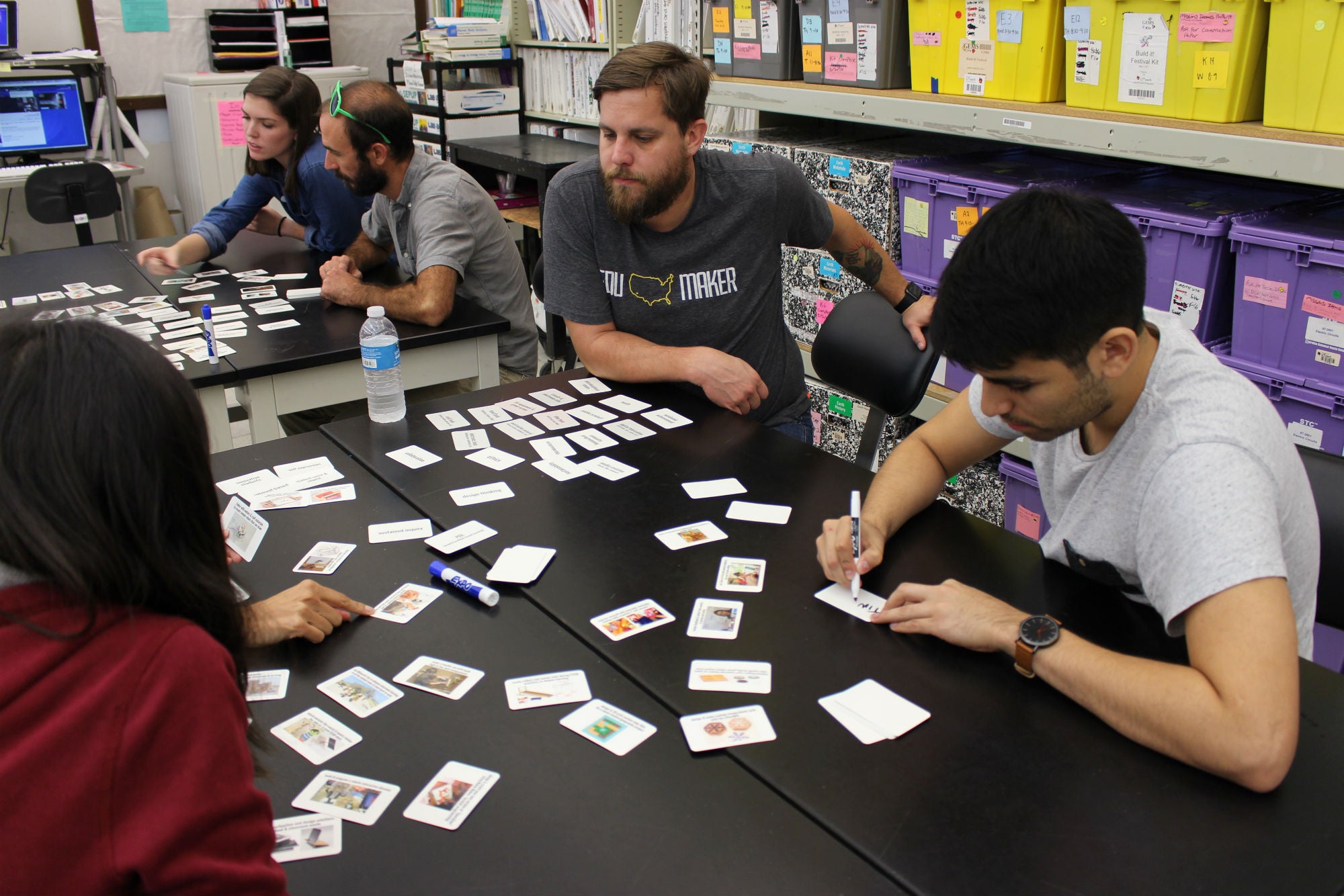 The UTeach Maker also began learning about the components of their maker portfolio and discussed the importance of having open-portfolios in education. Resources were shared to help the makers develop their maker showcase that they will be developing throughout the certificate or endorsement experience.
The evening wrapped-up by giving the makers a chance to get to know their mentor better and begin exploring the ideas behind their philosophy of making. The cohort's next meeting will be on 11/17/2016 with a trip to The Foundry, a makerspace at the UT Austin Fine Arts Library that is available to all students.