Have you ever wanted to cut materials with light? On Tuesday, October 3rd, UTeach Maker learned how to use UTeach's new laser-cutter. In small groups, the UTeach Makers and their Mentors were introduced to the safety of using a laser-cutter and what materials are safe to cut with a laser, such as cardboard, plywood, and acrylic plastics.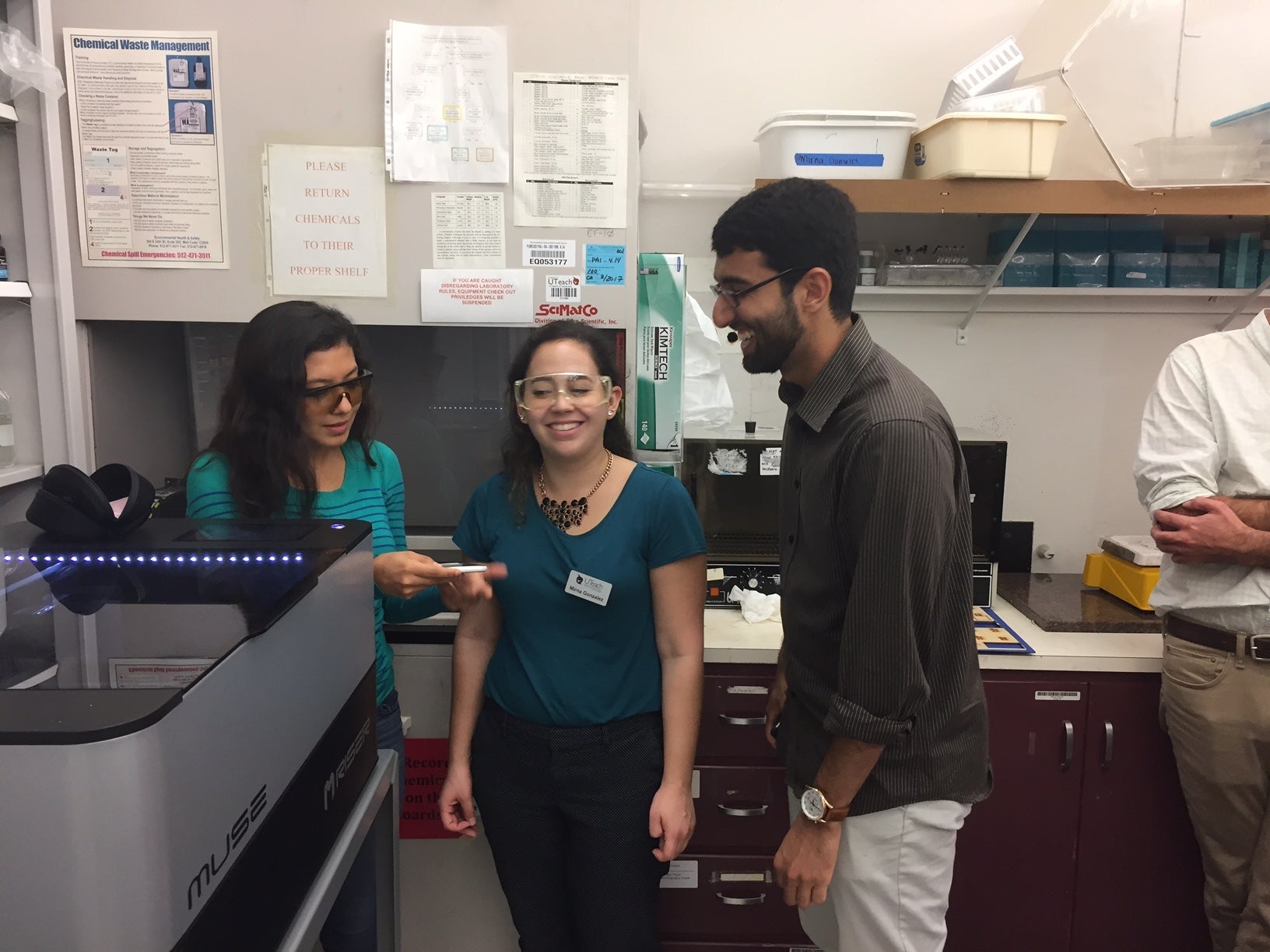 This training included locating the fire extinguisher, eye-protection, focusing the lens of the laser based on material height, uploading files to the software, modifying images to customize text and the differences between raster engraving and vector etching/cutting. Some of the UTeach Makers walked away with their own customize name tags to help show their UTeach Maker affiliation.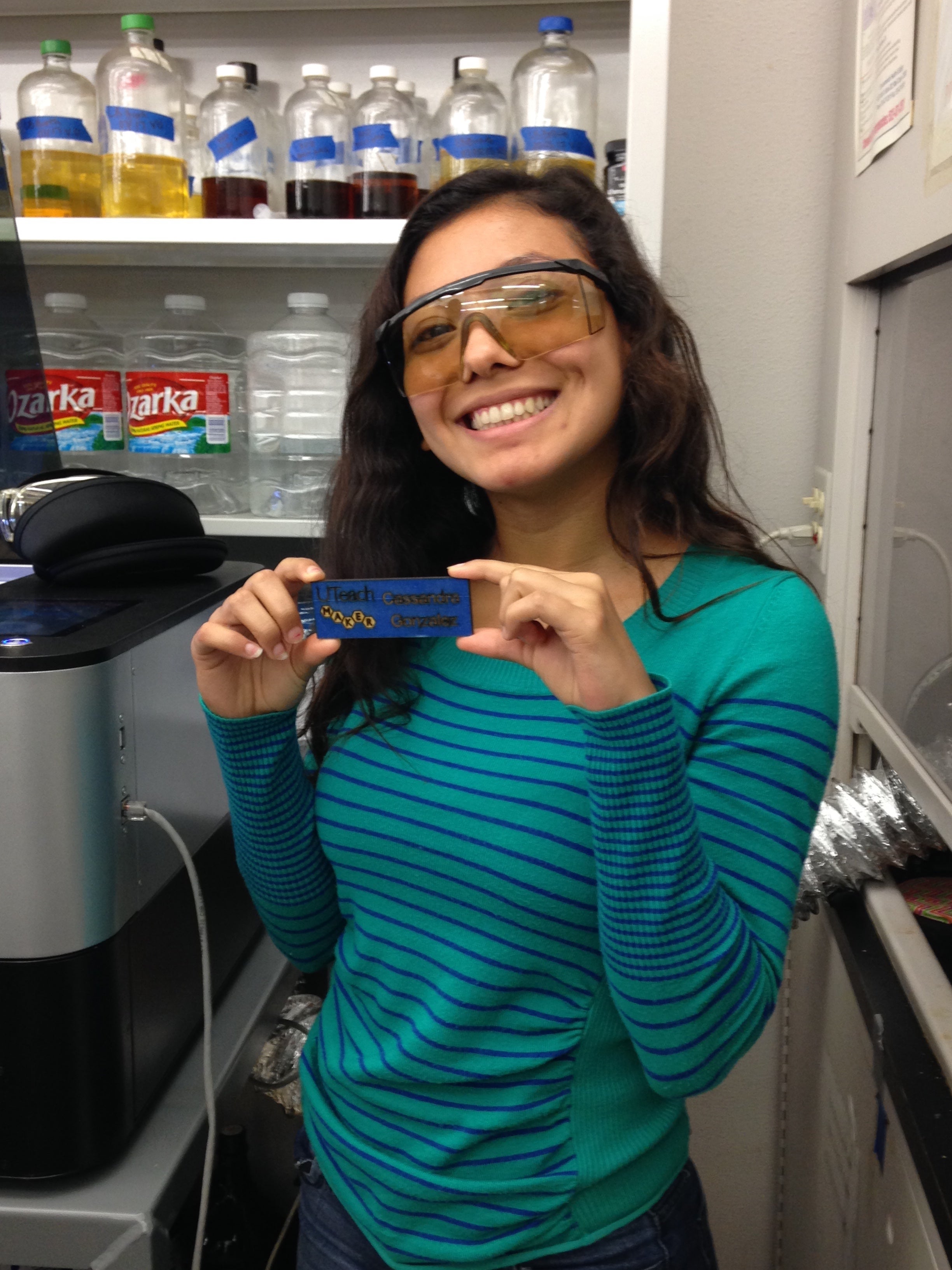 While groups were learning about the laser-cutter, the remaining groups worked one-on-one with their UTeach mentor to help develop their UTeach Maker Showcase, think about projects they would like to document, and continue to built their identity as a Maker educator. UTeach Makers who plan on presenting their showcases' in December set milestones and deadlines.
Join us on Sunday, October 15th from 2:00-5:00pm for a BloxMob App Development Workshop. We look forward to seeing the UTeach Maker cohort at the Ann Richard's MS Makerspace on Tuesday, November 7th from 6:30-8:30pm!