On Tuesday, October 2nd UTeach Maker met at Ann Richards Middle School for Young Women Leaders for a textile workshop that focused on sewing and embroidering. We had over 30 people in attendance for an evening of learning how to hand embroider, use sewing machines, and automated embroidering machines. The evening kicked-off with dinner and a chance for makers and mentors to check-up to find out what has happened over the first month of school.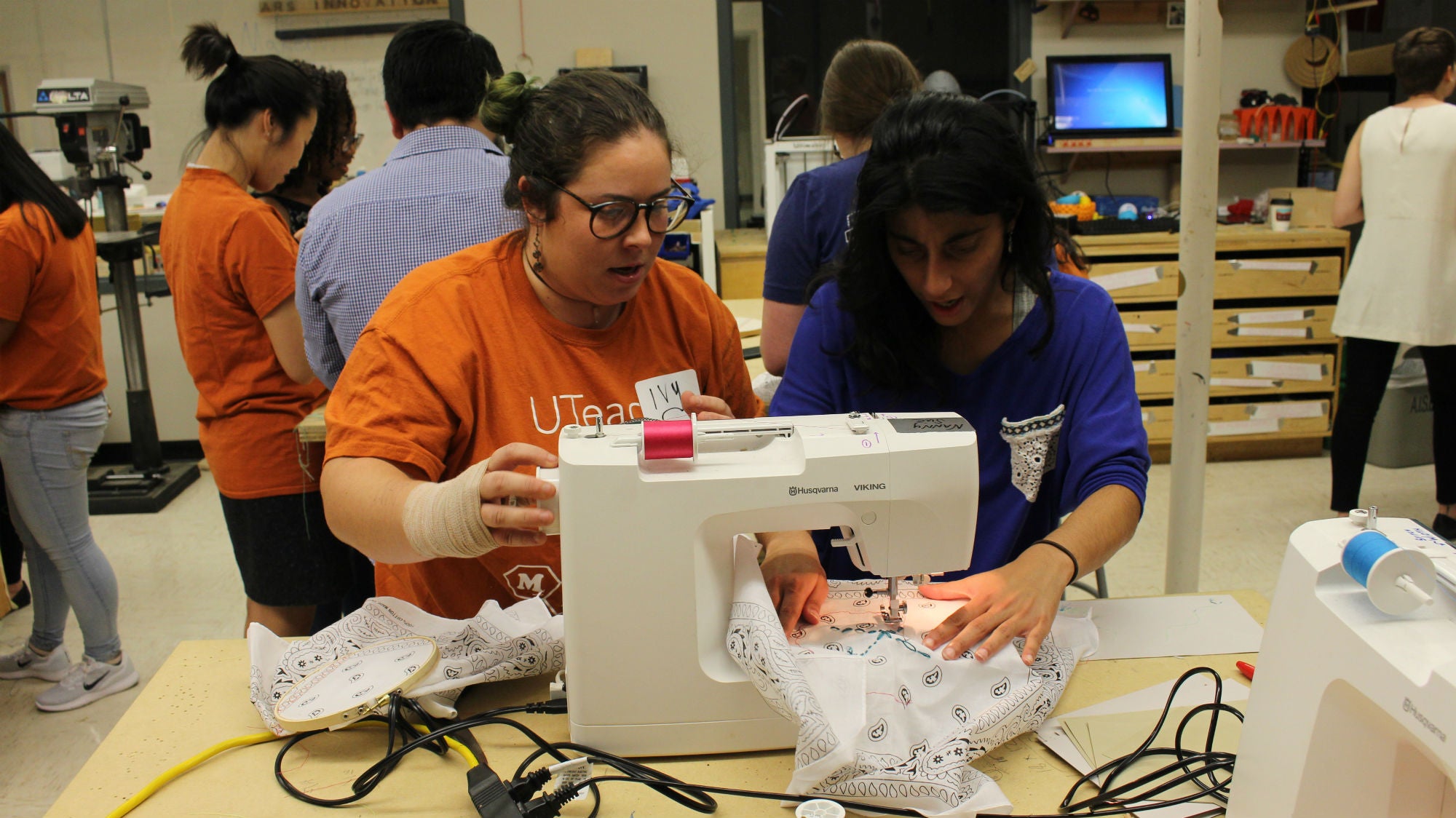 The first hands-on activity of the evening was learning how to stretch a bandana over an embroidering circle. Using cotton bandanas, wooden circles, needles, and threads, our workshop hosts Oren and Alex showed how to do a simple embroidering stitch before moving on to the basics of sewing machines. Three uses for showing machines were demonstrated including having the machine feed the fabric, how to sew by pushing/guiding the fabric free-hand, and how to use an automated embroidering machine.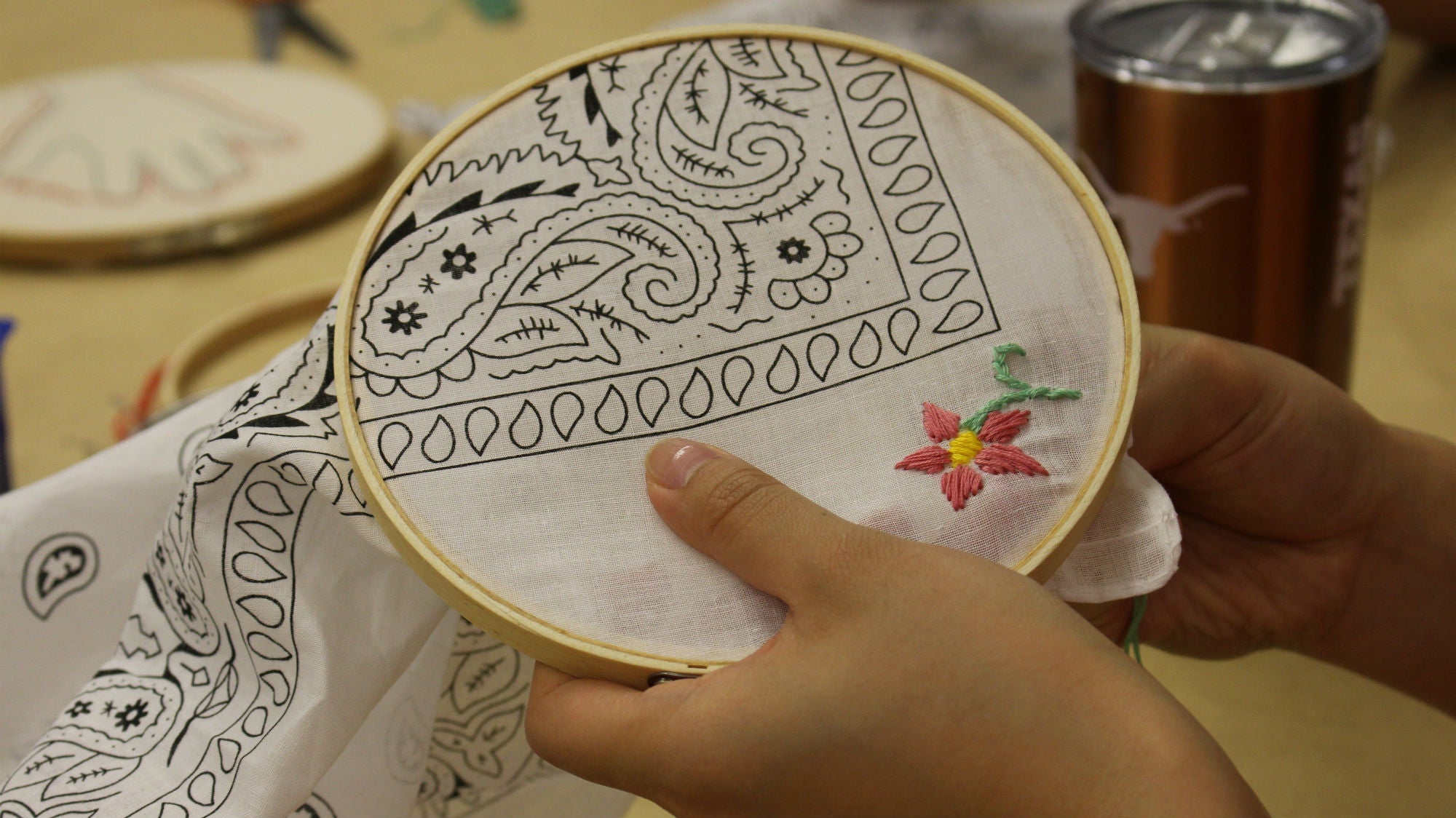 Our UTeach Makers came up with unique projects including Blaze's Dungeons and Dragons inspired 20-sided die bandana, Mao's multi-colored hand-embroidered flower, and Derek's bandana hat. Alex led the final activity of the evening, where we worked on social-emotional learning by participating in "The Truth About Me." Participants stood in a circle with one member in the center who told a truth about how they were feeling such as "The truth about me is I was nervous getting started," before rapidly switching places in the circle musical-chair style until a new person was left in the center to share-out.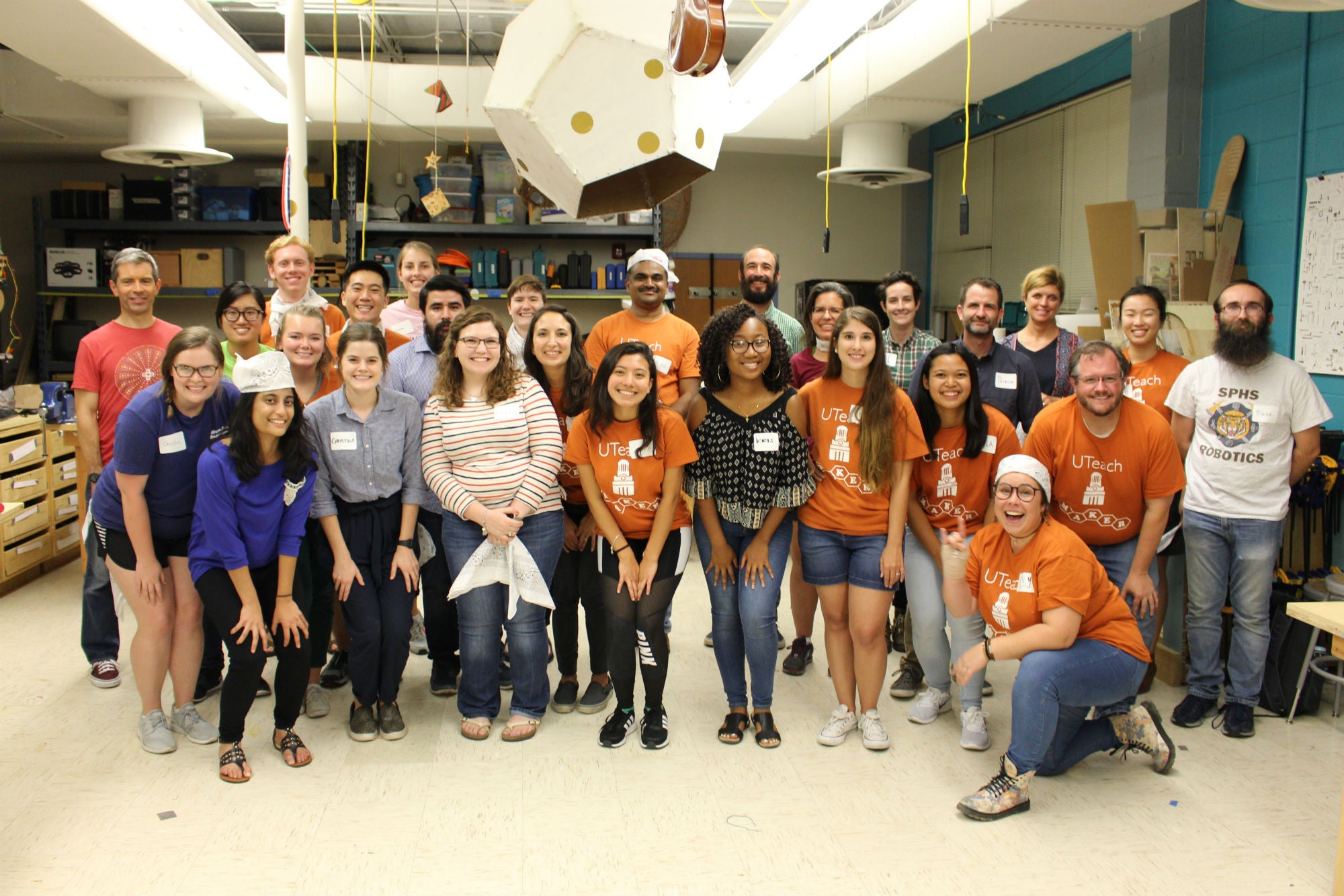 We would like to thank UTeach Maker Mentors Alex Morrison and Oren Connell for organizing and hosting the textile workshop. Be sure to join is on Sunday, October 21st from 12:00-3:00 for our printed circuit board (PCB) 101 workshop being hosted by Patchr.io at Painter Hall. In this workshop, you will be learning how to create your own PCB to make a custom pin, badge, or ornament that lights-up. Shelly will be sending an RSVP e-mail since spaces are limited.