Published:
October 22, 2019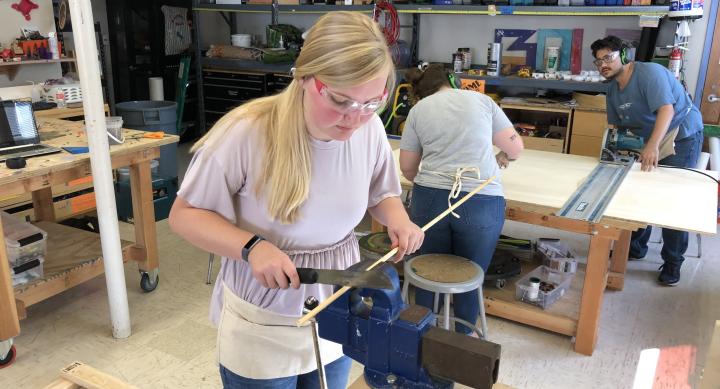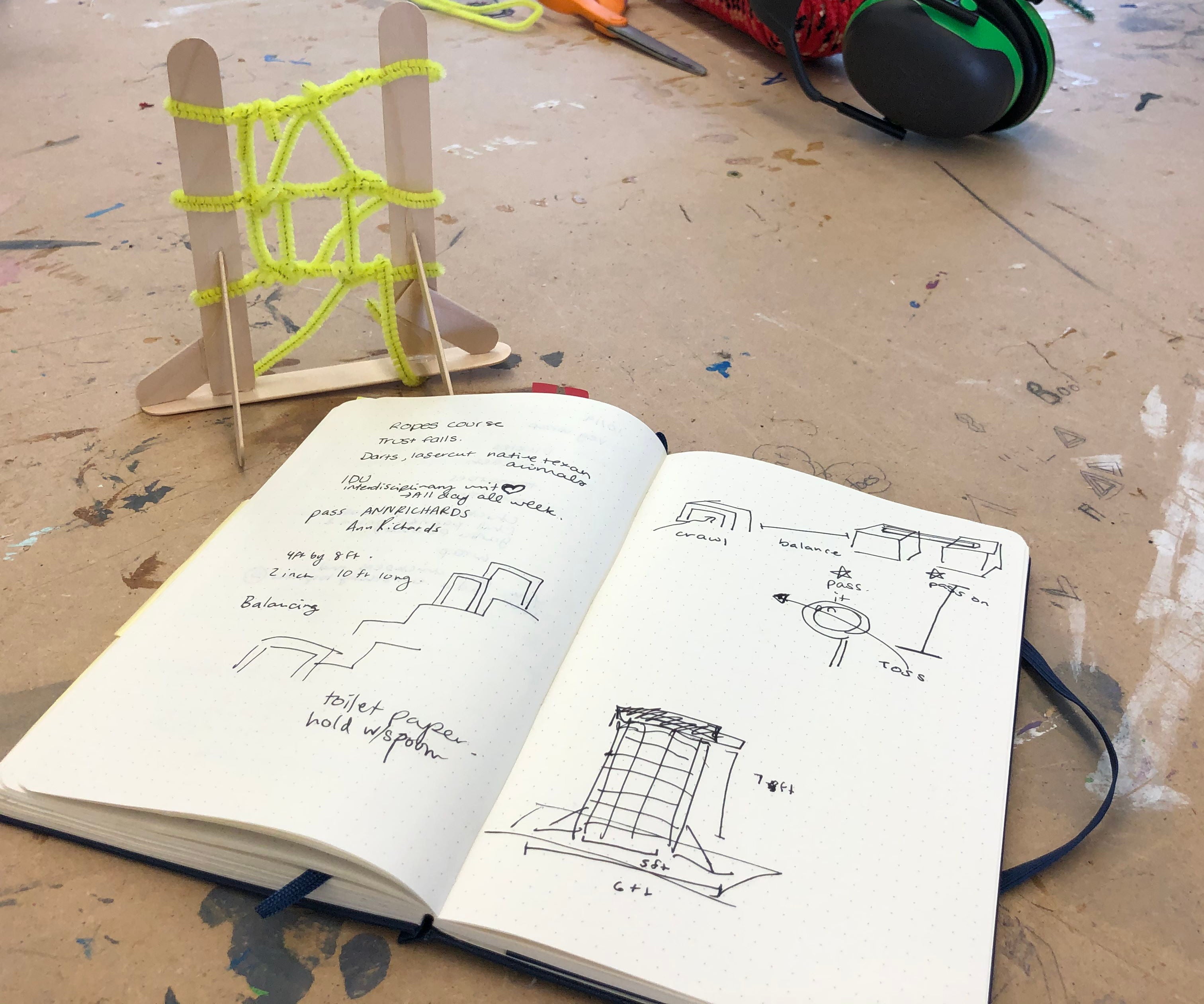 On Sunday, October 20th, UTeach Maker partnered with St. Edwards's University to host this second weekend workshop of the Fall semester at the Ann Richards Makerspace. Thanks to gracious funding from the Powell Foundation students from St. Edwards and UT Austin had the chance to build and create together. The workshop started with a Freebirds lunch and a time to catch up and explore the space.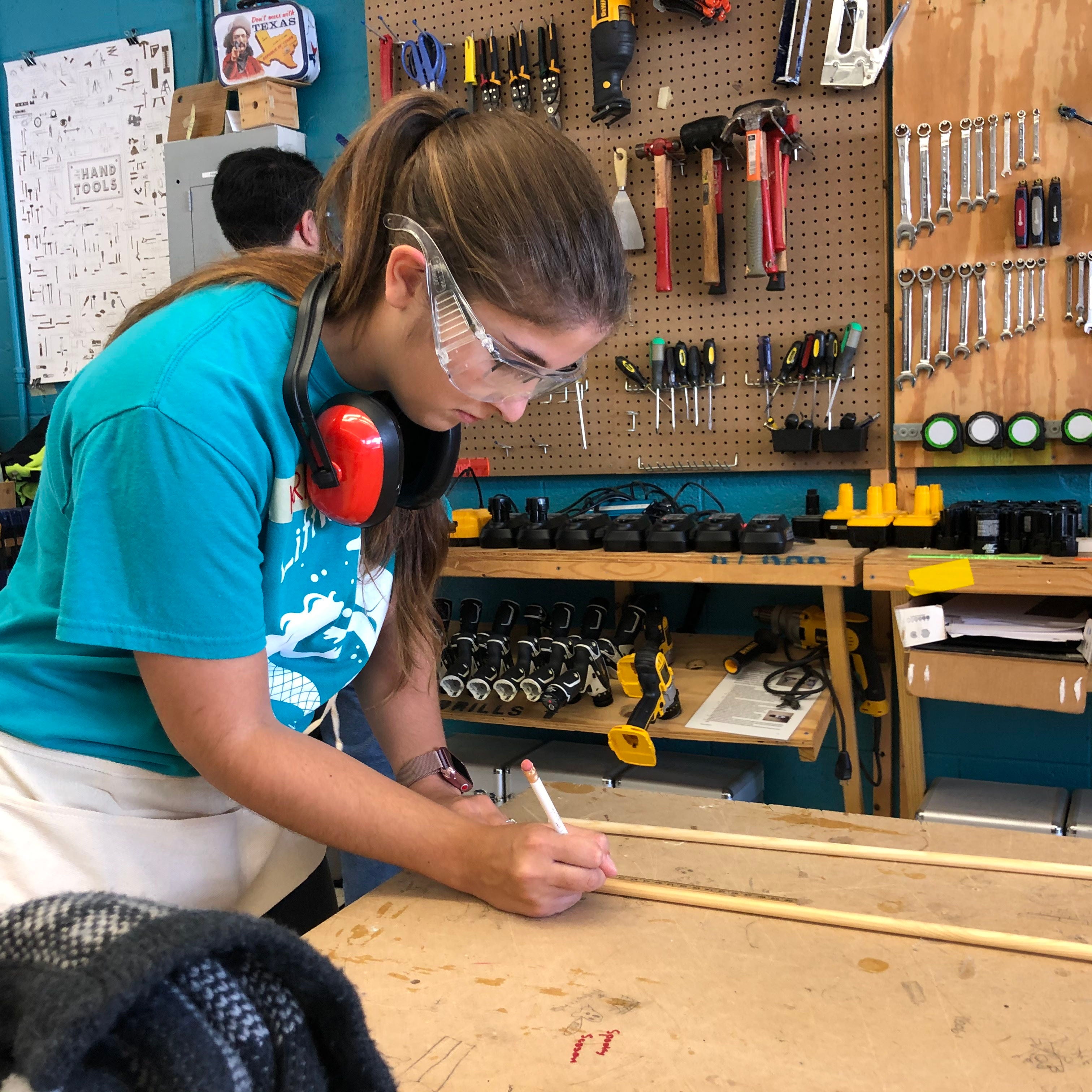 The workshop focused on using a variety of woodworking tools to develop activities for a low ropes course. UTeach Maker Mentor, Oren, led a session that started by introducing students to background information on how Ann Richards uses this activity with the 7th graders at the school. He then helped students get started with researching and prototyping a ropes course element of their own design. Students then worked in teams to present their designs for review.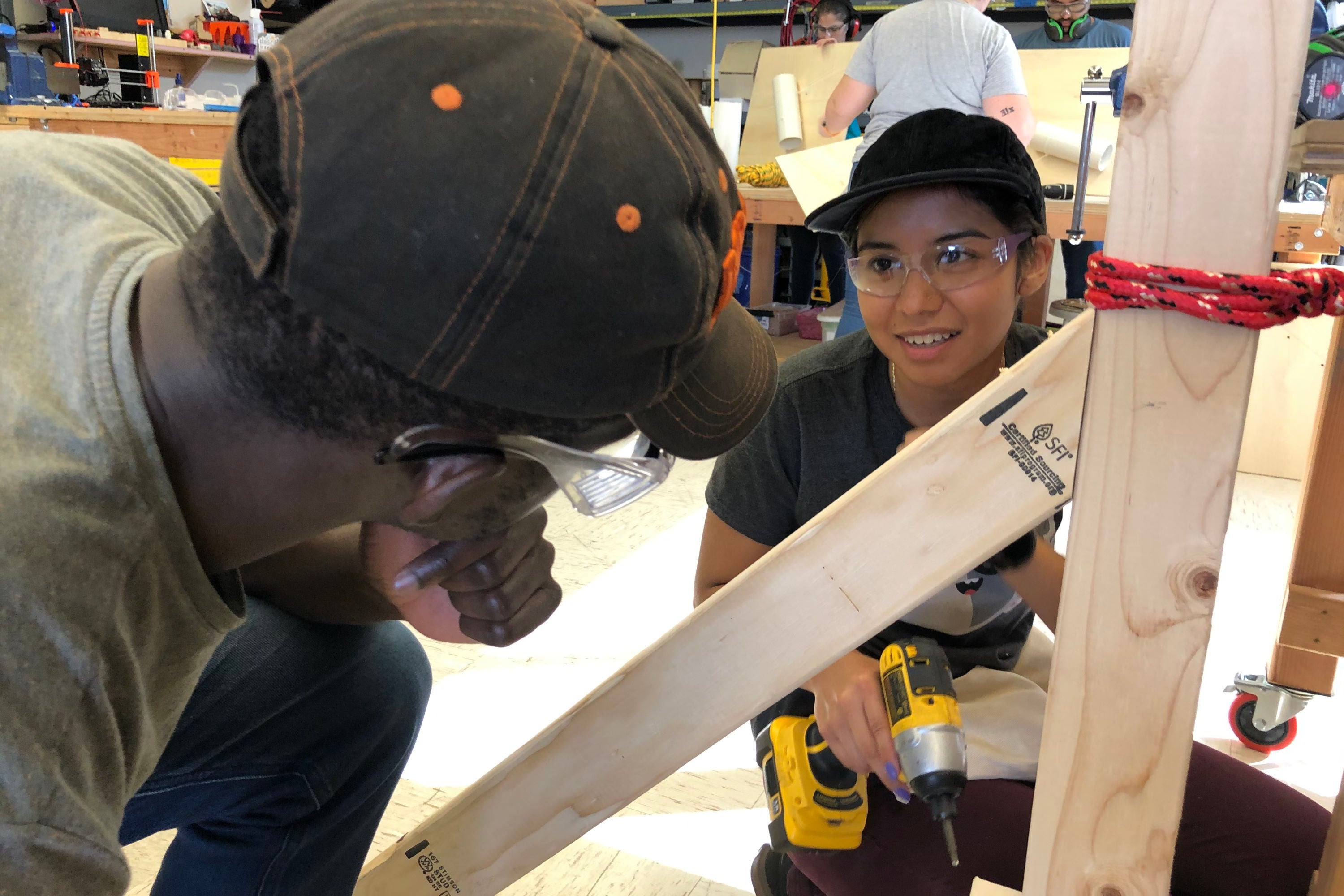 Oren and SEU Professor Steven Fletcher circulated and helped makers construct the selected rope course designs. At the end of the activity, students shared insights gained from working with the tools in the space and reflected on the experience as maker educators. We look forward to our continued work with SEU and are excited to collaborate with them at our upcoming November weekend workshop.
Files for this cohort meeting can be found HERE