Published:
October 18, 2022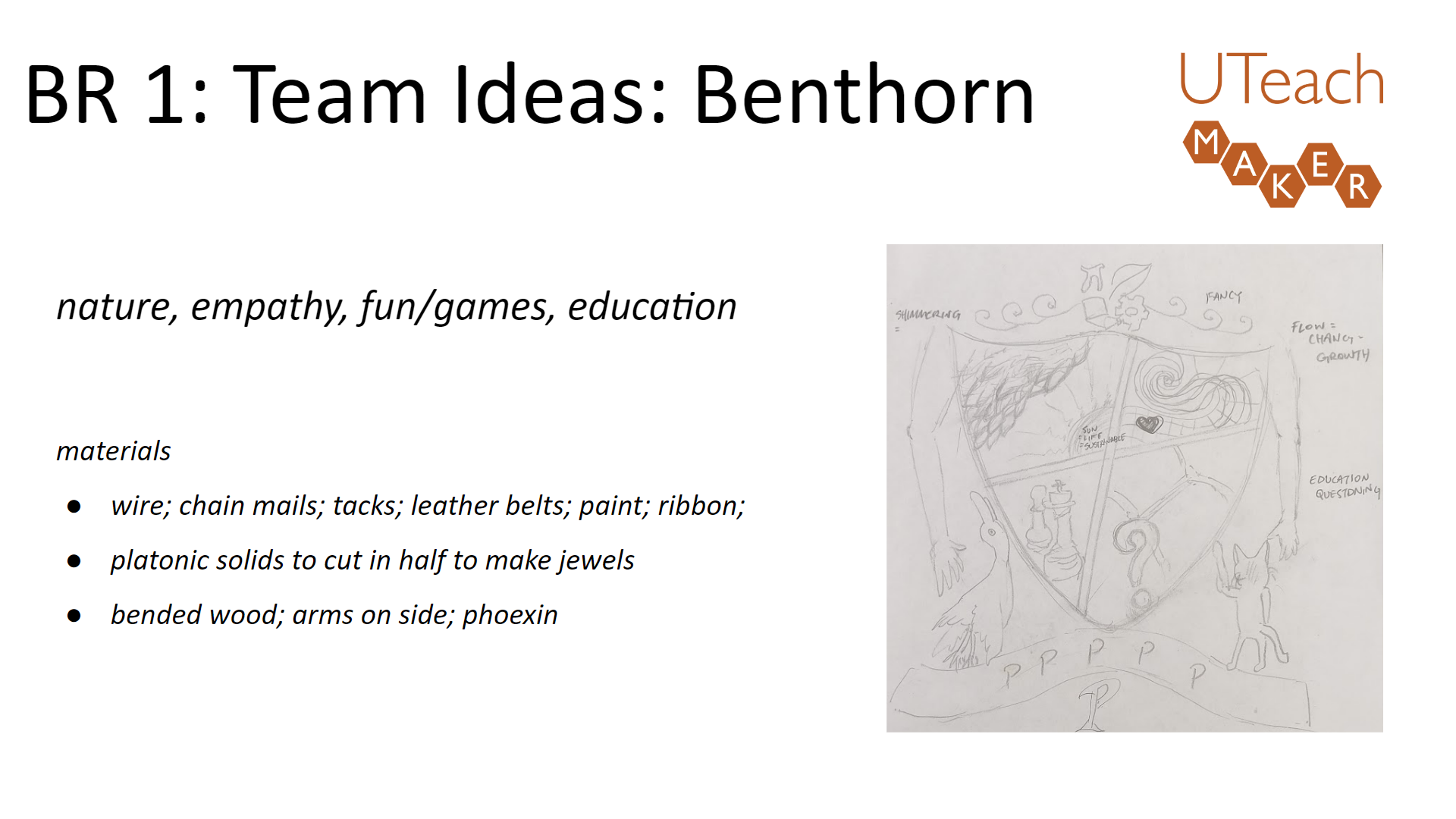 On Tuesday, October 18th, we held our second Fall 2022 Maker Meeting. It seemed like this meeting was well needed for some students to take a break from exams and to catch up with each other. Everybody was happy to be at the meeting and looking forward to what was in store for the day.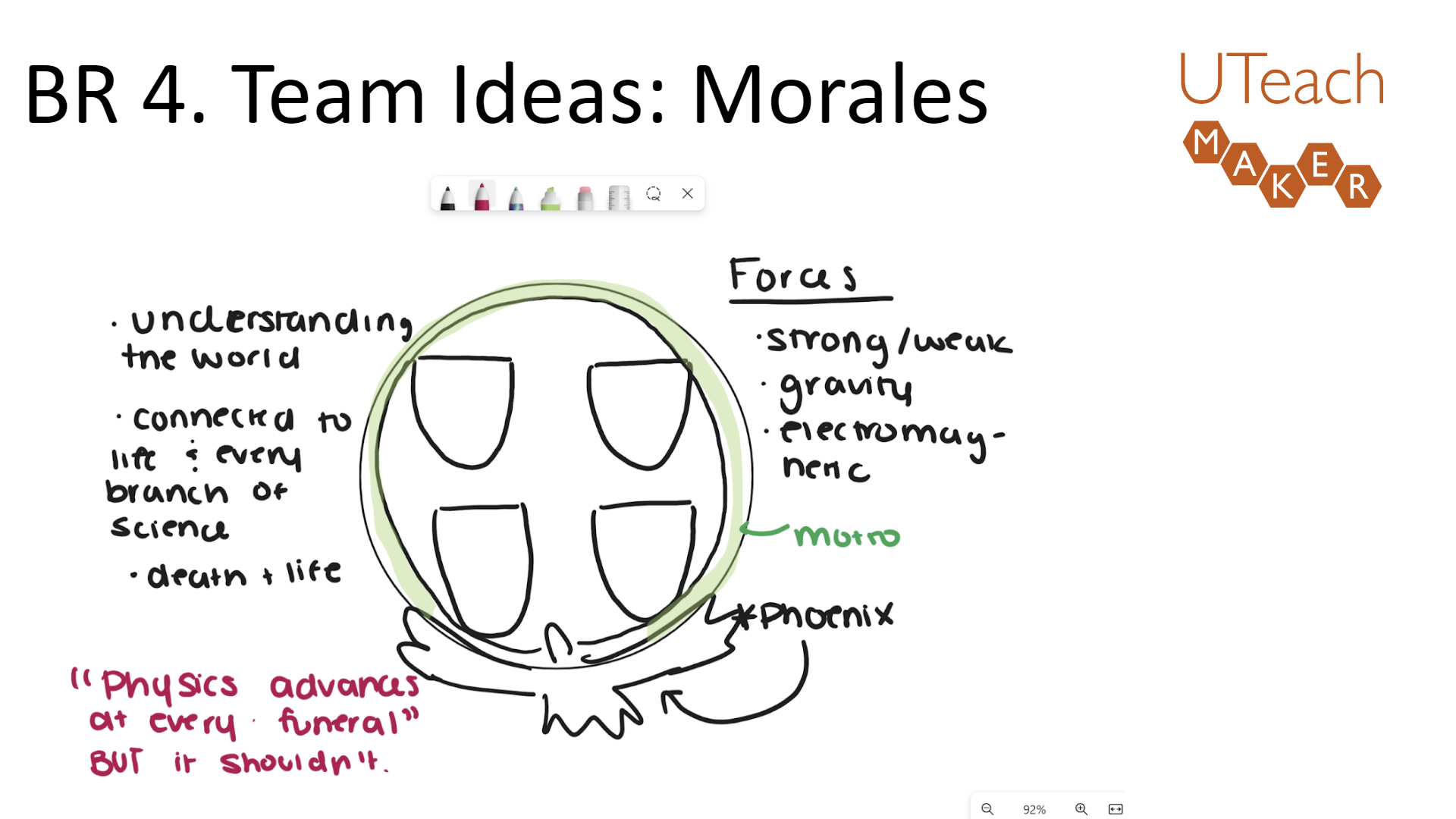 Starting the meeting, we had our folks split into their respective groups and finalize their designs. Every group had a wonderful time deciding what to put in their coat of arms. It was also incredible to see each group grow closer due to discovering commonalities they had.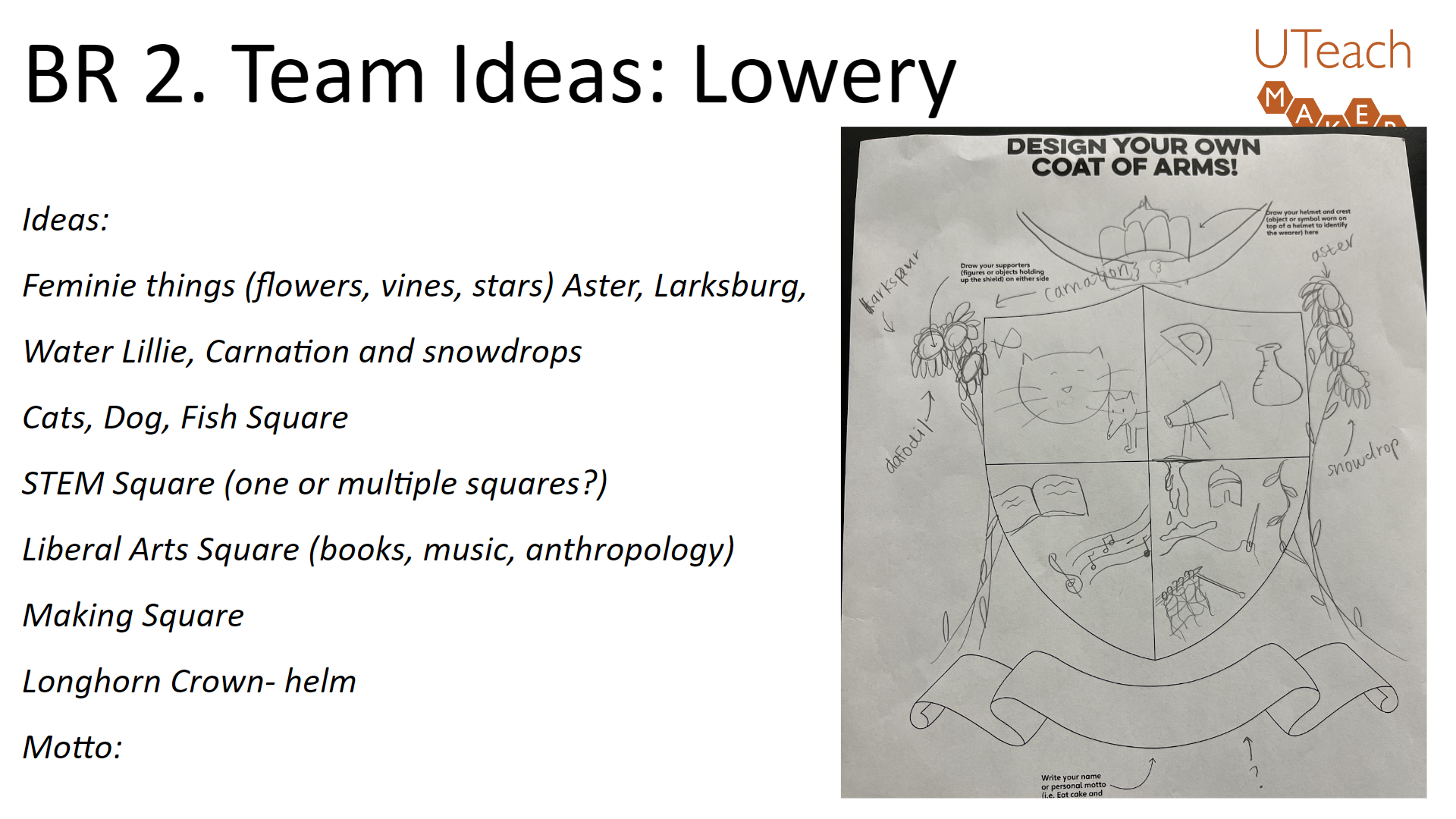 Next, we had the groups decide what their coat of arms would be displayed on. We gave them examples of where they could go and a budget so they could be inspired to think of resources outside of the space. We hard talk about people making matching T-shirts, laser engraving the design into wood, making a giant banner, and other great ideas!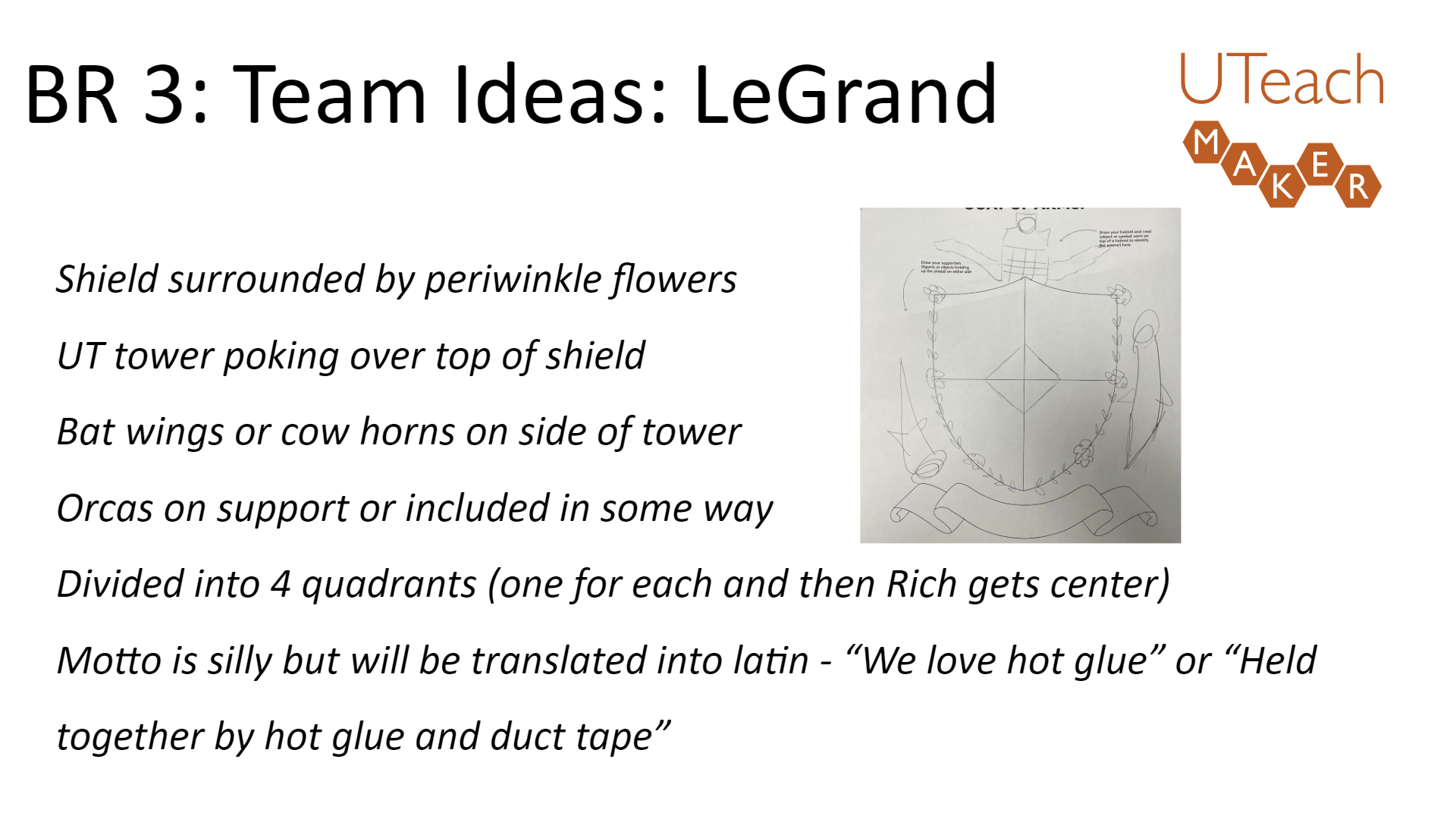 We ended the meeting with each group giving a recap of the progress they made that day. Community and support are important to makers and this share-out provided an opportunity to develop stronger connections across all groups.