Welcome back UTeach Makers! On Tuesday, September 4th, we hosted our first cohort meeting of Fall 2018. It was great to see everybody well-rested and energized after the summer break. We have several new makers joining us this semester including UTeach students Christina Hull, Helena Castle, Ivy Claire, Kristiane Smith, and Kyla Kalugdan. Niaz Aziz, Austin Batson, and Derek Casares are UTeach grads currently teaching who will also be a new part of the group. That makes 24 – a big fun group!!! Congratulations to Caroline Anderson for winning the UTeach Maker Summer Challenge. She received a Chibitronics Love to Code Starter Kit as well a custom laser-engraved water bottle.
UTeach Maker Mentor Patrick Benfield lead the evening an introduction to design thinking using a Virtual Crash Course Video from the Stanford d.school. This 80-minute video along with workbooks walks participants through a full design cycle by participating in The Gift-Giving Project. In this fast-paced project participants work in pairs to interview each other, identify real needs, and develop a solution to "redesign the gift-giving experience" for their partner.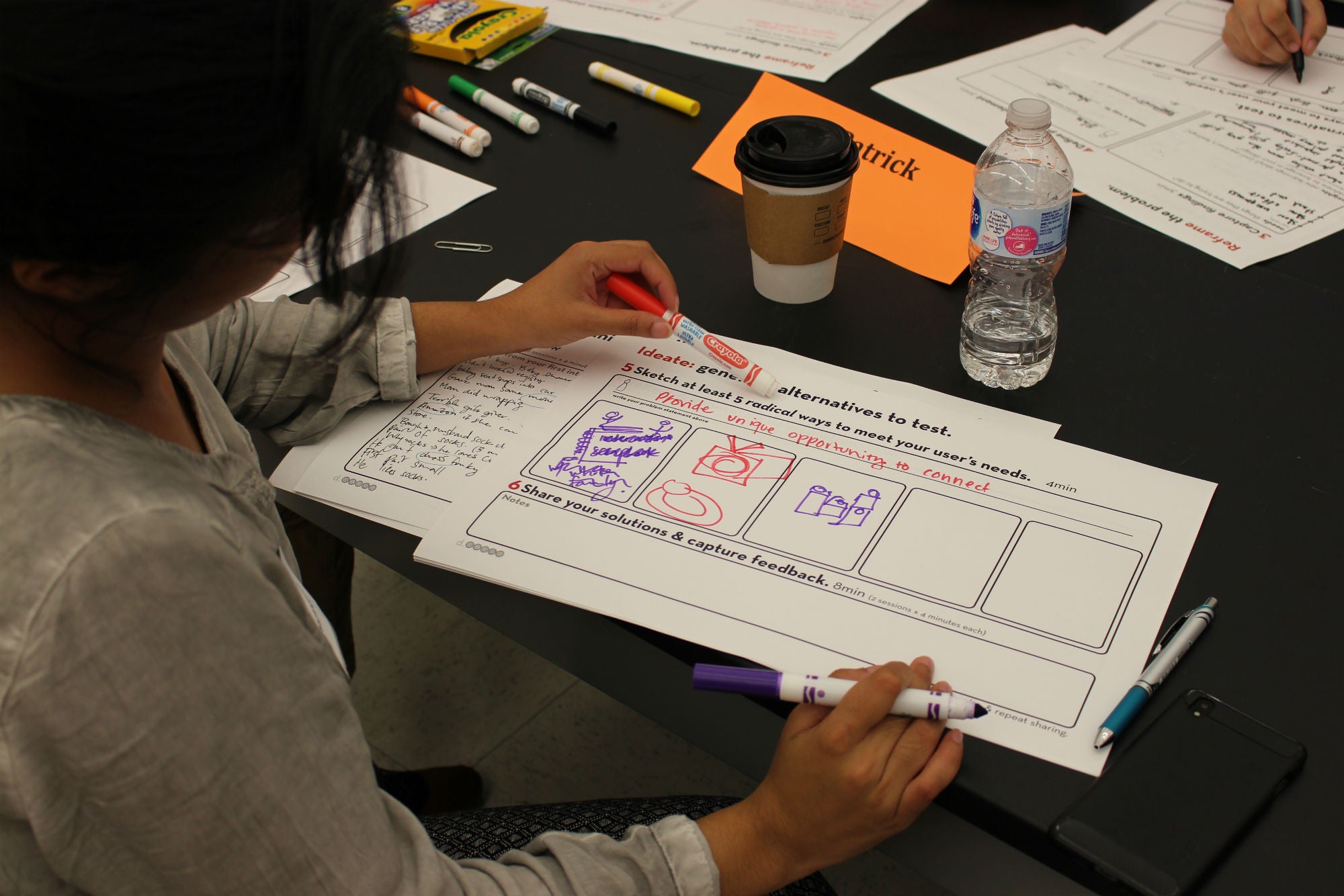 Participants tried to reimagine how they could improve the gift-giving experience by following the process of empathizing, defining, ideating, prototyping, and testing. This included thinking about the emotional connection related to the last time they either gave or received a gift, defining what the gift giving experience meant to their partner, rapidly sketching ideas to improve the gift-giving experience, followed by constructing a prototype using cardboard and craft supplies, and finally giving that gift to their partner.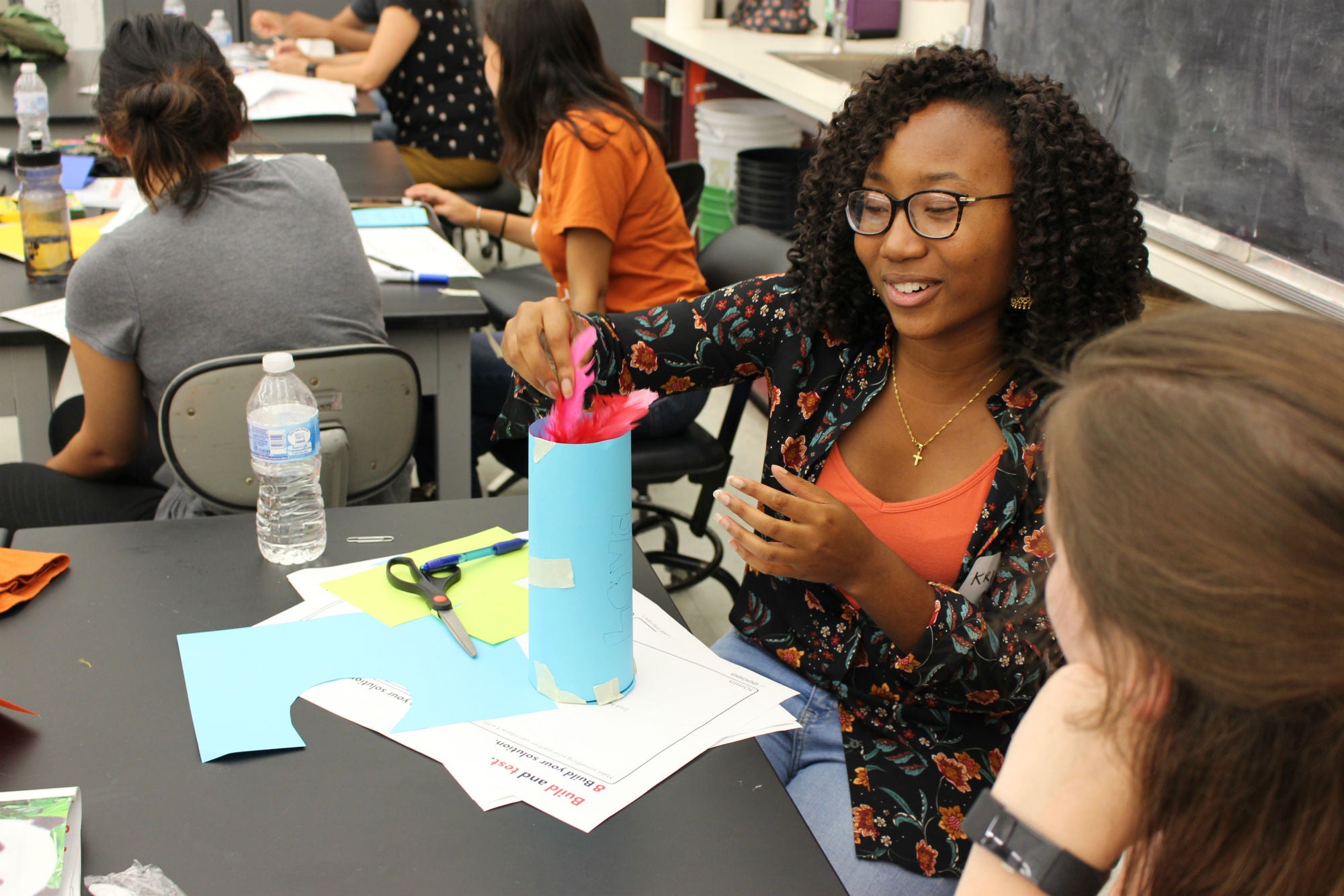 The evening concluded by challenging the UTeach Makers to reflect on the role that design and design thinking could play in maker-centered mathematics and science classrooms. Our first workshop of the semester will be Sunday September 16th, from 12:00-3:00. Jason Harron will be teaching how to use UTeach's new Silhouette Cameo to cut cardstock, vinyl, and other materials. We look forward to seeing you there!