Published:
September 3, 2019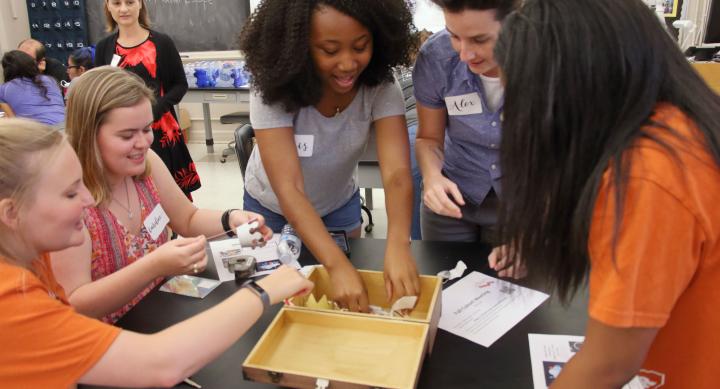 On Tuesday, September 3rd, UTeach Maker hosted this first cohort meeting of the Fall semester. It was great to see everybody back and hear their stories about what they had created over the summer. With over 30 makers and 6 mentors in attendance, Painter Hall was buzzing with excitement! The evening kicked-off with dinner and conversations, providing everybody with an opportunity to catch-up after the summer break.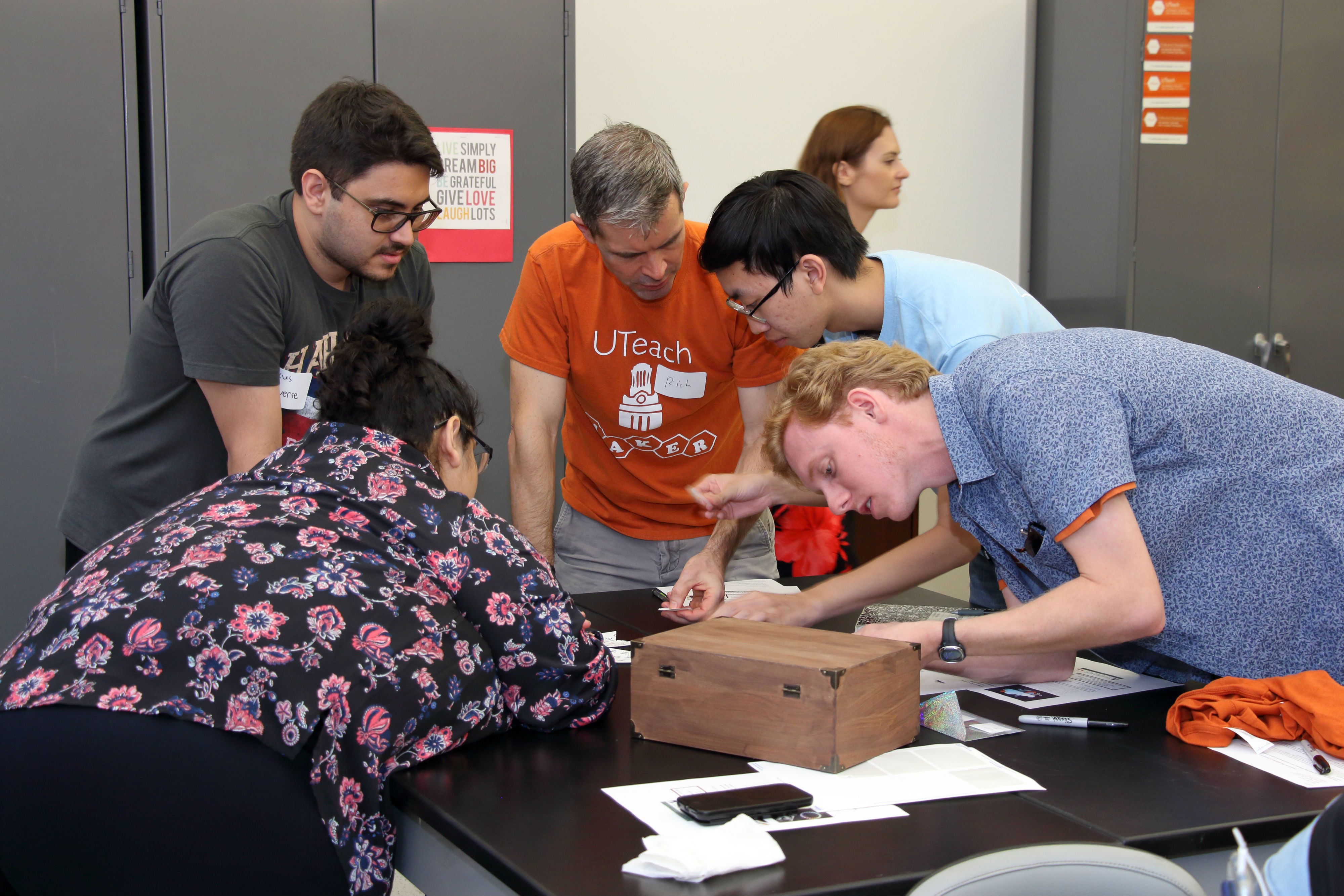 The theme of the evening centered around the concept of an escape room. UTeach Maker Mentor, Natalie Freed, lead the activities for the evening with the introduction of an 'Escape Box'. Similar to an escape room, where participants solve a series of problems in order to find a way out, the escape boxes had participants unravel a series of clues in order to open a box sealed with a combination lock.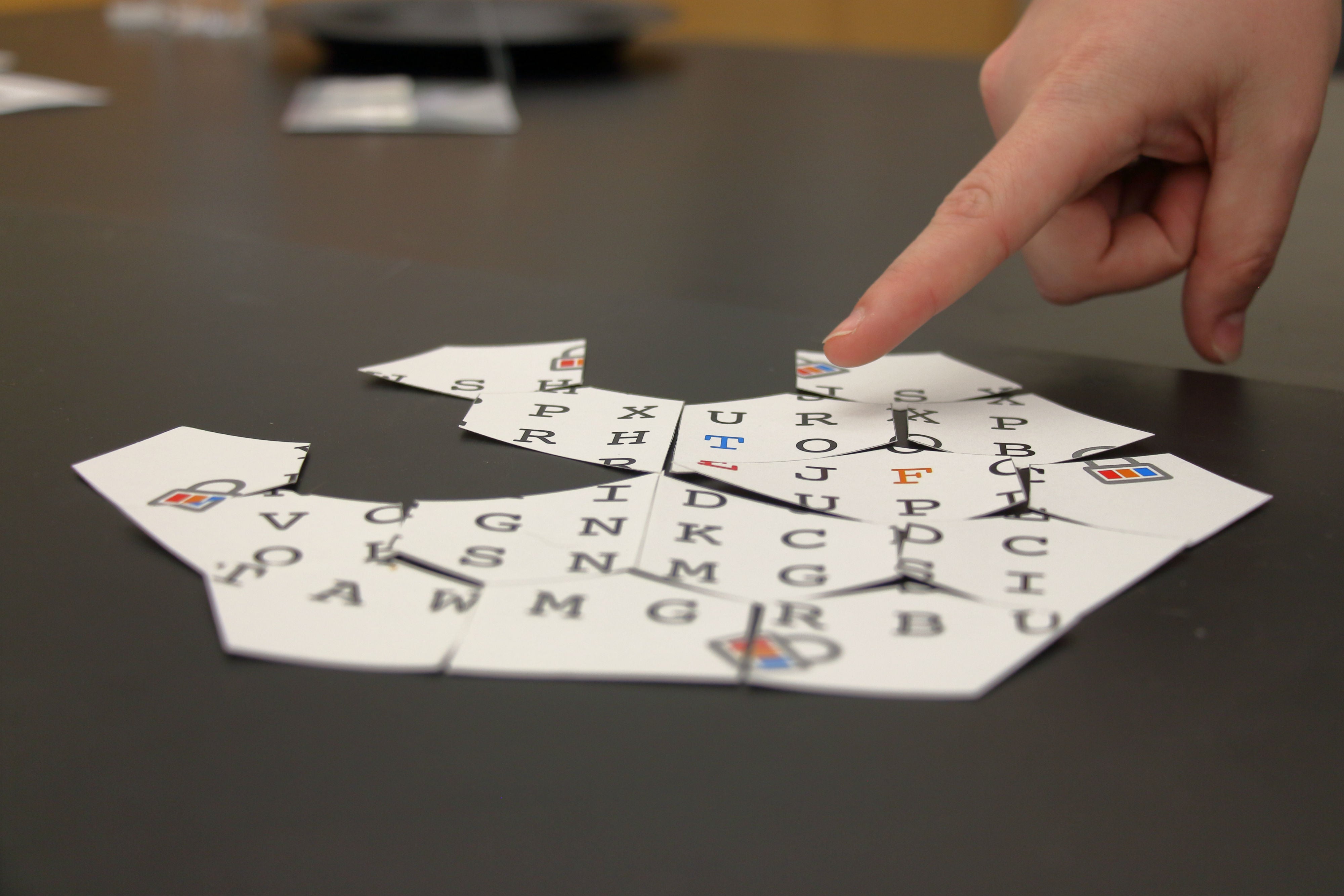 Each team was provided with a sealed box, an envelope with puzzle pieces, and two optional hints to use if they were stuck. After opening the envelope, each team found a series of hexagonal puzzle pieces that could be used to help them solve the combination. Collaboration between teams was encouraged, since each envelope had some incorrect puzzle pieces that needed to be exchanged between groups.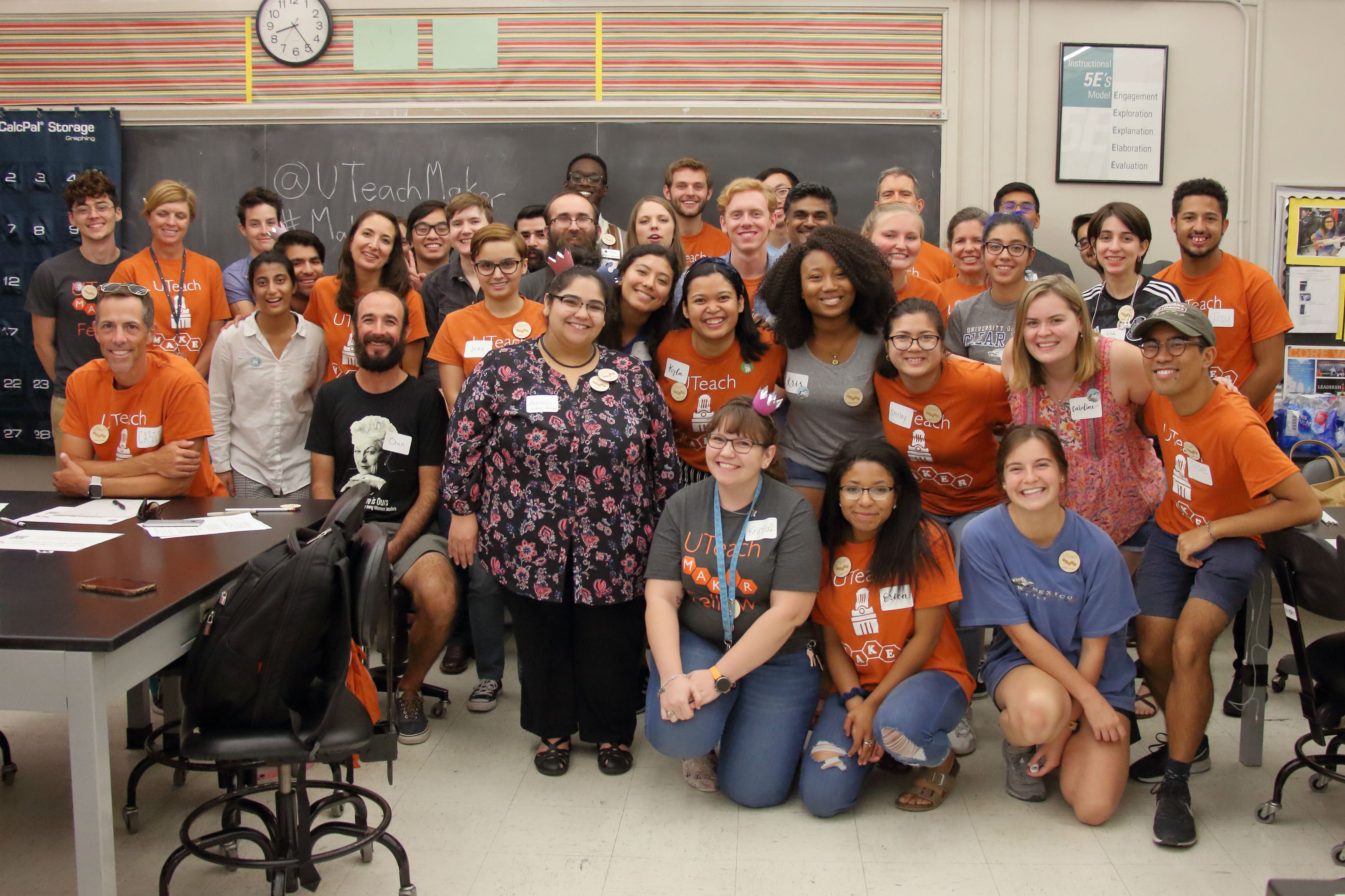 After solving the combination, each team was rewarded with the treasure they found in their boxes. This included toy dinosaurs, unicorn stickers, UTeach Maker magnetic buttons, pencils, and party poppers. Each team was given time to reflect on how they could use similar escape boxes in their classrooms and how they could customize the concept to their content area. The evening wrapped-up with each team spending some time with their mentor to work on developing a series of milestones to complete their Maker Showcase.
Files for this cohort meeting can be found HERE